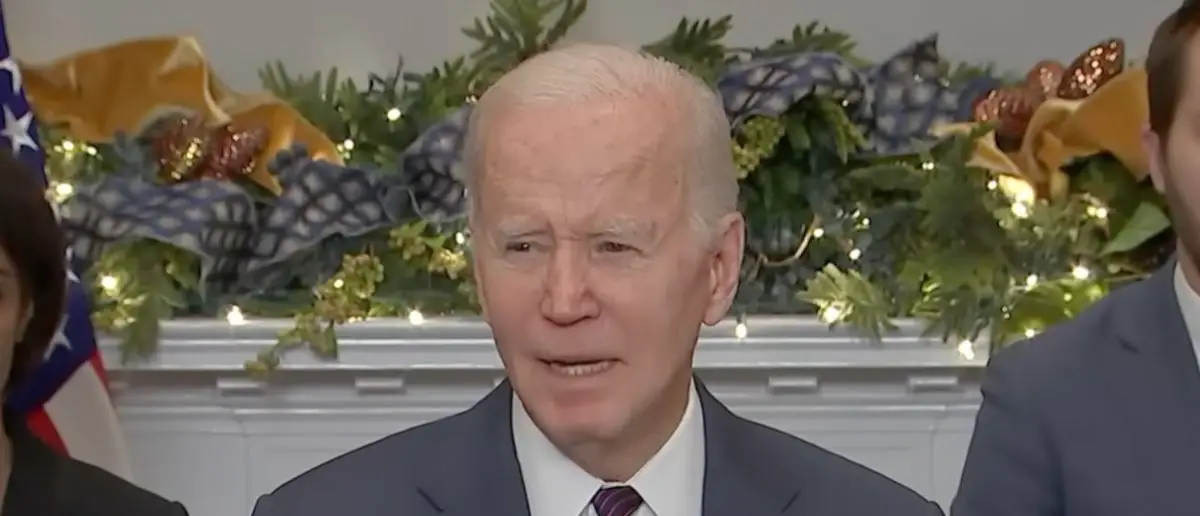 Democrats pretend to be the "party of the people." In reality, they couldn't care less.
And now the Biden White House was CAUGHT targeting middle-class Americans for this insane reason.
Back in 2022, Democrats in Congress passed a bill to double the size of the IRS, adding tens of thousands of new agents.
The White House assured the public that they would not be included in any new audits by these agents, saying "This is focused on those who are corporate, wealthy tax cheats that congressional Republicans wanted to defend," according to White House press secretary Karine Jean-Pierre in August of 2022.
"That's who they wanted to defend. They wanted to defend those corporate tax cheats. This is not about that. This is not about folks who make less than $400,000."
Jean-Pierre was asked by a reporter point-blank, "So no new audits on anybody making under $400,000 a year?"
"No," Jean-Pierre responded. "Very clear, no." – but of course none of that was true.
The IRS is auditing low-wage workers and people in the middle class, but people who make a million dollars or more a year are audited less often, according to a report with federal data.
The Transactional Records Access Clearinghouse (TRAC) at Syracuse University found that there was only a 1.1 percent chance that a millionaire would be audited by the IRS in the traditional way, by revenue agents or tax auditors
The IRS audit rate shows that in Fiscal Year 2022, only about one millionaire out of every 100 in the United States was audited by revenue agents or tax auditors.
Even when correspondence audits, which are when the IRS sends a letter asking for more financial information, are taken into account, only 2.4 percent of millionaires were audited last year.
Last year, the IRS didn't check up on about 700,000 millionaires.
While that was going on, 1.27 percent of IRS audits were done on people who made less than $25,000 a year. In Fiscal Year 2022, revenue agents or tax auditors did nearly 8,900 audits on people from the working class. This is less than the nearly 8,700 audits that were done in the same way on millionaires.
According to the TRAC report:
Millionaires, as discussed previously, did have the highest odds of being audited. However, if one ignores the fiction of auditing a millionaire through simply sending a letter through the mail, the odds that millionaires received a regular audit by a revenue agent (1.1%) was actually less than the audit rate of the targeted lowest income wage-earners whose audit rate was 1.27 percent!
Last year, the IRS audited about 63,000 lower- and upper-middle-class Americans making between $25,000 and less than $200,000, and more than 187,000 audits were done through letters.
Last year, the IRS audited the taxes of 1.9 out of every 1,000 middle-class Americans. This is a higher rate of audits than for millionaires, when correspondence audits are taken into account.
The data comes after Democrats and President Joe Biden pushed through a law last year that will take $20 billion from mostly working-class and middle-class Americans through more IRS audits.
Breitbart News reported that between 78 percent and 90 percent of the money the IRS will get from these new audits and investigations will come from American households that make less than $200,000 a year. On the other hand, only 4–9 percent are expected to come from households making more than $500,000 a year.
Stay tuned to DC Daily Journal.