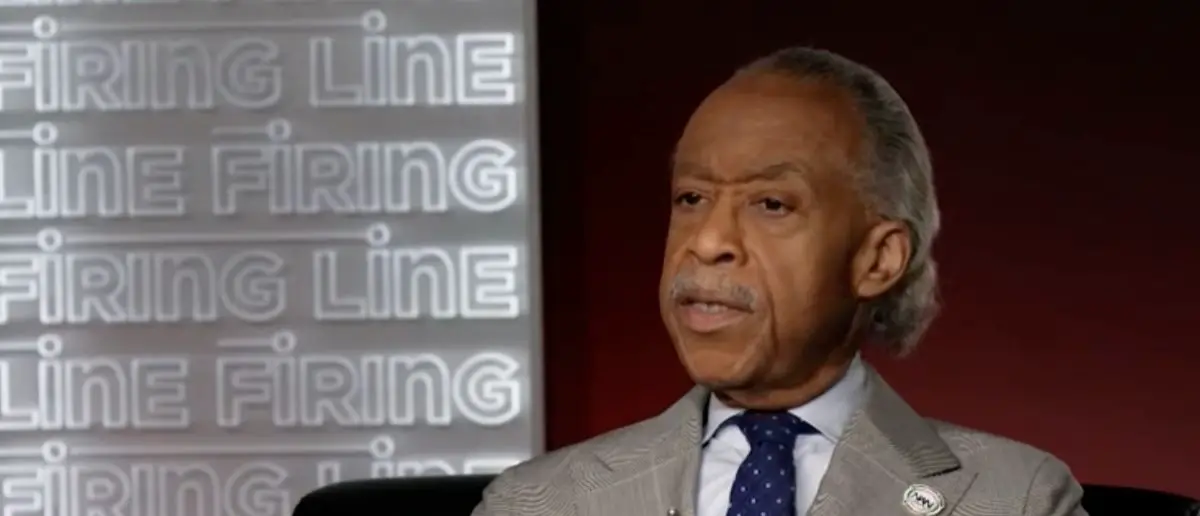 Reverend Al Sharpton has long dropped the guise of a religious leader. He's a committed Leftist mouthpiece through and through.
And Al Sharpton had one message for Donald Trump that has all hell breaking loose.
Al Sharpton has honed his image as a race-baiting liberal for decades, helping to popularize the slogan "no justice, no peace."
During the height of the Black Lives Matter movement, he revamped his image as a warrior for "racial justice."
But now he's got some words for Donald Trump that are truly out of left field.
Rev. Al Sharpton praised former President Donald Trump's indictment by a Manhattan grand jury on Tuesday as "spiritual" retaliation for his White House policies and his advocacy for the death sentence for the "Central Park Five."
According to the Washington Times, the activist and MSNBC host made the claim at a New York University forum on Tuesday, where he also called it "ironic" that Trump, 76, was indicted on the 55th anniversary of Dr. Martin Luther King Jr.'s assassination and that the criminal case against him is being handled by Manhattan District Attorney Alvin Bragg, who is black.
"I'm always looking for the spiritual interpretation of something. And I think it's very ironic that on … the 55th anniversary of Dr. King's assassination, that the president that tried to turn back a lot of what King did is going to be arraigned in Manhattan Supreme Court by a Black DA," Sharpton said at the event, held before Trump's arraignment.
"I'm thinking of Dr. King as the first Black Manhattan DA will deliver us justice and bring criminal charges against President Trump," he added.
Sharpton further stated that Trump, who was charged in New York for falsifying company records in relation to hush money payments, is being investigated in Georgia by a black district attorney, Fani Willis, for suspected efforts to alter the Peach State's 2020 election results.
"You might say the arc of justice is long, but it bends towards [justice] and I think that that often comes full circle," Sharpton added.
Sharpton's remarks on Tuesday reflected a statement he issued last week on the day the grand jury voted to indict the former president.
In a statement, Sharpton stated, "All I can say is, what goes around comes around."
"It's not lost on those of us who were there in 1989 that Donald Trump will likely walk into the same courthouse where the Exonerated 5 were falsely convicted for a crime they did not commit," he said.
"Let's not forget that it was Donald Trump who took out full-page ads calling for these five Black and Brown young men to get the death penalty," the activist added.
"This is the same man who's now calling for violence when he has to go through the same system. The same man will have to stand up in a courtroom and see firsthand what the criminal justice system is like."
See, to Sharpton, falsely accusing a white former president with a crime and having it prosecuted by a black DA is justice.
It's not about application of the law to protect and punish equally, regardless of race.
No, no, no, for the good Reverend, you must bleed on the altar of woke ideology whether you're innocent or guilty.
Stay tuned to DC Daily Journal.