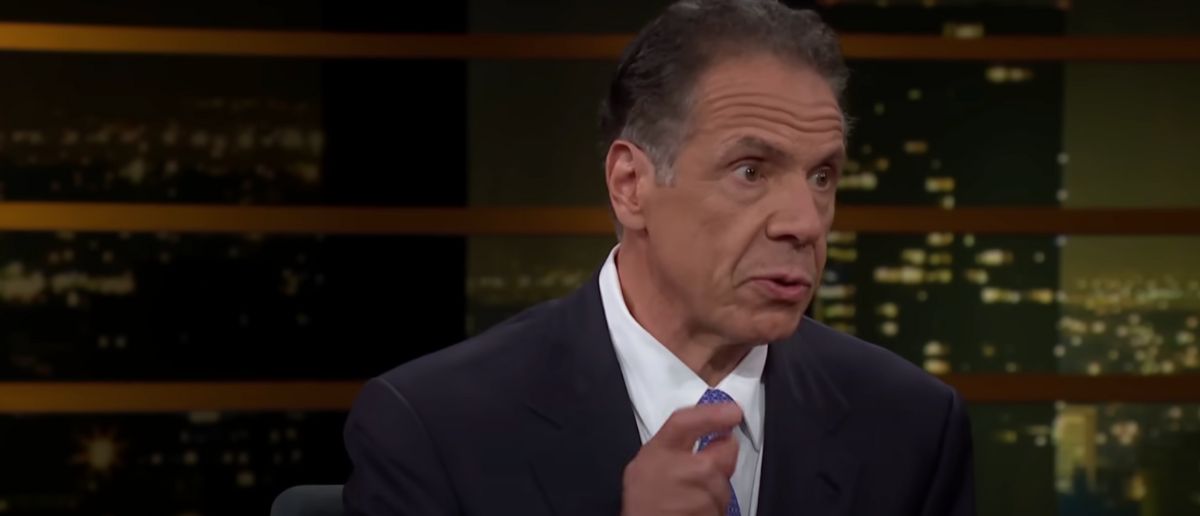 The Democrat Party is starting to crumble. It's every man for himself.
And Andrew Cuomo smacked Biden with this blindsiding surprise.
Former Democratic New York Governor Andrew Cuomo called for a Democratic primary against President Biden during a Friday night appearance on Real Time with Bill Maher.
Cuomo began by criticizing Biden, who joined calls for Cuomo's resignation amid his sexual harassment crisis, stating the president was swayed by "fear-driven politics."
"I think what Biden's calculus was — he was accused [by] Tara Reade, fingers in the v-gina… other women came out — 'He smelled my hair,' etc. He wanted to quickly distance himself from this," Cuomo said.
"He could have said, 'You know what? I went through this. Let's take a deep breath and actually get the facts before we ask a governor to resign.'"
"So would you be running against him right now?" Maher inquired.
"Probably, probably," Cuomo responded.
"Really?" a shocked Maher reacted. "Even with him sitting in office?"
"Probably," Cuomo doubled down. "I think there should be a Democratic primary."
"I don't know that candidate Biden is the strongest candidate that we can put up, and frankly, I doubt it," he went on to say.
"I think the Democratic Party has to engage with real people and real voters on a different level. They're too much 'Trump is no good and Trump is a bum.' You can't run on banking that the other guy is gonna lose. You have to have an affirmative strategy to win, and the truth is there has been a paralysis of government, right? There's social division, political polarization equals government paralysis, and that is on the ground. And they have to see that, and they have to answer that."
The former New York governor then lamented LA's homeless situation, equating what he witnessed on his way to Maher's studio to a "science fiction movie."
"We have a real crime problem in this nation," Cuomo told Maher.
"Well there's the George Floyd, everybody hates police. Yes, there should be better police and better-trained police, but 'defund the police' were the three dumbest words uttered by the Democratic Party!"
While Cuomo appears to be on the sidelines for the 2024 election cycle, Biden has a new Democratic adversary in Minnesota Rep. Dean Phillips, who began his longshot run Friday.
Phillips is the lone Democratic competitor against Biden, along with spiritual guru and former 2020 contender Marianne Williamson. Earlier this month, another 2024 candidate Robert F. Kennedy, Jr. announced his candidacy as an independent after previously running as a Democrat. Cornel West, a progressive activist, is also running as an independent.
Maher has been loud in his desire for Biden to step down, saying that in a hypothetical rematch, he would lose to former President Donald Trump.
The liberal comedian has been comparing Biden to the late Supreme Court Justice Ruth Bader Ginsburg, who famously refused to resign during the Obama administration and was later replaced by a conservative justice under Trump, referring to the president as "Ruth Bader Biden" and selling merchandise that reads, "Time to go, Joe!"
Watch the full exchange between Cuomo and Maher below:
Stay tuned to the DC Daily Journal.