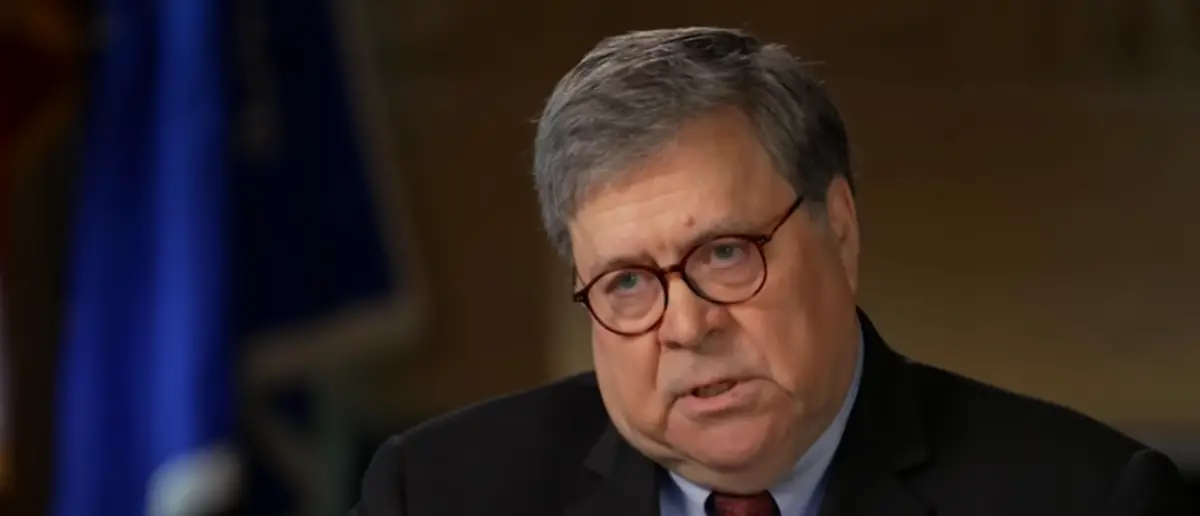 Donald Trump has his eyes on the prize of the White House. But he might be in for a rude awakening.
Because Attorney Bill Barr has made a wild prediction about Donald Trump you need to read about.
Trump has been smacked with countless charges. If he's convicted of all of them, he would be hit with a 700 year sentence in jail.
And now Bill Barr is opening up about the very real possibility of Trump conviction.
In response to the latest indictment out of Fulton County, Georgia, against the 77-year-old Republican presidential candidate, former Attorney General Bill Barr defended his former boss, then-President Donald Trump, but predicts that he will be convicted in one of the two federal cases that he faces by next summer.
Barr made the remarks during an appearance on Fox News on Thursday afternoon, just days after Trump was charged with 13 felonies in Georgia for allegedly attempting to reverse the results of the 2020 presidential election.
"Well, I'm not happy with the Georgia case," Barr admitted.
"I think it's much too sweeping, much too broad, excessive case that is — make it look like people are piling on and being excessive to Trump and feed the narrative that he's being victimized here. And I also think there's merit in the point that this is a case that I don't think is going to be triable before the election. It's just too sprawling."
Barr also reacted to the Manhattan District Attorney's Office allegations, claiming that they were a political hit job.
Barr stated that he expects Trump will be convicted on some of the dozens of felony counts that he is facing in federal criminal investigations into his handling of classified information and his alleged activities to reverse the election.
"I think the federal cases are legitimate," he said.
"At the end of the day, at the core of this thing, he engaged, in the case of the documents, in outrageous behavior where anyone would be prosecuted. I don't know of any attorney general who could walk away from it. He's not being prosecuted for having the documents. He's being prosecuted for obstruction — two egregious instances are alleged," Barr continued.
"So, I think that's a very simple case, and that should be tried. If the judge is anywhere competent, that can be concluded before the summer, and the other case after the election, he, in my opinion, he did cross the line. It wasn't just rough and tumble politics. He crossed the line."
Barr stated that if it were up to him, Trump would not go to jail and would instead pay a "very substantial penalty."
Barr also stated that the White House counsel warned Trump after the election that "if he kept doing this, he would spend the rest of his life tangling with the criminal justice process."
"And that's exactly what's happened," Barr added.
"He shouldn't be surprised and no one else should be surprised."
We'll see if Barr's predictions come to fruition.
Stay tuned to the DC Daily Journal.