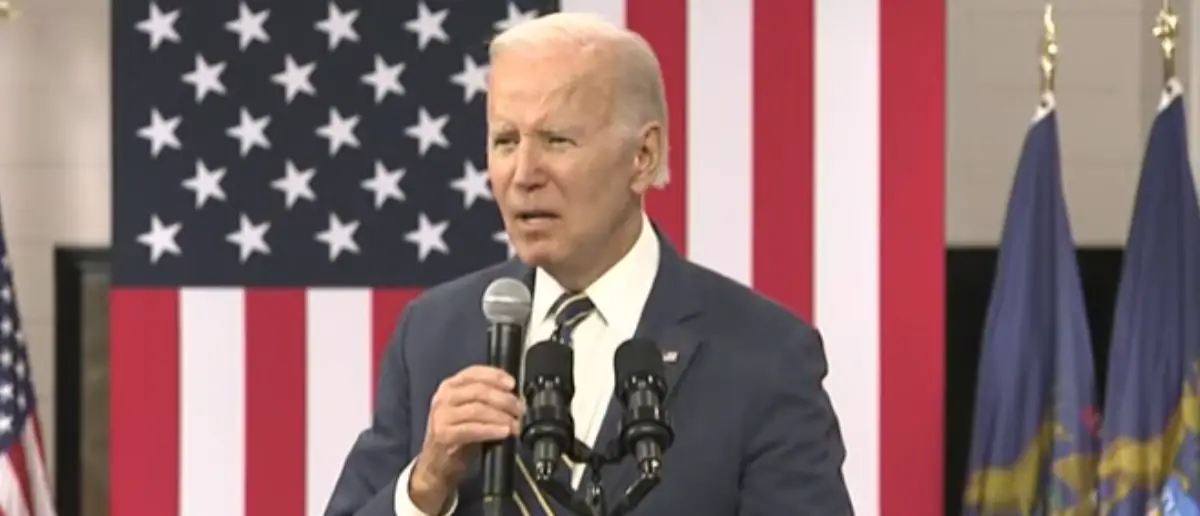 The 2024 election is shaping up to be a rematch. But Trump has a trick up his sleeve.
And Biden fell into hysterics after Trump made this one announcement.
Democrats are firing on all cylinders to get Trump out of this race.
They started with impeachments when he was president, and now they're trying to throw the man in jail.
But Biden's biggest blunder is failing to realize that his purely political persecution is only helping Trump's campaign.
Now there's no way he can deny it, and it wouldn't help if he could.
Trump's campaign says he has raised $7.1 million since being booked at the Fulton County Jail in Georgia on allegations of illegally attempting to overturn the state's 2020 election and becoming the first former president in U.S. history to have a mug shot taken.
According to spokesman Steven Cheung, the campaign earned $4.18 million on Friday alone, its highest-earning day to date.
The record haul demonstrates how Trump's legal issues have been a fundraising bonanza for his campaign, despite the fact that his legal team has spent tens of millions of dollars on his defense.
Trump's standing in the Republican presidential primary has also remained unaffected by the escalating legal allegations, with the former president now frequently leading his opponents by 30 to 50 points in polls.
While Trump described his appearance on Thursday as a "terrible experience" and claimed posing for the historic mug shot was "not a comfortable feeling," his team leapt on the opportunity to raise funds.
Even before he returned to New Jersey, his campaign was utilizing it in fundraising pitches to supporters.
Trump emphasized the point on his Truth Social website as well as by returning to X, formerly known as Twitter, for the first time in two and a half years to share the image and lead fans to a fundraising page.
Within hours, the campaign also created a new line of items incorporating the image, which started with t-shirts and has since expanded to include beer Koozies, bumper stickers, a signed poster, bumper stickers, and mug shot mugs.
Cheung stated that donations from people who bought items or donated without being asked soared, especially following Trump's tweet.
He said that the fresh contributions had helped bring the campaign's fundraising total over the last three weeks to close to $20 million.
Trump was indicted in early August in Washington on felony charges connected to his efforts to reverse the results of the 2020 election in the run-up to his supporters' violent riot at the U.S. Capitol.
Simultaneously, Trump's campaign operation has spent tens of millions of dollars on lawyers as he fights allegations in four different jurisdictions.
According to a recent campaign finance filing, while Trump raised more than $53 million in the first half of 2023 — a period during which his first two criminal indictments became a rallying cry that sent his fundraising soaring — his political committees have paid out at least $59.2 million to more than 100 lawyers and law firms since January 2021.
Stay tuned to the DC Daily Journal.