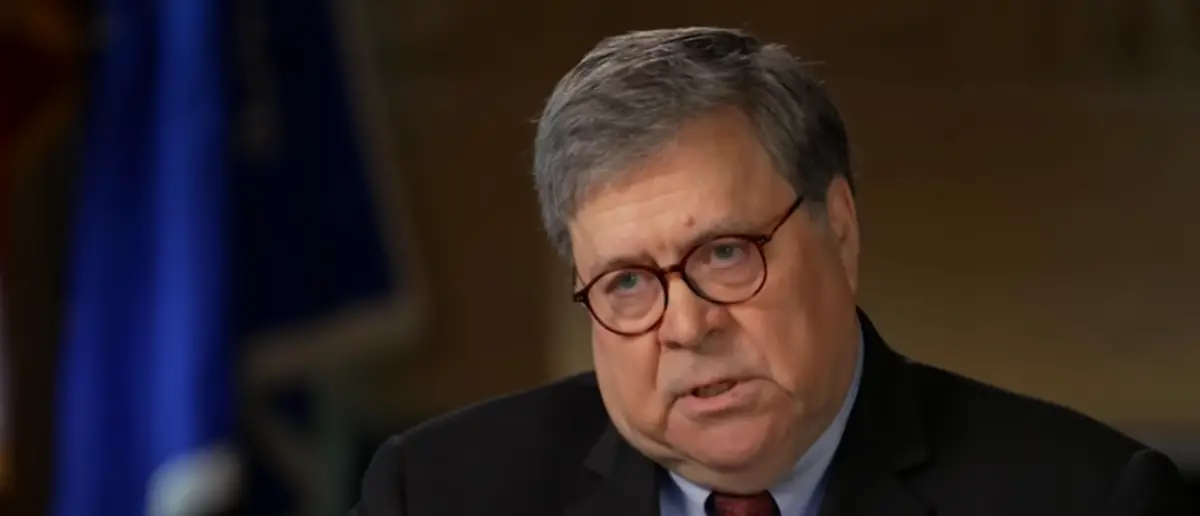 Former Attorney General Bill Barr was once a major ally of Donald Trump. But now he's hot and cold every other day.
That's why Bill Barr's comments on Trump's latest indictment are so eye-opening.
Former Attorney General Bill Barr dismissed an argument from Trump's legal team that the First Amendment shields the former president from a fresh prosecution related to the January 6 Capitol disturbance and alleged plots to invalidate the 2020 presidential election.
"I really don't think that's a valid argument," Barr said on CNN this week.
"As the indictment says, you know, they're not attacking his First Amendment right. He can say whatever he wants. He can even lie. He can even tell people that the election was stolen when he knew better," he explained. "But that does not protect you from entering into a conspiracy. All conspiracies involve speech, and all fraud involves speech."
"Free speech doesn't give you the right to engage in a fraudulent conspiracy," Barr added.
Defending Trump after a federal grand jury indicted him on four charges brought by special counsel Jack Smith on Tuesday, Trump's attorney John Lauro said, "There's nothing that's more protected under the First Amendment than political speech."
He added, "Donald Trump had every right to advocate for his position. … Now, his advocacy is being criminalized."
Trump was hit with charges including fraud on the United States, obstruction of justice, attempted obstruction of justice, and conspiracy over rights.
Many of Trump's former Cabinet members, including Barr, have not backed his 2024 presidential campaign. According to an NBC News report, only four out of the former president's original cabinet members have publicly supported him. "I have made clear that I strongly oppose Trump for the nomination and will not endorse Trump," Barr stated.
Ex-acting Attorney General Matthew Whitaker, ex-chief of staff Mark Meadows, ex-budget head Russell Vought, and ex-acting Director of National Intelligence Richard Grenell are the four members who are on Trump's side.
What's interesting about Bill Barr's claims about the First Amendment is that it seems he's buying into the Leftist idea of free speech rather than the truly constitutional understanding of free speech.
He says that Trump doesn't have the right to "engage in a fraudulent conspiracy" but that's simply not true.
Donald Trump's First Amendment rights do give him the freedom to engage in a conspiracy that is supposedly fraudulent as long as it is not harming others directly.
We all know you can't walk into a movie theater and start screaming fire at the top of your lungs because that is going to incite a disruption of society that is based on completely false claims.
The Leftists are trying to claim that's what Donald Trump did on January 6, 2021, but that idea is laughable.
Donald Trump called for people in protests time and time again, but the Democrats and the RINOs like Bill Barr just want to ignore that entirely.
Former President Trump absolutely had the right to believe and even pursue any fraudulent conspiracy he wanted so long as he wasn't going to seek the harm of anyone else.
The burden of proof is on Jack Smith and the Department of Justice to prove just how Donald Trump was intending to inflict harm in a conspiracy to overthrow the government back in January of 2021.
And if Barr thinks the First Amendment argument isn't at least a solid one, he's mistaken.
Stay tuned to the DC Daily Journal.