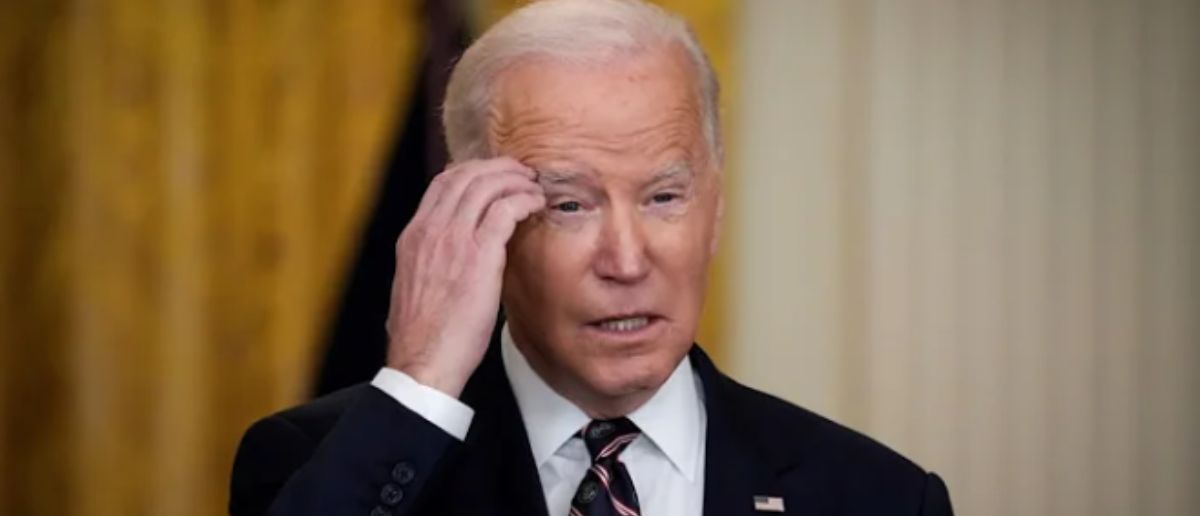 Everyone knows Joe Biden's sharpest days are behind him. But no one thought it was this bad.
Because a top brain surgeon has made a shocking claim about President Biden.
With so many high-profile politicians in Washington, D.C. facing health scares in recent weeks and months, its brought renewed calls for limitations to be placed on D.C. officials.
We've seen John Fetterman in and out of the U.S. Senate as he continues to deal with severe health concerns due to his stroke from last year.
U.S. Senator Dianne Feinstein is barely able to function anymore and looks worse than she ever has.
California Sen. Dianne Feinstein returned to the Senate on Wednesday after a two and a half-month absence due to shingles. https://t.co/QiZqsAHcC4 pic.twitter.com/r9saG3Dk9P

— CBS News (@CBSNews) May 11, 2023
And most recently, the Senate Minority Leader Mitch McConnell froze up in front of cameras in what many believe was an episode of early dementia.
All this is not to mention the fact that Americans watch Joe Biden barely get through a speech without making a fool of himself almost every time he takes the stage.
These are powerful people who are in charge of American society and respected former brain surgeon and Trump admin official Ben Carson believes that there needs to be more limitations on D.C. politicians.
Speaking with Newsmax, Carson said that the founding fathers didn't intend for Washington, D.C. politicians to hold onto power forever and put the health of America at risk.
"Our founders were very wise people, but what they did not anticipate is that people will want to stay in these offices for extended periods of time," Carson said.
"They didn't realize that people would not be able to give up power, which is problematic because as people age, they deteriorate both mentally and physically."
Carson noted that it's perfectly acceptable to have some Washington, D.C. politicians serve into their eighties because some people maintain mental sharpness better than others.
"Some 95 years old are sharp as a tack," Carson shared with Newsmax.
But Carson said that there needs to be mental health exams that are required for everyone like Joe Biden, John Fetterman, and Dianne Feinstein because their failure to do their job could put America in harm's way, especially the President.
"We need to start thinking about how can we protect ourselves as a society. And it's pretty simple," he added.
"At the annual physical examination, make sure you include a mental status exam."
Carson said that while he supports term limits, he also wants anyone over the age of 70 holding office to be subject to the most basic of cognitive testing.
"The cognitive testing is so easy. They're like 30 questions and a mini-mental examination asking people to count down, for instance, from 100 by sevens," Carson said.
"And giving them three objects and then asking a few minutes later, 'What were those three objects?'"
Carson added that he believes there's a reason why the Biden administration will not subject Joe Biden to basic cognitive tests and that's because they know he may not fare well.
And that's a scary thought, no doubt.
The DC Daily Journal will keep you updated on any news on President Biden's health status.