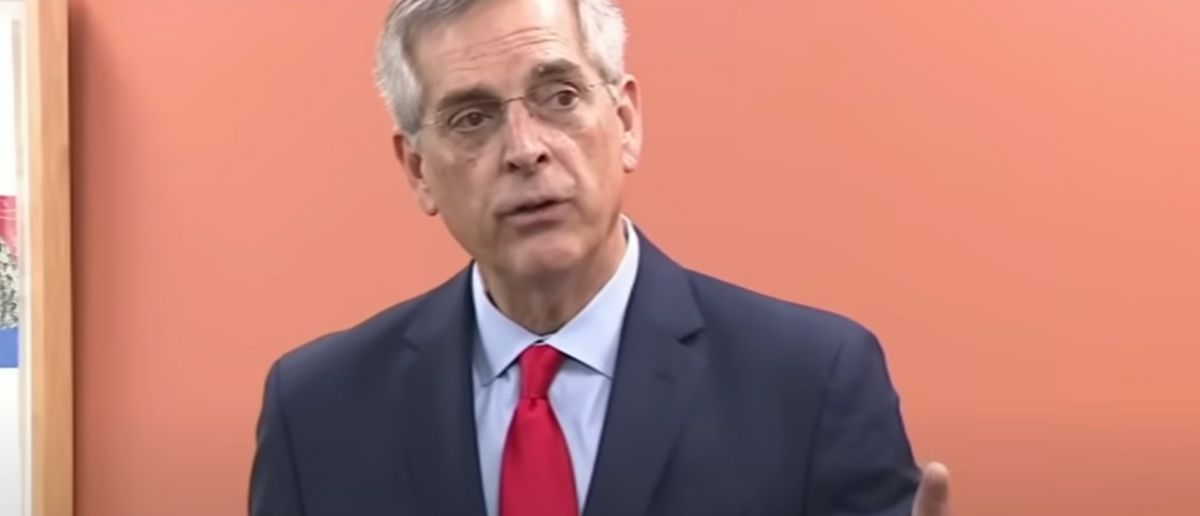 Division in the United States is reaching a fever pitch. Now no one is safe.
And a chemical weapon attack on election officials has the FBI scrambling for answers.
On Tuesday evening, multiple election offices in Georgia and Washington state received fentanyl-laced mail, resulting in evacuations and halted voting.
It was just recently determined that the letters were all sent from the same address in Portland, Oregon.
🚨BREAKING: An unnamed source w/ access to the investigation has reported to us that the #fentanyl letters received around the country with threatening messages ALL originated in a "single point of entry into the USPS system" – in #Portland OR.

The investigation is ongoing pic.twitter.com/A0As7TbGR0

— Kyle Seraphin (@KyleSeraphin) November 10, 2023
According to former Federal Bureau of Investigation agent Kyle Seraphin, sources with access to the investigation said that the letters "ALL originated in a 'single point of entry into the USPS system' – in Portland."
On Wednesday, four county election offices in Washington state were evacuated after white powdery substances were discovered in envelopes in King, Pierce, Skagit, and Spokane counties.
In King and Spokane, the ingredients tested positive for fentanyl, while in at least one other case, it was merely baking soda.
Washington Secretary of State Steve Hobbs said the incidents are "acts of terrorism to threaten our elections."
Georgia Secretary of State Brad Raffensperger also stated that a fentanyl-laced letter delivered to a Fulton County election office on Tuesday night tested positive.
As a precaution, Narcan was provided to election workers.
"Election officials should be free from fear and intimidation, which is why I've called on the General Assembly to increase penalties for election interference," he told reporters.
EXCLUSIVE: Pierce County Elections confirmed that this is the letter it received yesterday that prompted the emergency response.

It had a white powdery substance on it and the building was evacuated pic.twitter.com/74vmT7pTk4

— Ari Hoffman (@thehoffather) November 9, 2023
"We will work tirelessly to ensure that Georgia elections remain free, fair, and secure."
The Post Millennial got an exclusive copy of the letter addressed to the Pierce County election office in Tacoma, Washington, which included an anarchist message and Antifa emblems, among other things.
"End elections now. Stop giving power to the right that they don't have. We are in charge now and there is no more need for them. Also be aware your ballot drops are very susceptible to noxious chemicals like AM/BL. They are unsafe to the public. Just saying."
This is just another symptom of our decaying social order.
For years, entitled Leftists have been told that conservatives are terrorists for disagreeing with their opinions.
For years, they have been told that when they commit violence, it's okay since they're on the "right side of history."
And for years, they've gotten away with it.
Something has to give, people.
Stay tuned to the DC Daily Journal.