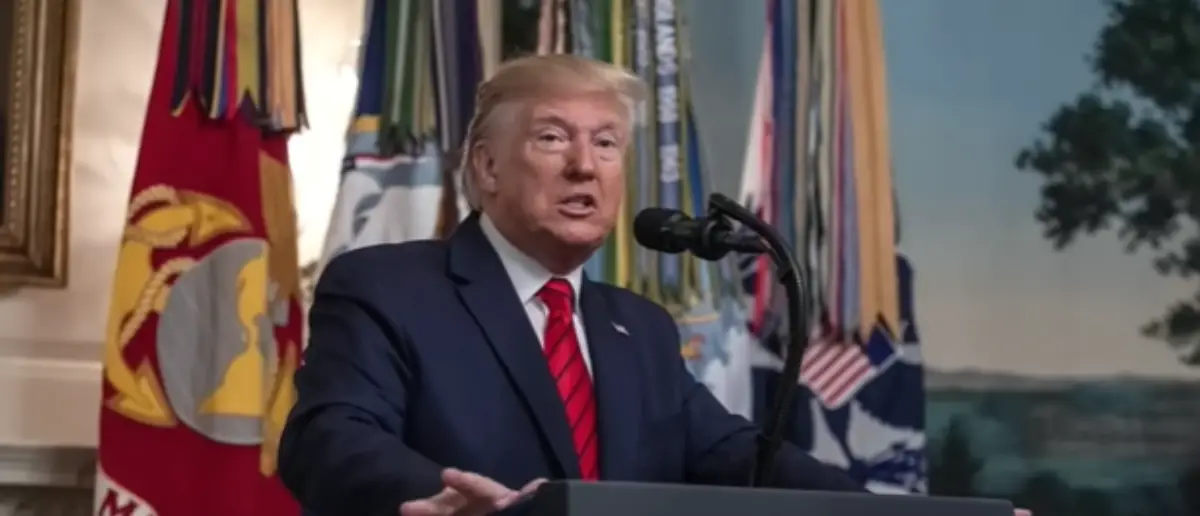 Former New Jersey Governor Chris Christie is basing his entire campaign for president on bashing Trump. But he was just hit with a massive wakeup call.
And Chris Christie was just cut down to size after attacking Donald Trump.
Chris Christie, the Republican presidential candidate and former governor of New Jersey, responded to the audience that booed him last week for criticizing former President Donald Trump.
Christie spoke on ABC News' "This Week" on Sunday to defend his comments at the Faith and Freedom Coalition conference in Washington, D.C., on Friday, which were met with boos from the religious conservative audience.
"People understand that folks need to take responsibility for what they do, and my message to the folks at Faith and Freedom, which did get some good reaction too, but of course I expected the boo's — that is predominantly a Trump crowd, but they need to hear the truth, too," Christie told host Jonathon Karl.
GOP presidential candidate Chris Christie tells @JonKarl that he expected to get booed for attacking Donald Trump at a conservative conference.

"But they need to hear the truth too." https://t.co/iPMj3S3lBa pic.twitter.com/Wmeu43hNH5

— This Week (@ThisWeekABC) June 25, 2023
"Character is the single most important element of a president of the United States."
Christie told conference attendees that Trump "let us down" and refused to accept "responsibility" for "mistakes" he made. The crowd reacted by yelling and chanting, and at least one member exclaimed, "We love Trump," according to the New York Post.
"You can boo all you want," Christie told the conference.
Chris Christie gets booed at the Faith and Freedom Coalition conference.

Audience breaks out into Trump chants during his speech. pic.twitter.com/0qdpjUzzm0

— The Post Millennial (@TPostMillennial) June 23, 2023
Despite the boos, Christie told Karl that his anti-Trump message is "absolutely" resonating with voters, noting that despite only being in the race for a short time, he is polling in third place in New Hampshire with 9% of the vote — four percentage points behind Florida Governor Ron DeSantis, according to a recent New Hampshire Journal/coefficient poll.
Trump is performing well in the Granite State, according to the poll, with 47% support among GOP primary voters.
According to an NBC News poll issued on Sunday, Christie is polling at 5%, trailing Trump (51%), DeSantis (22%), and former Vice President Mike Pence (7%).
"I've been in the race for less than three weeks and I'm already in third place in New Hampshire, only four points behind Ron DeSantis, who has been in the race for a longer time and is supposed to be the co-frontrunner," Christie said.
Given President Joe Biden's age and record, Christie told Karl that the stakes in the next race are enormous. He went on to call Trump a "three-time loser," blaming him for Republican electoral losses in 2018 and 2022, as well as his own defeat in 2020.
"Joe Biden, in my opinion, Jon, is an awful president," Christie said. "We can't afford to have him from age 82 to 86 in the White House or, even worse, have Kamala Harris assume the presidency."
When Trump spoke at the conference on Saturday, he mentioned Christie's reaction the day before.
"Were your other candidates treated this way? I don't think so," Trump asked Raph Reed, founder and chairman of Faith and Freedom Coalition, in front of the crowd.
"Actually, I saw one who was booed off the stage!" Trump told the applauding crowd.
Evangelical crowd at Faith and Freedom is now chanting "We love Trump! We love Trump!"

Trump jokes about Christie getting booed off the stage yesterday pic.twitter.com/geZxDtQNZe

— Jack Poso 🇺🇸 (@JackPosobiec) June 25, 2023
Stay tuned to the DC Daily Journal.