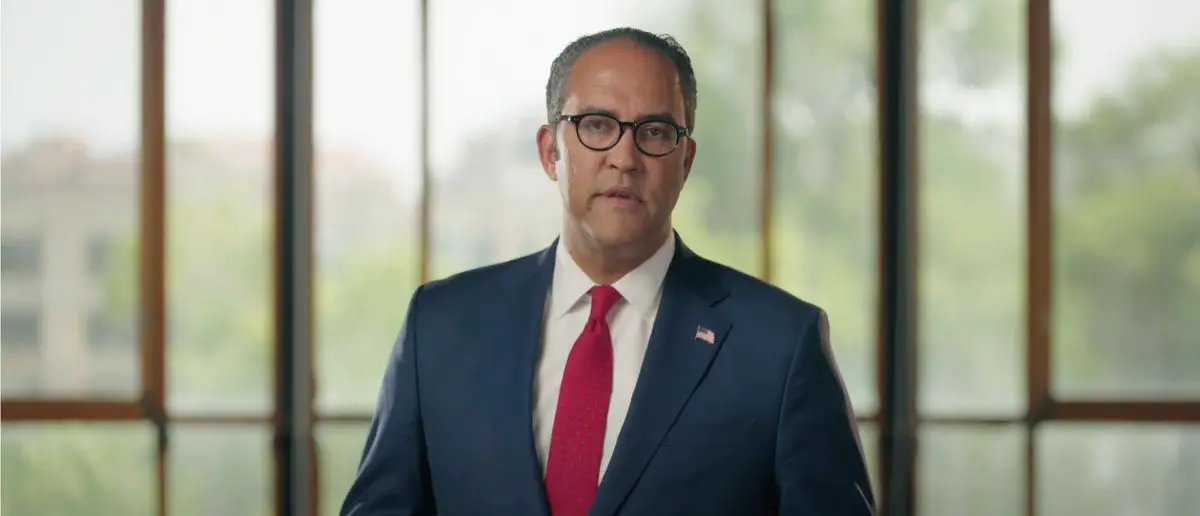 We are now less than a year away from the 2024 presidential election. Experts don't know how it's going to go down.
And now a CIA spy has made a major announcement about the 2024 election that you need to hear.
After all was said and done in the 2020 election cycle, many thought that it would be next to impossible for Donald Trump to stage a comeback to get a second term as President of the United States.
Joe Biden's approval ratings started off strong as nearly 60% of Americans were apparently holding favorable views of the new President.
That didn't last long, though. Joe Biden's approval ratings would drop off a cliff just months after he was inaugurated as Americans watched the new Democrat POTUS completely fumble the Afghanistan pullout.
Then shortly after that, gas prices skyrocketed and have only recently started to sort of recover back to levels that the American public can stomach.
Not to mention the inflation that has ravaged the bank accounts of families all over the nation as some standard groceries cost twice as much as they did before 2021. That inflation crisis has had a major impact on the housing market as well, as the Joe Biden federal reserve has effectively manufactured a housing crisis in their attempts to take inflation head-on.
Then at the end of 2022, Donald Trump announced that he would be back to run as the Republican nominee to take on Joe Biden once again in November 2024 — a rematch of the 2020 election.
Polls have shown that Donald Trump likely carries the advantage against Joe Biden in the rematch, but the polls have been tightly contested. This has led some conservatives to call for an alternative to Donald Trump to be the one to take on Joe Biden instead.
Former spy for the CIA and Republican presidential candidate Will Hurd thinks that some of the other GOP White House aspirants should follow in the path of dropping out of the race and backing an individual that might defeat Joe Biden more easily than Trump could.
Hurd told Fox News Digital that more cuts need to be made to the 2024 field.
"It's hard to put aside your own personal ambitions and ego, but this is about the country, this is about making sure that we have another 247 years of a country, of a way of life that has become the envy of the world, and that's what we need to focus on," said the former CIA spy and presidential hopeful.
After Wednesday night's third Republican presidential primary debate in Miami, Hurd was questioned in the spin room.
The former lawmaker, who had previously backed Nikki Haley as he wound down his campaign, attended the debate as a surrogate for the two-term governor of South Carolina, who was appointed as ambassador to the United Nations during the presidency of Donald Trump.
"Nikki Haley's the only person who can beat Donald Trump and Joe Biden, and that's where I hope some of these candidates can consolidate around. And tonight she showed her grasp of the issues," Hurd stressed. "We're living in a dangerous world. It's only going to get more dangerous, and Nikki Haley's ready to lead on day one."
Former Vice President Mike Pence announced his withdrawal from the contest for the 2024 Republican presidential nomination in late October.
Not only did Hurd drop out of the race, but so has Miami Mayor Francis Suarez, businessman Perry Johnson, and former conservative talk show host Larry Elder, who ran for governor of California in a recall election in 2021.
Despite not making it to the stage for the second or third debates, former Arkansas Governor Asa Hutchinson is still in the running.
Some conservatives, like Will Hurd, are calling for someone like Nikki Haley or Ron DeSantis to take on Biden instead of Trump because several polls have shown that they would more handily beat the incumbent Democrat.
Though polls are just polls. They can be extremely inaccurate, especially when we're dealing with two hopefuls in Nikki Haley and Ron DeSantis who have never run for President in the general election season before. That means the polls can be skewed as there's simply more data on Trump and Biden.
Millions of Americans believe that Trump is the best bet to turn things around because he's a known quantity, whereas a Haley or DeSantis administration is untested. This is precisely why Donald Trump continues to dominate the national polls as we head into the Republican primary race early next year.
Stay tuned to the DC Daily Journal.