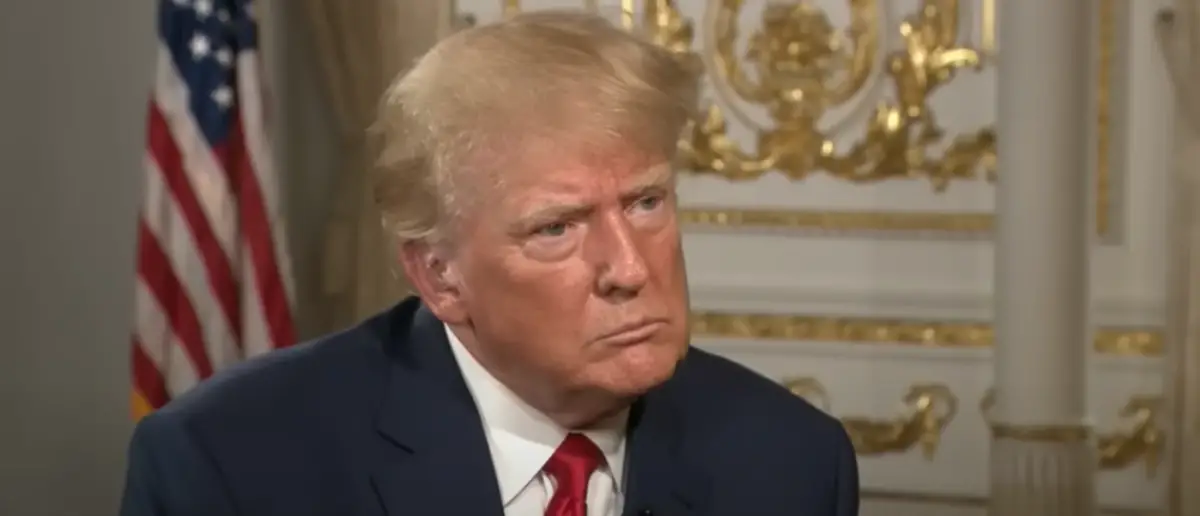 Outlets like CNN spent years attacking Trump for no good reason. Now they're waving the flag of surrender.
And CNN admitted this embarrassing fact that made Trump grin ear to ear.
The media has had a vendetta against Trump ever since he announced his candidacy back in 2015.
Since then, they have accused him of everything from assault to treason, and none of the accusations stuck.
After so many failed attempts, they may just be realizing that they aren't going to win against him.
And now they're admitting that they could be stuck with him for years to come.
CNN warned on Sunday that there is a "very real possibility" that former President Donald Trump would win it all and return to the White House, noting that the former president is in a "better position to win the general election" today than he was in 2020.
A CNN piece written by Harry Enten warns that the possibility of Trump winning the general election and returning to the White House is "very real," despite critics' claims that the radical left wants Trump to be the nominee–a claim that many conservatives reject, especially given the Biden Department of Justice's (DOJ) relentless targeting of the former president and GOP frontrunner.
"This is harassment. This is election interference," Trump told Breitbart News in an exclusive interview when asked about the superseding indictment and additional charges.
"Where's Biden with all the documents? He's got 20 times, 30 times the documents I have, and he has not made it easy for them either. He has been hiding boxes. … You explain that one. You don't even hear about it. All you hear about is Trump," the former president continued.
"No, this is a two-tier system of injustice. That's what we have. We have a sick country. Our country is very sick right now. We have a failing nation and it's a very sad thing to watch," he continued, pointing to the state of sheer hypocrisy.
Despite the continued smears, CNN notes that "Trump is not only in a historically strong position for a non-incumbent to win the Republican nomination, but he is in a better position to win the general election than at any point during the 2020 cycle and almost at any point during the 2016 cycle."
It highlights Trump's polling dominance, stating that he is receiving majority support in the primary in national and state-level polls.
According to a New York Times/Siena poll issued this week, Trump leads the GOP primary field with support from 54 percent of Republicans, putting him 37 points ahead of DeSantis.
The CNN piece noted that it is uncommon for a candidate to overturn a disadvantage of more than 30 points at this stage of the race, and Trump's dominance in the early primary states of Iowa, New Hampshire, and South Carolina further reduces the likelihood that his rivals would be able to do so.
CNN reports:
A look back at past polls does show candidates coming back from deficits greater than 10 points to win the nomination, but none greater than 30 points at this point. In fact, the biggest comebacks when you average all the polls in the second half of the year before the election top out at about 20 points (Democrats George McGovern in 1972, Jimmy Carter in 1976 and Barack Obama in 2008).
The article also cited polls showing a head-to-head matchup between Trump and President Biden, concluding that while the tight polls should not be surprising, the 2024 presidential race will "probably come down to a few swing states."
"The good news for Democrats is that general election polling, unlike primary polling, is not predictive at this point. Things can most certainly change," it concluded, attempting to end with a positive note but warning that the chance of Trump returning to the White House stands as a "very real possibility."
Stay tuned to the DC Daily Journal.