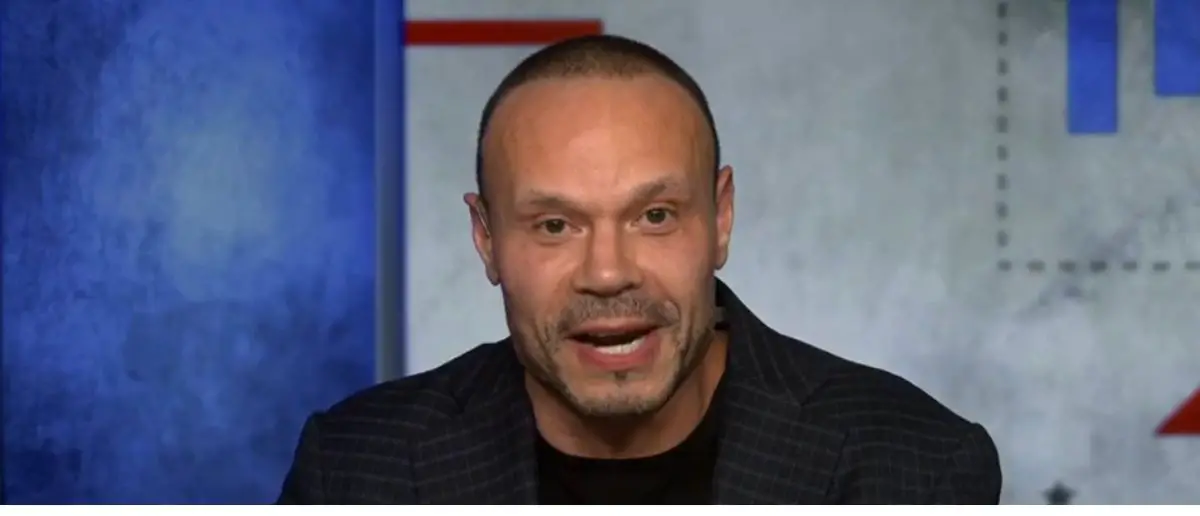 Bongino is a beloved conservative in the movement for freedom. He's got big news to share about the former president's future.
And Dan Bongino dropped a major truth bomb about Donald Trump
The witch hunt against Donald Trump isn't letting up.
Democrats are throwing everything at the wall to see if any of it sticks.
Former President Donald Trump, according to radio presenter Dan Bongino, should refuse to post bond when he surrenders to Fulton County, Georgia, authorities.
Instead, he suggested that Trump force District Attorney Fani Willis' hand and imprison him.
Bongino, who previously worked for the NYPD and the US Secret Service, made the remarks during his show, arguing that "crazy times" need "different, crazy, bold approaches."
"Folks, I don't think the Trump team should post the bond. I don't," he began.
"This may sound like a crazy idea, but folks, we're living in crazy times. And crazy times require different, crazy, bold approaches."
"Fani Willis wants to be a smarta** tyrant, little socialist communist like she is down in Fulton County, Georgia? Don't post. Don't post the bond," Bongino continued.
"You're gonna jail him? Let's elect our first political prisoner. Go ahead. Go to jail. Let the Secret Service shut the entire jail down, and we'll see how long you're willing to keep this charade going."
Dan Bongino (@dbongino) makes a GREAT point on why it might be a good idea for President Trump NOT to post bail.

Put on the pressure!

Take a listen: pic.twitter.com/xUmWjNHII7

— Ryan Fournier (@RyanAFournier) August 23, 2023
"Let them put him in jail for a bit — folks, I know it sounds crazy," he added, saying that the Secret Service had the authority under federal law to declare anything a protected area — even a jail — and that if the former president were to spend any time there, they would have to do that.
"You may think it's a crazy idea," he said again.
"I don't think so. Folks, you've seen people around the world take a stand like this. And it's easy for me to say, I get it, I wouldn't be the one in a prison cell — but you want to send a message? Let's see, let's see what happens."
Bongino went on to say that if Trump were imprisoned, people should demonstrate outside the prison every day.
"Make them put you in jail and make them show America their a**es and show America who they really are. And let's see how long this lasts."
Bongino concluded, "the eff around and find out time has long since passed."
Unfortunately, Trump and his team didn't choose Bongino's plan, and have since posted his $200,000 bond.
But can you imagine the firestorm if they hadn't?
Stay tuned to the DC Daily Journal.