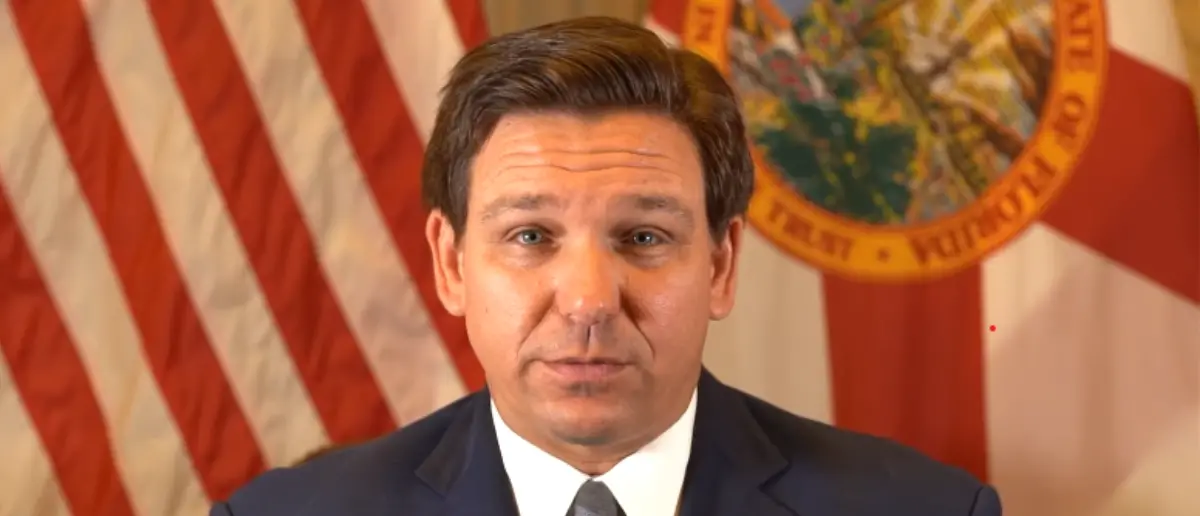 Florida Governor Ron DeSantis has yet to announce a 2024 run for President. But he's finally speaking up.
And Ron DeSantis has a message for Donald Trump that he isn't going to like.
Conservatives in America have two strong candidates to choose from during the Republican primaries for the 2024 Presidential election.
Those two candidates are none other than Republican Governor of Florida, Ron DeSantis, and the former President Donald Trump.
Ron DeSantis has yet to officially announce his candidacy and has indicated that he wouldn't do so while the Florida legislature is in session.
But he's been making comments lately that give us an insight into an upcoming campaign from the DeSantis team.
Recently, he discussed with Newsmax the upcoming 2024 election cycle and what his general thoughts were as well as some possibilities that could be brought his way.
In discussing with Newsmax, DeSantis was asked if he would consider running with Donald Trump in any capacity in 2024.
His response was pretty clear that he's really not considering working with Donald Trump on the same ticket.
"I think I'm probably more of an executive guy," DeSantis said to Newsmax in an interview with Eric Bolling.
"I think that you want to be able to do things. That's part of the reason I got into this job is because we have action," the Florida Governor added.
DeSantis then added that he feels as though he's "best suited" for "making things happen," implying that he feels as though he's the best pick for conservatives to vote for in 2024.
"We're able to make things happen, and I think that's probably what I am best suited for," DeSantis argued.
The Newsmax host Eric Bolling then asked Ron DeSantis if he would ever consider taking a call from Donald Trump to be Trump's Vice Presidential pick on a 2024 ticket.
DeSantis laughed in response, making it quite clear he's not interested in that possibility.
Furthermore, he was asked if he would consider making Donald Trump a Vice Presidential pick for his own ticket.
DeSantis simply smiled and said it was "interesting speculation." This indicated that he was also not interested in that possibility either.
After that, he pointed to the reality that the Biden and the Democrats need to be stopped at all costs, saying that if Biden remains and the Democrats pick up some seats in the U.S. House, the country would be in "really, really bad shape."
DeSantis would go on to note how he has laid out the blueprint on how to be successful as a conservative Republican who doesn't waver on critical issues.
The reality is that the country will be in much better shape if we can get a true leader like Ron DeSantis or Donald Trump in office.
The infighting needs to, at least, be put on pause so conservatives can focus on beating the radical Leftists who are taking over our country's institutions.
The whole interview is worth a listen and can be found over at Newsmax.
Stay tuned to the DC Daily Journal.