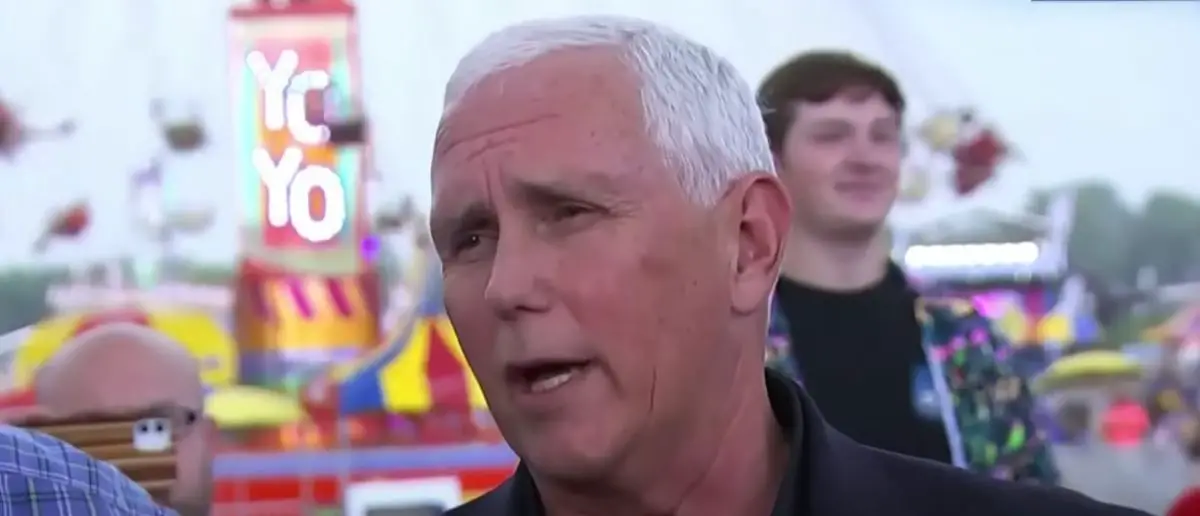 Many people are doing everything they can to prevent another Trump presidency. That includes some of Trump's purported friends.
And Donald Trump is red with rage after being betrayed by this former ally.
Former Vice President Mike Pence said in a statement that former President Donald Trump put "himself over the Constitution" and should "never be President of the United States" after Special Counsel Jack Smith indicted Trump on January 6 charges.
On Tuesday, a Washington, DC, grand jury indicted Trump on four counts related to the January 6 Capitol Riots, including conspiracy to defraud the United States, conspiracy to impede an official process, obstruction and attempt to obstruct an official proceeding, and conspiracy against rights.
"Today's indictment serves as an important reminder: anyone who puts himself over the Constitution should never be President of the United States," Pence said in a statement.
"I will have more to say about the government's case after reviewing the indictment."
Pence warned voters that Trump's arrest would divert attention away from "Joe Biden's disastrous economic policies."
"The former president is entitled to the presumption of innocence but with this indictment, his candidacy means more talk about January 6th and more distractions," Pence said.
"As Americans, his candidacy means less attention paid to Joe Biden's disastrous economic policies afflicting millions across the United States and to the pattern of corruption with Hunter."
Notably, Pence appears constantly throughout Smith's four-count indictment of the former president.
The indictment alleges that Trump "repeated knowingly false claims of election fraud and directly pressured the Vice President to use his ceremonial role at the certification proceeding on January 6 to fraudulently overturn the results of the election."
The indictment alludes to Pence's "contemporaneous notes" from a meeting with Trump and numerous White House officials on January 4, 2021, during which Trump "made knowingly false claims of election fraud."
According to the indictment, then-Vice President Mike Pence took "contemporaneous notes" pic.twitter.com/PEmsjhEgn6

— Shane Goldmacher (@ShaneGoldmacher) August 1, 2023
According to Smith's indictment, Trump told Pence, "you're too honest," after Pence told Trump he believed the vice president had no constitutional authority to "reject or return votes to the states."
In his comments, Pence stated that "our country is more important than one man," and that "our constitution is more important than any one man's career."
"On January 6th, Former President Trump demanded that I choose between him and the Constitution. I chose the Constitution and I always will," Pence said.
The former vice president then vowed to defend the country in accordance with "the Constitution and the character and decency of the American people."
"As your president, I will not yield an inch in defending America, our people, or our values, and I promise you: I will do so in a way consistent with my oath to the Constitution and the character and decency of the American people," Pence concluded.
NOW: Former VP Mike Pence officially breaks with Trump and accuses him of putting himself ahead of the Constitution pic.twitter.com/LBevyVDdXy

— Brian J. Karem (@BrianKarem) August 1, 2023
"We will restore a threshold of integrity and civility in public life so we can bring real solutions to the challenges plaguing our nation."
Stay tuned to the DC Daily Journal.