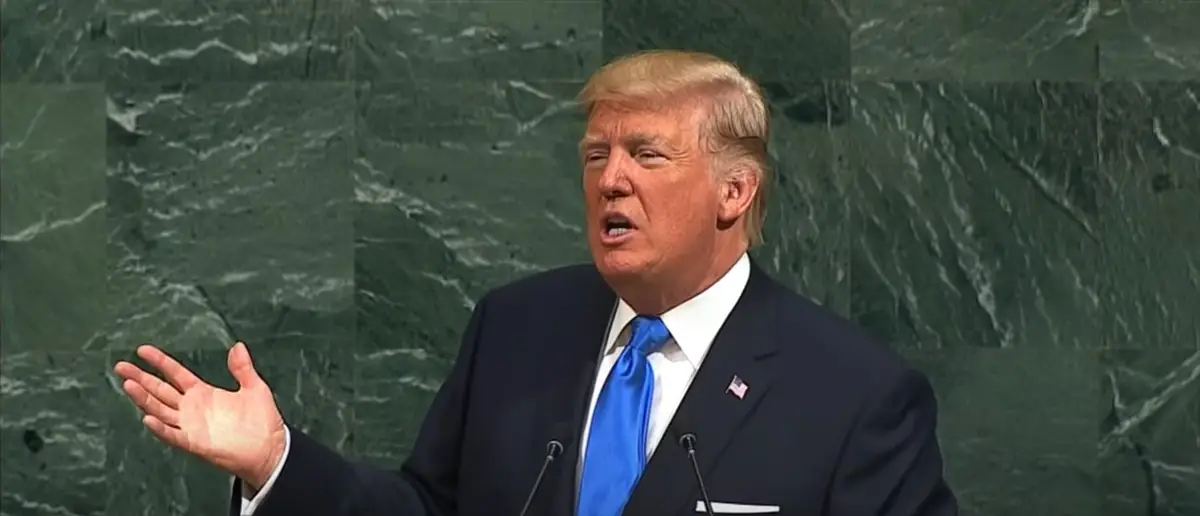 Democrats are pulling out all the stops to put an end to Trump's candidacy. He has one simple message to them.
And Donald Trump said three words that sent Joe Biden into convulsions.
Former President Trump has been subjected to witch hunt after witch hunt since before he was even elected president.
Russian collusion, Ukrainian strong arming, and election interference – those are the things the Left would have you believe Donald Trump has done.
But the reality is that the Clinton campaign colluded with Russian sources to attack Trump, Joe Biden is on recording using political influence to strong arm Ukraine, and Democrats constantly make it harder to verify a voter is eligible to vote.
That's to say, if Democrats accuse you of something, odds are they've already done it themselves.
And that's why Donald Trump isn't bending the knee.
Former President Donald Trump says he will run for president again in 2024 even if he is convicted on 37 counts related to his handling of confidential documents.
"I'll never leave," Trump told Politico on his own plane on Saturday. "Look, if I would have left, I would have left prior to the original race in 2016. That was a rough one. In theory that was not doable."
Neither the indictment nor a conviction would bar Trump, 76, from competing for or winning the presidency in 2024. From behind bars, the former president might appear on the ballot.
Trump, who has denied any wrongdoing and branded the indictment as a politically driven "witch hunt," told the source that he does not anticipate to be convicted and will not accept a plea offer until there is a scenario "where they pay me some damages."
When asked if he would pardon himself if he won the presidency again, he answered, "I don't think I'll ever have to." I didn't do anything wrong."
Former President Donald Trump's 49-page indictment was released in Miami on Friday, marking his second indictment in as many months and the first time in US history that a former president has faced criminal charges.
The allegations, which include 31 counts of deliberate retention of national defense documents and conspiracy to obstruct justice, come on the heels of Manhattan District Attorney Alvin Bragg's April indictment of Trump for alleged business record falsification.
At two separate campaign events on Saturday in Georgia and North Carolina, an unfazed Trump spoke out publicly for the first time about the federal indictment.
He shouted against the "corrupt" Department of Justice and the Biden administration in two separate 90-minute speeches, calling the "baseless" indictment a form of "election interference" and "demented persecution."
"If I wasn't leading in the polls we'd have no difficulty" [with indictments], Trump told a crowd of hundreds of supporters at the North Carolina GOP state convention in Greensboro.
"We've got 5,000 prosecutors after us because they don't want to run against Trump," he said.
"This is more like Stalinist Russia or communist China," he said of the Justice Department's case, also likening it to abuses of power seen in "third-world countries."
"These people have reached a level of Trump derangement syndrome that nobody thought was possible," the former president continued.
Stay tuned to DC Daily Journal.