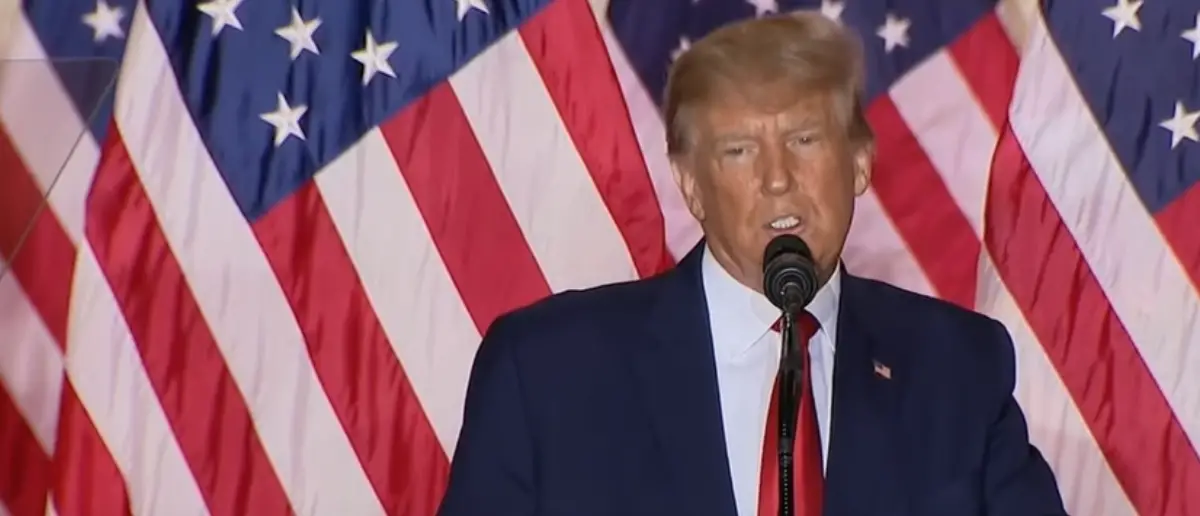 Former President Trump has made a lot of friends and enemies. Some in places you'd never expect.
And even Donald Trump was completely speechless when he received this life-changing letter.
Letters to Trump, a new book by Donald Trump, was published on Tuesday.
The book is chock-full of Trump's correspondence and letters with various well-known and powerful figures from the years before he became president.
Letters to Trump, was published by Winning Team Publishing. According to the book's publisher, the book "reveals part of the incredible private collection of correspondence between President Donald J. Trump and the countless world leaders, celebrities, athletes, and business leaders who shaped the United States and the world."
The collection includes letters to Trump from notable figures like Richard Nixon, Princess Diana, Hillary Clinton, Chairman Kim Jong Un, and more.
The late Reverend Billy Graham, the most popular evangelical Christian to have ever lived, wrote one of the letters that surprised people the most.
Graham stated in his letter that it was "pleasure" to meet Marla Maples and you "at the small dinner party that Mrs. DeMoss gave at one of her homes."
Graham wrote in the letter, "For a long time I have wanted to meet you and get to know you."
He surprisingly acknowledged that he had read every book written by Donald Trump.
Graham commented, "I have read your works and am utterly astounded with your career. As the chairman of the boards of multiple Christian groups, "you could probably give me a great deal of good advice."
Trump was reassured by him that he was not attempting to use him for financial gain, and he noted that he "makes it a point never to ask individuals for money to support the various Christian enterprises in which I am involved."
Graham also expressed his gratitude to Trump for providing him with a complimentary stay at one of his hotels, saying, "I hope to get to know you all better, and wish you all the happiness in the world."
Trump makes a reference about his friendship with Billy Graham in the book.
"Billy Graham was a one of a kind," Trump wrote.
Trump said he was a man of integrity and conviction—someone we most likely won't ever see again in terms of what he stood for and who he was.
Trump said that Graham was dubbed "the greatest evangelist" by his father, who also took Graham to hear him deliver a sermon at Yankee Stadium.
"I vividly remember going to Yankee Stadium many years ago with my father and the family to watch a Billy Graham Crusade," Trump wrote.
On the campaign trail, Donald Trump routinely promotes his book, The Art of the Deal.
And now he can say that even the late Billy Graham appreciated his ability to close deals.
Stay tuned to DC Daily Journal.