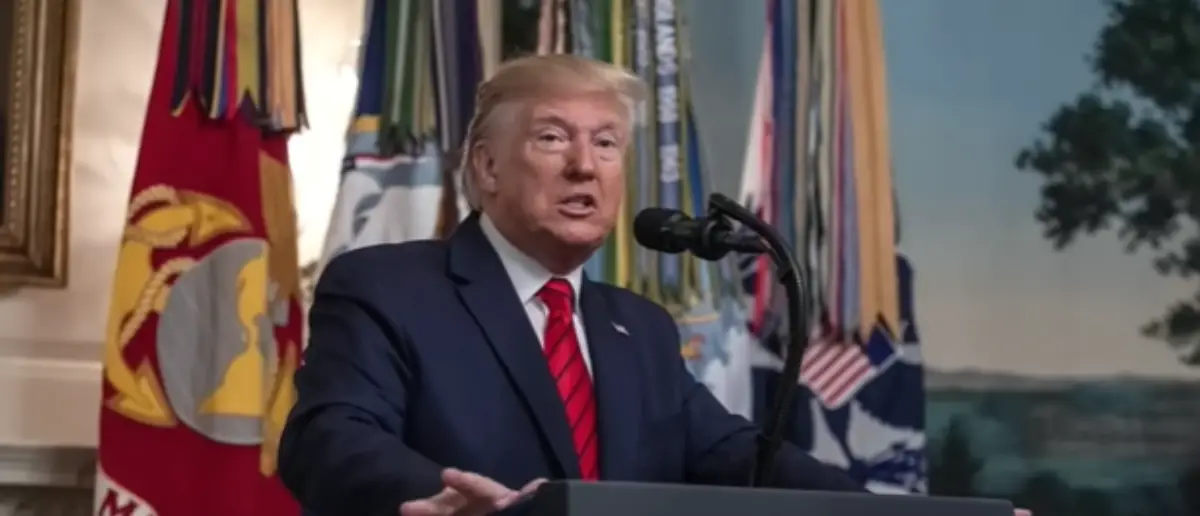 Former President Trump has his eyes set on a second term in the White House. But he's made that harder to pull off.
Because Donald Trump made a terrible mistake that he's going to regret forever.
There's never been a situation in modern American history where a leading Presidential candidate has decided not to participate in their Party's debates leading up to the primaries.
But that's what we've got on our hands with Donald Trump saying that he won't participate in the Republican debates, at least the first one.
Donald Trump said that he does not think he has to appear at the debates since he is the leading candidate over the Republican field and has also said that he doesn't want to sign a pledge that he has to support the eventual Republican nominee no matter who it is.
That makes sense on one level, because there's some real RINOs running for President like former New Jersey Governor Chris Christie. But it should be noted that Donald Trump signed a pledge to support the Republican nominee already when he filed to get on the South Carolina ballot for the Republican primaries.
The simple fact, though, is that Donald Trump doesn't want to appear at the debates. The question is if that is going to be a bad decision for him, and it seems like that may be the case.
A new poll from Morning Consult indicates that Republican voters overwhelmingly think that Donald Trump should appear in at least some of the debates.
The poll was cleverly divided between those who would identify as a GOP primary voter or just as a Trump supporter, and the results are truly incredible.
Amongst GOP primary voters, a staggering 48% of those polled said that Donald Trump should participate in all of the debates.
Just 27% said that he should participate in some of the debates. And a very small 17% of GOP voters say that he shouldn't participate in any debates. 9% said that they weren't sure.
So what did Trump supporters think? You would think that Trump supporters would believe that Trump shouldn't participate in any debates at all, but you'd be wrong.
A shocking 58% of Trump supporters polled said that he should participate in all of the debates.
That means Trump supporters, on average, believe that Trump should participate in the debates more than those who are just GOP voters.
29% of the polled Trump supporters said that he should participate in some of the debates and an extremely low 7% said he should participate in none of the debates.
According to our latest data, just 17% of potential GOP primary voters and 7% of Trump supporters say Trump should not participate in any primary debates, his suggested course of action. https://t.co/2yjnyN8s34 pic.twitter.com/oC19L1GxLX

— Morning Consult (@MorningConsult) August 22, 2023
What this means is that Trump could absolutely be making a massive mistake by not participating in any of the debates, because not only do GOP voters want him to be on the debate stage, but his own support base wants him to as well.
That opens up the door for others to steal some of the thunder of Donald Trump by appearing on the debate stage. Particularly individuals like Florida's Governor Ron DeSantis and surging Republican candidate and businessman Vivek Ramaswamy.
At this time, there's no indication that Donald Trump is going to be at any future debates, but he will have to sign the pledge to support the Republican nominee if he wants to do that.
Stay tuned to the DC Daily Journal.