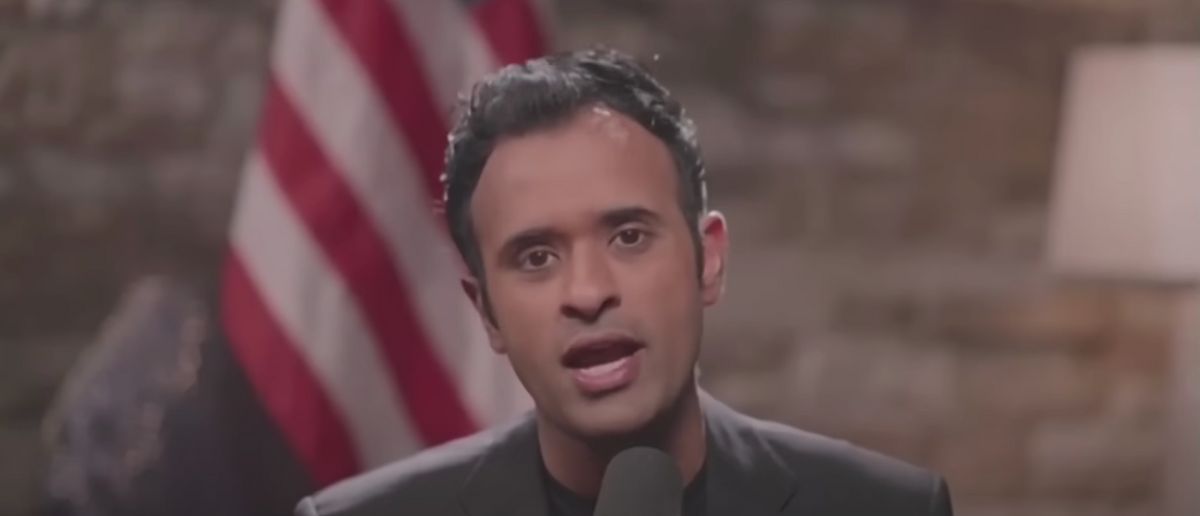 Running for office isn't for the faint of heart. Enemies will strike without mercy.
And this GOP candidate was humiliated by a reporter after being asked this question.
Over the weekend, Republican presidential candidate Vivek Ramaswamy shifted his position on former President Donald Trump, stating he has "no problem" with the GOP frontrunner skipping the first five primary debates.
Ramaswamy said on Saturday that he's "fine" with Trump missing the first few debates, despite claiming in May that it would show Trump isn't the candidate he once was.
"This is my chance to introduce myself to the country & so I have no issue with whatever decision he wants to make," Ramaswamy said, according to a Semafor reporter. "If he's on there, great. If not, I'm fine with that."
Another reporter on X, formerly known as Twitter, commented on Ramaswamy's latest remarks, emphasizing a May 5 footage of Ramaswamy indicating he had a "expectation" that Trump will be present.
"I fully expect to see Donald Trump on that debate stage," he said at the time. "It is my expectation Trump will be there because as I've known him he's not a man that I know of to be afraid. He's not somebody who's made a habit of himself to be a coward.
"But if he doesn't show up on that debate stage, that will be the best proof that the Donald Trump of today is not the same Donald Trump as in 2016."
Ramaswamy's campaign told Fox News Digital his comments Saturday are "not a departure at all" from his previous statement.
"This is not the only debate," said Tricia McLaughlin, communications director.
Ramaswamy reaffirmed his remarks Sunday on "Fox News Live," adding he's "OK" with Trump boycotting the first several debates.
Ramaswamy has seemingly built a campaign modeled off of Donald Trump's.
He has defended Trump against indictments and witch hunts, but his claim to fame was that he would talk about anything with anyone and hold others in the race accountable.
Just look at what he said before flip-flopping! If Trump doesn't show up, he's a "coward" and it "will be the best proof that the Donald Trump of today is not the same Donald Trump."
Now he's singing a different tune when we get down to brass tax. Regardless of where you stand on Trump skipping the debate, this is just spineless.
If he's going to call Trump a coward and then double back when it's not politically beneficial, then what does he really stand for?
The Republican National Committee, which organizes all presidential primary debates, requires each candidate to sign a vow to support the Republican Party's eventual presidential nominee — regardless of who it is — and to not participate in any discussion not sanctioned by the national party organization.
So far, Trump has declined to sign the promise.
"Why would I sign it?" Trump stated earlier this month in an interview.
"I can name three or four people that I wouldn't support for president. So, right there, there's a problem."
Stay tuned to the DC Daily Journal.