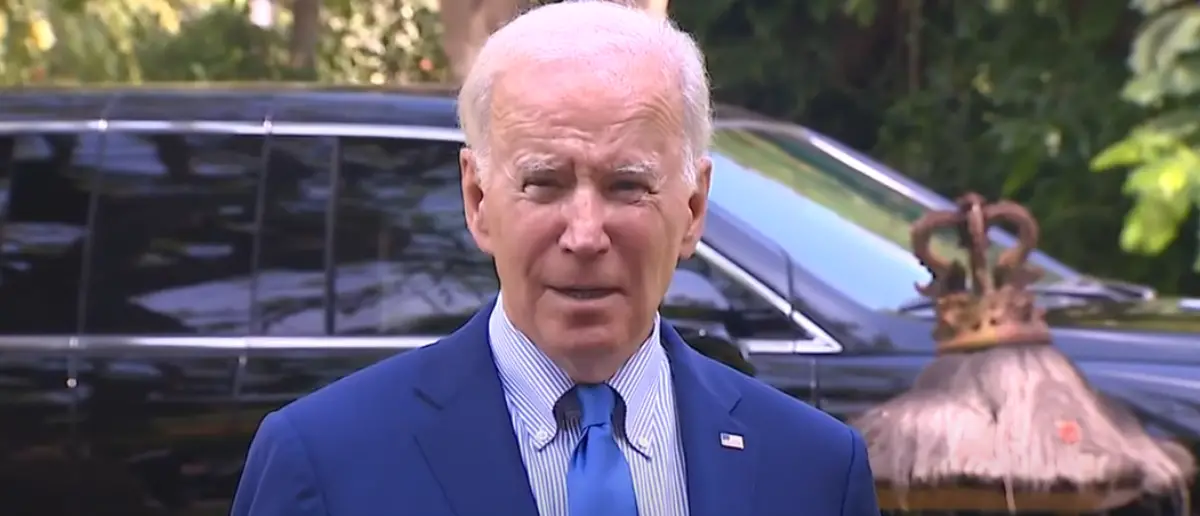 Biden's administration has been a complete and utter failure. And he's desperately trying to stop his star from waning.
And Joe Biden just made himself a laughingstock with this outrageous statement.
President Biden has told some pretty big lies throughout the years.
The weird part is that plenty of times it has to do with the past that no one is even talking about.
And it almost always turns out out be completely untrue, and even impossible.
On Monday, President Biden claimed that he "literally" persuaded South Carolina Democrat-turned-Republican Senator Strom Thurmond to vote for the Civil Rights Act when he was just 21 years old.
Biden made the remark while addressing on the 60th anniversary of the Lawyers' Committee for Civil Rights Under Law, a civil rights legal organization.
"Pause for just a moment," Biden said at the White House. "I thought things had changed."
"I was able to — literally, not figuratively — talk Strom Thurmond into voting for the Civil Rights Act before he died," the president continued.
"And I thought, 'well, maybe there's real progress,'" he added. "But hate never dies, it just hides. It hides under the rocks."
BIDEN: "I was able to literally, not figuratively, talk Strom Thurmond into voting for the Civil Rights Act before he died" pic.twitter.com/5RbUZ4PKTD

— RNC Research (@RNCResearch) August 29, 2023
On November 20, 1942, Biden was born. On June 19, 1964, the Senate enacted the Civil Rights Act.
While Thurmond and Biden were Senate colleagues, the president would have been 21 at the time the groundbreaking legislation was passed — and nowhere near the Senate seat he won at 29.
Thurmond died in June 2003, nearly four decades after the Civil Rights Act was passed.
According to a White House spokesperson, Biden was important in obtaining Thurmond's vote for the Voting Rights Act in 1980.
And that is how they'll play it off: just another mild misremembering, not a unadulterated lie.
The president made his remarks after a 21-year-old White gunman shot and killed three Black people at a Dollar General store in Jacksonville.
According to Jacksonville Sheriff T.K. Waters, the shooting occurred on Saturday afternoon at Kings Road and Canal Street in Jacksonville, Florida, when an unidentified male entered a Dollar General shortly after 1 p.m. armed with an AR-style rifle and a handgun.
A SWAT squad was seen near a Dollar General in the region, working on a potential standoff involving an armed man who was barricaded inside the business, according to the report.
Stay tuned to the DC Daily Journal.