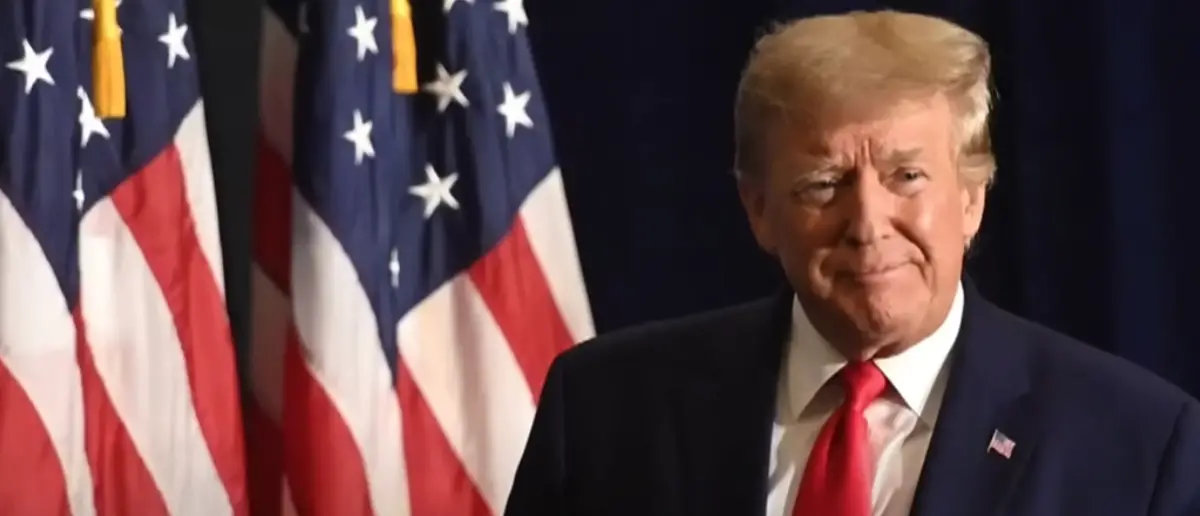 Joe Biden's time in the White House is coming to a close. There's nothing he can do to stop it.
Because Joe Biden was sent an order from Donald Trump that left him fuming.
President Biden has been taking a ton of flak for his inability to show leadership and compassion in dealing with the crisis in East Palestine, Ohio.
Instead, he'd rather focus on the proxy war he's waging in Ukraine against Russia and sending billions of taxpayer dollars that way.
Former President Donald Trump paid a visit to East Palestine, Ohio, on Wednesday, making him the first nationally recognized figure to do so.
And he criticized President Joe Biden for not having yet paid a visit to the troubled community.
The former president is now seeking for people from all political backgrounds to join him in the initiative.
Trump said to Breitbart News during his on-site visit to the scene of a 38-car railway disaster in East Palestine that resulted in a dangerous chemical spill and significant chemical explosion that Biden "chose to go a different route" by visiting Ukraine and Poland this week rather than Ohio.
Biden was then told by the 45th president to "get over here."
In response to Breitbart, Trump stated, "I think he should've come here,"
"I think he should've been here. He should've been here, and he chose to go a different route."
Since the train derailed on February 3, Biden or Pete Buttigieg, the secretary of transportation, had more than two weeks to add their political spin to the East Palestine tragedy.
Yet, they took a while to respond to calls from the people for them to visit Ohio in person.
Biden has already departed for the United States after visiting Poland, but Buttigieg is slated to represent the White House in Ohio on Thursday.
Sen. JD Vance, R-Ohio, and East Palestine Mayor Trent R. Conaway were there at the former president's speech in East Palestine, and they were joined by a number of first responders and politicians.
"Loud and clear, you are not forgotten. We stand with you," Donald Trump added.
Trump continued, "This is really America right here; we're standing in America. Unfortunately, as you know, in too many cases, your goodness and perseverance were met with indifference — and betrayal in some cases."
With numerous crucial congressional elections and as a presidential election swing state, Ohio is a crucial state for the 2024 election cycle.
It should be noted that Trump defeated Joseph Biden and Hillary Clinton in the state in both the 2016 and 2020 elections.
The Democrats can suffer a worse defeat than before as a result of this decision in 2024.
Stay tuned to the DC Daily Journal.