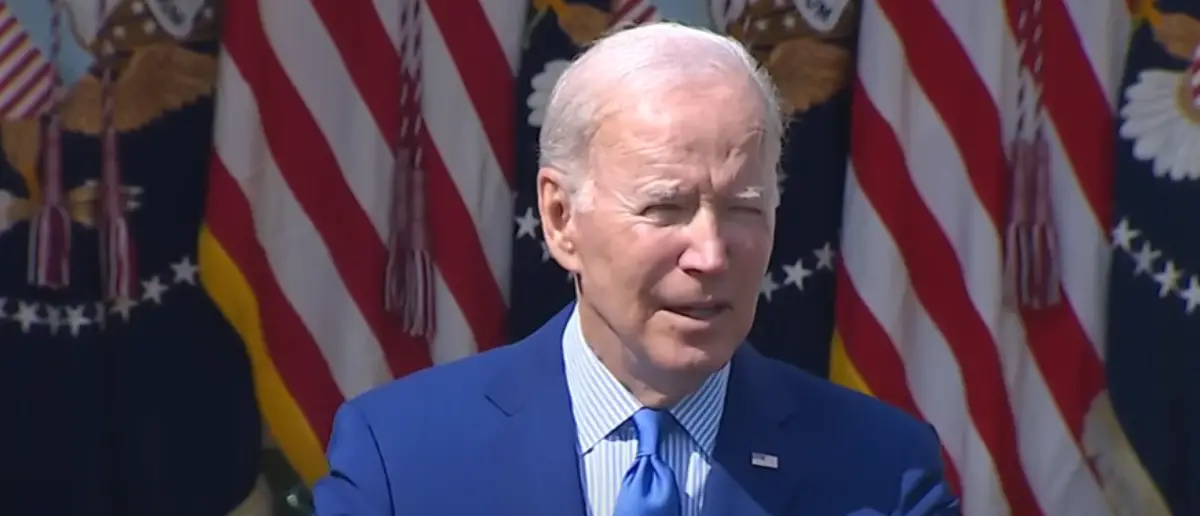 Biden is the oldest sitting president to ever serve. It's led many to question whether he's mentally and physically capable to lead.
And Joe Biden went blue in the face when he got these test results.
The Democrats know that Joe Biden's reign as president is close to over.
Whether by primary challengers, the Republican candidate, or his own health, he isn't long for the political world.
And now one poll is showing just how bad things are for him.
FiveThirtyEight published a fresh study on President Biden's popularity ahead of the 2024 election on Wednesday.
The left-wing publication conceded that Biden had a "enthusiasm problem," and that his support was "slipping" among minorities.
While the president has lost favor with most categories, Hispanics have seen the largest drop in support.
According to FiveThirtyEight, Biden's black popularity dropped from more than 80% in April 2021 to just over 70% in April 2023, a 10% reduction.
Similarly, his support among white voters fell from just under 50% to roughly 38% during the same time period.
The disparity was especially pronounced among Hispanics. In April 2021, almost 65 percent backed the president; two years later, that figure had dropped to little over 40 percent, a 25-point drop.
In accordance with recent polls, many voters who identify as members of the aforementioned minority groups are less inclined to support Biden in the next election than Democrats overall.
According to a YouGov/Economist poll, slightly under half of black voters and 37% of Hispanics want him to run for a second term, compared to 54% of Democrats overall.
Republicans, on the other hand, have managed to maintain their increasing support from black and Hispanic voters, with little change between Trump's final months in office and now.
This prompted FiveThirtyEight to warn that if Biden is nominated, some minorities may vote for a Republican or abstain from voting altogether.
With no solution to his "enthusiasm problem" in sight, questions have been raised about what the president can do to entice people back to the polls.
"Whatever happens," FiveThirtyEight wrote, "it's clear that the Biden campaign will need to actively engage with Black and Hispanic voters if the president wants to maintain the Democratic Party's diverse coalition in 2024."
But this is all assuming there will be a Biden campaign in 2024.
It's very plausible that his health or Democrat primary challengers could send him packing.
Stay tuned to DC Daily Journal.