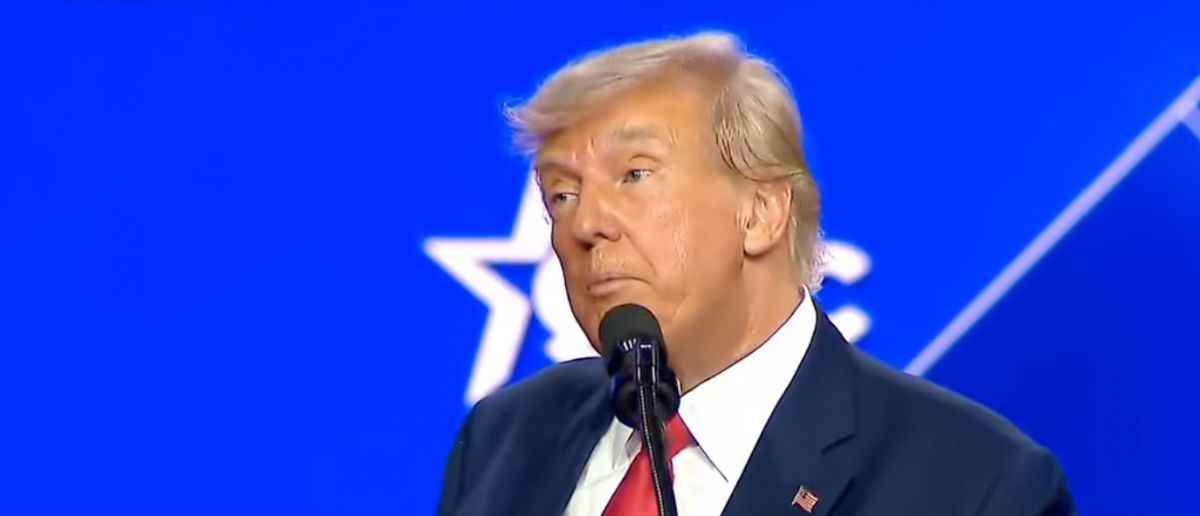 Donald Trump is doing everything to get back into the White House. But his campaign was just derailed.
Because a jury reached shocking verdict in this Trump case.
The Democrats and their pals have been trying to get Trump on charges for years now.
Whether it was accusing him of colluding with Russia or arguing that he incited violence in Charlottesville, they're throwing everything at the wall.
Now, they feel like they finally have him.
A verdict has been made by the Manhattan jury hearing evidence in E. Jean Carroll's federal lawsuit accusing former President Donald Trump of raping her decades ago.
A federal jury held the former president responsible for sexual abuse and defamation, and sentenced him to pay more than $5 million in damages, in Carroll's case alleging him of raping her in a Bergdorf Goodman fitting room decades ago.
The nine-member panel — three women and six men — reached the verdict Tuesday after three hours of debate, which began Tuesday after an eight-day trial in federal court in Manhattan.
The jury was entrusted with assessing whether the 45th president is liable for battery in the "Ask E. Jean" advice columnist's case, which accuses him of raping her in a Bergdorf Goodman fitting room in 1996.
They also needed to assess if Trump, 76, defamed Carroll when he publicly disputed her charges, claimed he had never met her, and accused her of fabricating the story for political purposes and to boost book sales.
If the jury finds Trump guilty, it has the authority to give Carroll, 79, whatever compensatory and punitive damages it deems appropriate.
Trump did not appear in court and did not testify.
However, jurors viewed excerpts from his video deposition in which he called Carroll's claim "the most ridiculous, disgusting story."
Carroll introduced 10 witnesses throughout the trial, including two additional Trump accusers and two acquaintances to whom she said she confided shortly after the alleged attack.
Carroll also spoke for three days, recalling the claimed attack and detailing the emotional consequences in her personal life, as well as the damage Trump's denials did to her journalistic career.
Trump did not offer any witnesses or evidence to the jury.
During closing arguments Monday, Carroll's lawyer Roberta Kaplan painted Trump as a habitual liar and blasted him for the fact that "He didn't even bother to show up here in person."
In his closing arguments, Trump lawyer Joe Tacopina said that Carroll's charges were a "work of fiction," and that she wanted jurors to "hate" Trump "enough to ignore the facts."
Of course, we should expect the jury to throw the book at him, especially since this isn't criminal court.
They'll just hand down verdicts in civil court to destroy his character to the public.
Stay tuned to DC Daily Journal.