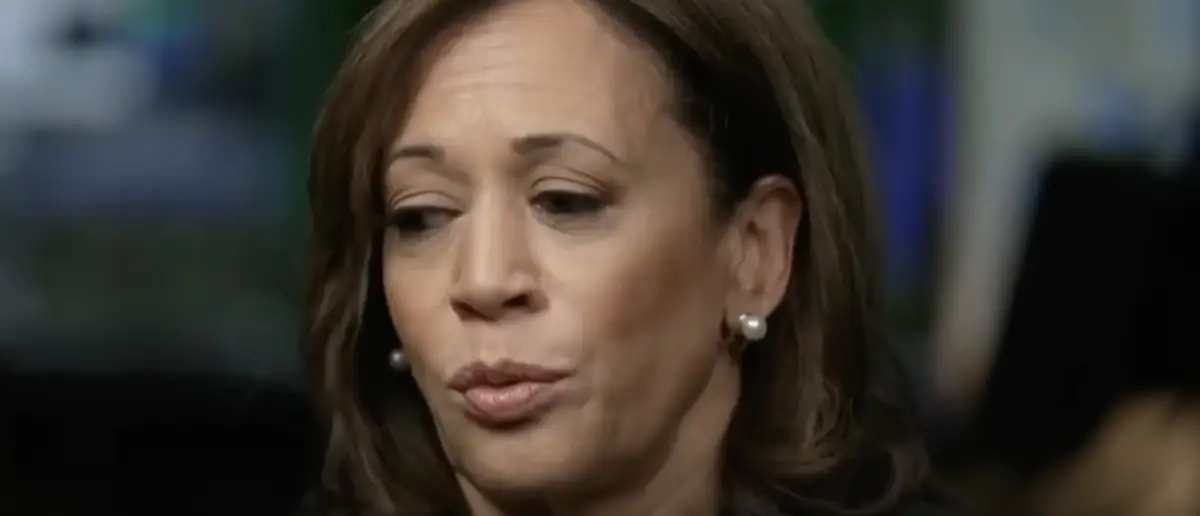 Harris and Biden are driving a runaway train. It's only get worse with every passing day.
And Kamala Harris was just hit with life changing news.
One of Vice President Harris' only lines of attack is to make rambling speeches or interviews attacking conservatives for their views and accomplishments.
Why? Because the Biden administration has no accomplishments of their own to speak of.
But one Republican isn't going to let her slander go without an answer.
Gov. Ron DeSantis (R-FL) invited Vice President Kamala Harris to Florida to meet with one of the educators who helped develop the state's black history standards.
The offer from DeSantis comes more than a week after Harris slammed the standards for a comment about slavery.
The sentence in question stated that teachers should highlight in their teachings how "slaves developed skills which, in some instances, could be applied for their personal benefit."
The standards, according to Harris, teach that slaves benefited from enslavement, while curriculum supporters argue that the passage is about how slaves endured through the awful conditions of slavery and developed skills despite, not because of, their treatment.
"Over the past several weeks, the Biden administration has repeatedly disparaged our state and misinformed Americans about our education system. Our state pushed forward nation-leading stand-alone African American history standards — one of the only states in the nation to require this level of learning about such an important subject," DeSantis wrote in the letter.
"It's past time to set the record straight."@GovRonDeSantis is inviting @VP to Florida to discuss our new African American history standards with him and Dr. Allen.

Read Governor DeSantis' letter below: pic.twitter.com/o2W69iJ5il

— Jeremy Redfern (@JeremyRedfernFL) August 1, 2023
"One would think the White House would applaud such boldness in teaching the unique and important story of African American history. But you have instead attempted to score cheap political points and label Florida parents 'extremists.' It's past time to set the record straight," he continued.
The governor went on to declare that he is "unafraid to have an open and honest dialogue about the issues" and that the vice president is welcome to travel to Tallahassee, where he would invite Dr. William Allen, one of the curriculum's partners, to participate in the discussion.
He also stated that Harris is free to invite whoever she wants, including American Federation of Teachers President Randi Weingarten.
"I am prepared to meet as early as Wednesday of this week, but of course want to be deferential to your busy schedule should you already have a trip to the southern border planned for that day. Please let me know as soon as possible," DeSantis said.
"What an example we could set for the nation — a serious conversation on the substance of an important issue! I hope you're feeling up to it," he finished.
Harris is slated to speak at the 20th Women's Missionary Society of the African Methodist Episcopal Church Quadrennial Convention in Orlando, Florida, on Tuesday.
Last month, the vice president traveled to Jacksonville on short notice to deliver a speech on black history standards, and she chastised officials for disrespecting "us in an attempt to gaslight us."
Do you honestly think she'll take DeSantis up on his offer?
Stay tuned to the DC Daily Journal.