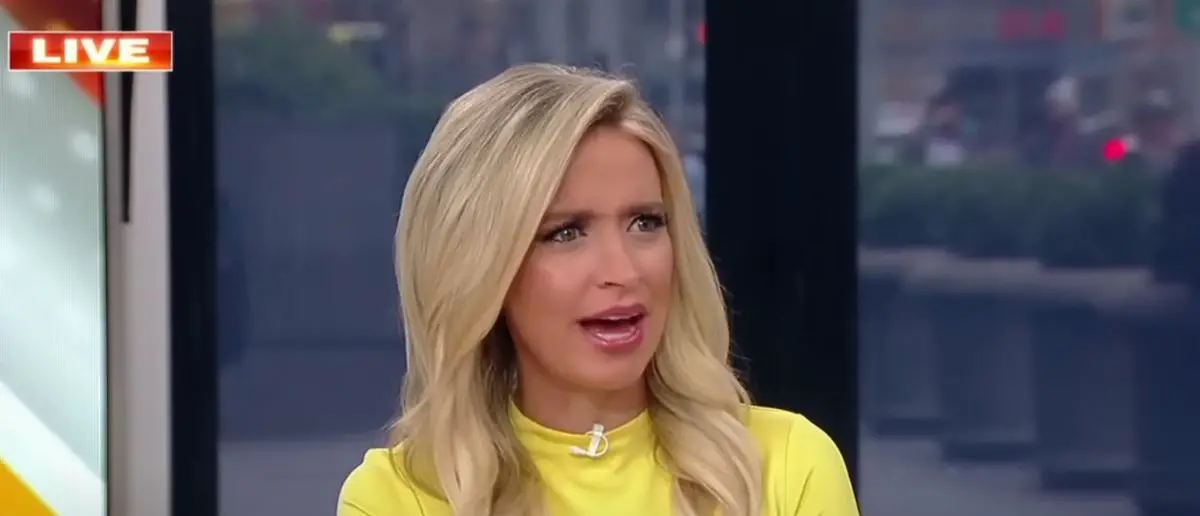 Former Trump Press Secretary Kayleigh McEnany has long been an enemy of the Left. But now she's turning on her former boss.
But Kayleigh McEnany just slapped Trump with a jaw-dropping accusation.
The first GOP debate of the year is just hours away, and many conservatives are waiting with bated breath.
Who will come out on top? Will the field be shaken up and some winners turn into losers?
These are the types of questions that people are asking.
Unfortunately, one question — whether Donald Trump will join Republicans on stage – is already answered.
Trump confirmed Sunday that he will not attend the Wednesday debate and floated the possibility that he will skip future ones as well, pointing to his comfortable lead in the polls.
Knowing this, some on the right have voiced their concerns with Trump forging his own path and leaving the normal primary process to the rest.
And one of those people is his former ally in the White House, Kayleigh McEnany.
Kayleigh McEnany, who served as the press secretary in the White House under Donald Trump, said on Monday that she believes her former employer is providing President Biden with an excuse not to confront him after Trump announced that he would not be attending the first debate of the GOP primary on Wednesday.
"The indication is former President Trump will not be here," McEnany said on Fox News's "Outnumbered."
"And the takeaway from that is this is a huge political miscalculation, I would say, for him for two reasons: You give others the opportunity to shine. You give others two hours to throw lobs at you."
"And I know former President Trump can dance across that debate stage, can defend himself — but you're not there to do it yourself," she added.
WATCH: Former Trump White House Press Secretary Kayleigh McEnany says that Donald Trump refusing to attend the first Republican debate is a "huge political miscalculation" on his part.

Do you agree with her? YES or NOpic.twitter.com/jpV3L4Kpr5

— Proud Elephant 🇺🇸🦅 (@ProudElephantUS) August 22, 2023
McEnany cited an article from Politico that was published in February, which claimed that Biden's team had seen that Republicans are hesitant to collaborate with the Commission on Presidential Debates. McEnany cited this article as evidence.
According to what was stated in the paper, this would lead to "lessening the chances, and risk, of a head-to-head debate."
"So Biden can say, 'I'm going to use the Trump precedent here; I'm not showing up; my internal polls show me — show I'm up,'" she said.
In the first primary debate for the Republican nomination for president in 2024, contenders are scheduled to take the stage on Wednesday night.
At least eight of the candidates running for the Republican nomination for president, including Donald Trump, have met the conditions set forth by polling and donors in order to participate in the first debate.
Stay tuned to the DC Daily Journal.