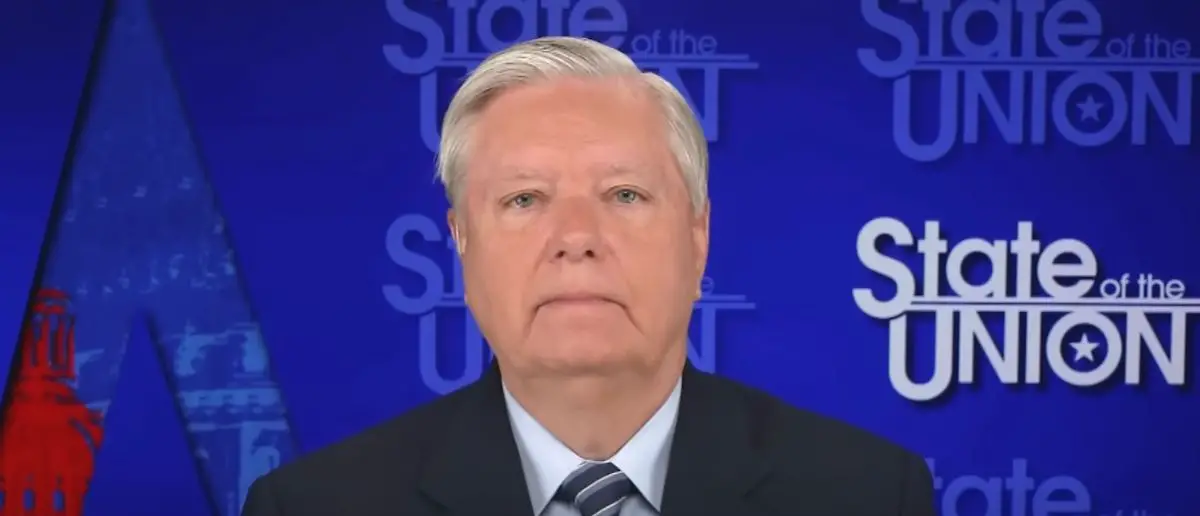 Senator Lindsey Graham is controversial as a fence-sitter who sides with liberals from time to time. Now his day of reckoning has finally come.
And Lindsey Graham was slapped with a shocking surprise by Donald Trump.
Donald Trump is hot on the campaign trail hoping to reclaim the White House from the grip of Joe Biden.
Recently, Trump flexed his ability to rouse voters with a massive rally in South Carolina.
According to Pickens police chief Randal Beach, the leading Republican presidential contender barnstormed in Pickens, a town of around 3,400 people, on Saturday, speaking to more than 50,000 people who congregated at the downtown venue and lined the surrounding streets.
Beach told The Associated Press on Sunday that authorities were unable to establish the precise number, but he guessed that "somewhere between 50-55,000" people attended the demonstration.
South Carolina's presidential primary is the first in the South, making it popular for Republican candidates, many of whom have already staged events there.
None of the other candidates in the race, however, gathered the same attention as Trump, who continues to lead polling for 2024.
But the main clip that stole the show was the crowd's reaction to Senator Lindsey Graham.
Graham was met with long boos from the audience as he took the stage at a rally held by former President Donald Trump in his home state of South Carolina on Saturday.
"Thanks a bunch," the South Carolina senator could be heard saying before appearing to recognize the booing when he said, "well, do you want to find something in common?"
The boos continued unabated as he attempted to grab the attention of the audience.
"Let me tell you how to win an election, folks," Graham urged Trump supporters in Pickens, South Carolina.
"You get people together that don't agree all of the time to agree on the most important things."
"My hope is we can bring this party together 'cause he's gonna be our nominee," Graham proclaimed as many viewers were still booing him.
"He will be the nominee of the Republican Party, and let me tell you what's at stake. If they win in 2024, they're gonna pack the Supreme Court. So we need to get off our butts and make sure Donald Trump wins. If they win in 2024… Puerto Rico and D.C. will be states. Four Democrats for the rest of our lifetime. They'll abolish the electoral college, they will turn this nation upside down."
As he was getting off the stage, Graham declared that he remains committed to helping Trump win, concluding, "God bless you all. God bless President Trump. God bless America."
Even after those remarks, followers of the former President continued to mock the South Carolina senator.
Following Graham's brief speech, former President Trump recognized the audience's displeasure, stating, "I know, it's half-and-half. But when I need some of those liberal votes, he's always there to help me get 'em, okay?"
"We got some pretty liberal people, but he's good," Trump said on Graham. "We know the good ones. We know the bad ones, too."
Stay tuned to the DC Daily Journal.