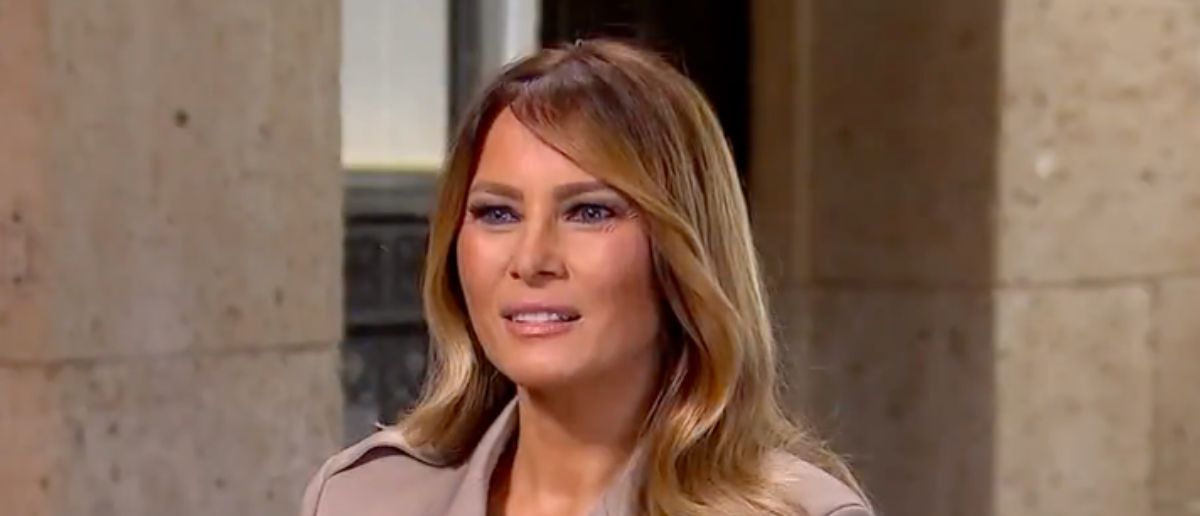 Former First Lady Melania Trump is usually quiet. So when she speaks up, it's important.
And now Melania Trump has finally weighed in on the Trump indictments, and it's simply shocking.
No doubt, former President Donald Trump is the most outspoken member of the Trump family. He always has been and always will be, especially as he seeks a second term in the White House as President of the United States.
A few other Trump family members, like Trump Jr. and Lara Trump have also been unafraid to speak their minds, especially during media appearances on Fox News, CNN, Newsmax or any other outlet. They follow in Donald Trump's footsteps.
But not everyone in the Trump family is outspoken. In fact, the former First Lady Melania can be as quiet as a mouse compared to everyone else.
Melania hasn't said much at all about the legal troubles that face her husband in the form of multiple indictments and dozens of charges that may or may not carry the possibility of prison time for the former President.
Some of the Leftist talking heads in the liberal Big Media outlets are trying to suggest that Melania may be secretly hoping that her husband is convicted and thrown in prison for the charges he faces.
That ridiculous suggestion can be put to rest now, though. Especially after what Melania has said most recently about Trump's indictments.
Reports indicate that a family friend and source has shared with the media that Melania Trump is actually taking the whole indictment fiasco quite well. They say that she is effectively taking it day-by-day and continues to stand by Donald Trump.
People magazine detailed what the family source told them, specifically that Melania wasn't "surprised" by the fact that they made her husband take a mugshot.
People reports:
"Melania knows who her husband is, and while she deplores the indictments as much as her husband, she wouldn't be surprised by his mug shot or make comments about it," a Trump family source tells PEOPLE.
The article also indicates how Melania Trump simply doesn't have the time to be involved in the legal battles that her husband is facing, as she has her own responsibilities to tend to every single day.
She is still a busy mother who takes care of her family primarily, and everything else comes second for her.
People magazine also reports:
"Melania is busy with her son and family and she pays only so much attention to these issues which captivate the media," a social source tells PEOPLE.
Another source reminded People magazine that Melania is a mom of a child who is still a minor, so that's important to keep in mind about the Trump family.
Everyone wants to talk about the now infamous Donald Trump mugshot picture, but Melania Trump to some extent has to protect her son Barron from the nasty reality of the political scene right now.
Most certainly Barron's friends want to talk about the mugshot as well, so this is a difficult time for the Trump family, no doubt. But based on everything we're hearing, this idea that Melania Trump isn't supportive of her husband is unfounded and simply untrue.
Stay tuned to the DC Daily Journal.