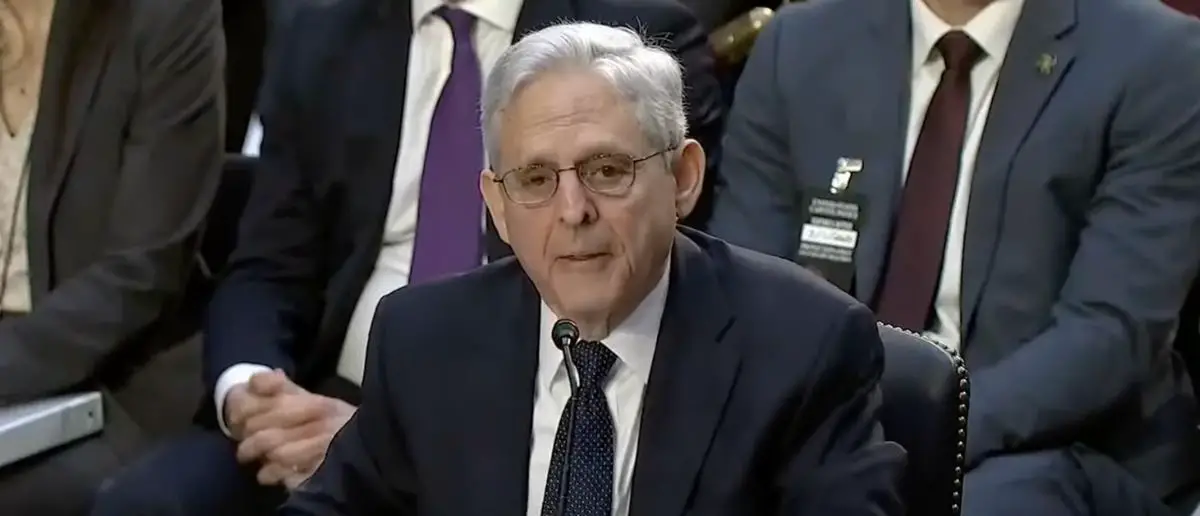 The DOJ is supposed to investigate Biden without bias. Don't hold your breath on that one.
And Merrick Garland's outrageous backroom deal with the Bidens was uncovered.
Joe Biden and his son Hunter have been under investigation for years now, with no end in sight.
The alleged crimes span decades and implicate President Biden in a massive bribery scheme that involves selling American political influence to foreign governments.
Meanwhile, the media is most concerned with whether Donald Trump brought home a few documents from his time as president.
The two-tiered justice system has become all too laughable for the average American. They expect Democrats to get only a slap on the wrist.
And while many conservatives applauded the seemingly tough move of elevating the investigation of Biden to "Special Counsel" status, one man is saying this is all a ploy to help the Biden family.
According to investigative writer Peter Schweizer, President Joe Biden and his son Hunter received a "massive favor" when the Department of Justice appointed David Weiss to the position of Special Counsel.
The appointment of Delaware U.S. Attorney David Weiss as a special counsel by Attorney General Merrick Garland last week to continue his prosecution of Hunter Biden after plea talks fell through opens a new, politically charged chapter in the long-running legal drama as his father, President Biden, campaigns for re-election.
For one thing, it's unclear whether Weiss' appointment is even lawful. "Weiss has been a DOJ employee since 2017," said Schweizer.
"The [special counsel] law says they must come from outside the federal government, outside the Department of Justice… David Weiss does not," he added.
Not only that, but with special counsel designation, Weiss can now obstruct Congress's own inquiry by claiming that evidence must be kept for its own purposes, according to congressional sources.
Weiss' appointment as special counsel, according to Russell Dye, a spokesman for House Republican Judiciary Chairman Jim Jordan of Ohio, is "a new way to whitewash the Biden family's corruption."
Schweizer, who broke the Hunter Biden story wide open in his 2018 book Secret Empires, highlighted on the most recent edition of his podcast, "The Drill Down," that the now-abandoned plea offer was devised by David Weiss's office.
Hunter Biden was offered a guilty plea to two tax offenses and a gun charge with a suspended sentence, as well as a commitment not to prosecute him further. That strategy was rejected by a federal judge.
"Two choices: This is either massive incompetence [by Merrick Garland], or there is some level of design behind this muddle," Schweizer says. "I think this is by design."
Is anyone surprised by this development?
Biden and his family get to run amok in Washington, D.C., doing whatever they want without any repercussions.
As Schweizer's co-host, Eric Eggers quipped, "there are things being pursued here, but justice is apparently not one of them."
Stay tuned to the DC Daily Journal.