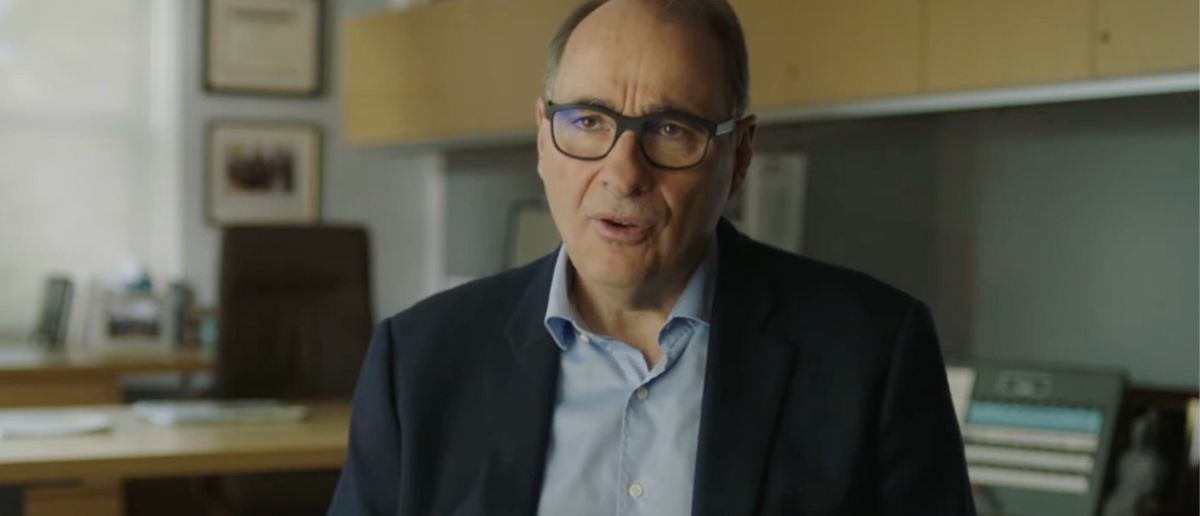 The Democrat Party is stuck between a rock and a hard place. There's no way out.
And now Obama's personal adviser has asked Joe Biden a question that's raised everyone's eyebrows.
Some Democrats' confidence in President Biden's potential to win another term next year seems to have been shaken by devastating new surveys that received a great deal of attention this weekend.
As a result, several prominent political commentators have sounded the alarm, urging the president, who is 80 years old, to withdraw from the 2024 election and hand the reins to the next generation.
In a hypothetical matchup, former President Trump won five of the six important swing states that Biden barely carried in 2020 on his route to becoming president, according to the poll that garnered the most attention, conducted by Siena College and the New York Times.
Democratic strategist David Axelrod, who has been in the game for a while, said on X that the survey will cause "tremors of doubt" among the party, not "bed-wetting," but reasonable fear.
"Only Joe Biden can make this decision," said David Axelrod, former president Barack Obama's senior political strategist, who has made headlines in recent years with high-profile criticisms of Biden. "If he continues to run, he will be the nominee of the Democratic Party. What he needs to decide is whether that is wise; whether it's in HIS best interest or the country's?"
Only @JoeBiden can make this decision. If he continues to run, he will be the nominee of the Democratic Party. What he needs to decide is whether that is wise; whether it's in HIS best interest or the country's?

— David Axelrod (@davidaxelrod) November 5, 2023
The survey results imply that Biden is losing support among traditionally reliable Democratic Party constituencies, including Black and Hispanic voters and younger voters.
The study also implies that an unknown generic Democratic contender would defeat Trump by eight percentage points in the 2024 presidential election, despite the fact that Biden loses to Trump in the survey.
The publication of the survey from Siena College and the New York Times was not a one-off with no context. Over the weekend, CBS News also released a survey showing that Trump would win a hypothetical matchup with Biden in 2024.
The study found that Trump supporters' anxiety and anger at the potential of another runoff between Biden and Trump were high.
When it comes to the Republican nomination for president in 2024, Trump is once again the clear favorite. He watched his advantage extend over his other competitors in the middle of the year as he made history as the first former or incumbent president in American history to be charged for a felony.
Trump's support among Republican voters has only grown in the wake of his four indictments, which include cases in federal court in Washington, D.C., and Fulton County court in Georgia on allegations that he attempted to reverse his 2020 presidential election defeat.
The CBS News poll echoes the findings of several previous polls conducted this year showing that the vast majority of people are reluctant to see a rematch between Biden and Trump.
Drawing attention to the Democrats' unexpected victory in the midterm elections of the previous year and Obama's re-election in 2012 despite pre-election polls indicating defeat for the incumbent, the president's re-election campaign criticized the most recent surveys.
"Predictions more than a year out tend to look a little different a year later," said Biden campaign representative Kevin Munoz.
Not only is Axelrod sounding the alarm among prominent Democratic strategists, but so is everyone else.
James Carville, a veteran Democratic adviser who was instrumental in helping former President Clinton win re-election in 1992, has been sounding the alarm for a while now that Biden may lose to Trump in the upcoming election.
In a recent conversation with The Atlantic, Carville made similar claims, this time claiming that "leading Democrats" had told him to shut up about Biden's 2024 chances.
Stay tuned to the DC Daily Journal for more updates on the 2024 Presidential Election.