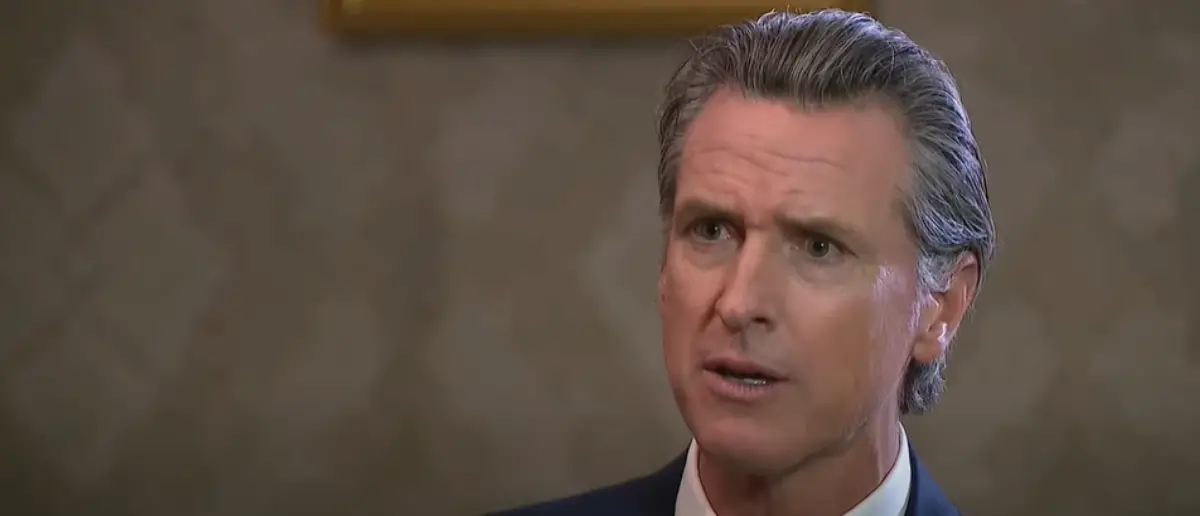 Democrats have a shaky grasp on reality. When they're hit with it, they start foaming at the mouth.
And one Republican made Gavin Newsom go completely off the rails.
California Governor Gavin Newsom's campaign seemed to be upset that Florida Governor Ron DeSantis accepted his debate challenge.
For months, Newsom has worked to enhance his national profile by criticizing the now-Republican presidential nominee, and he has repeatedly pushed Trump to a debate.
In a June Fox News interview with Sean Hannity, Newsom stated that he was "all in" on debate, that he could go for up to three hours, and that he only required "one day's notice with no notes."
During an appearance with Hannity this week, DeSantis accepted the debate challenge. "Let's get it done," urged DeSantis. "Just tell me when and where we'll do it."
According to the proposal Newsom gave to Fox News, the first day he is willing to debate is three months away, contrary to his assertion that he only needed "one day's notice."
Both parties agreed in their different proposals:
Hannity serves as moderator.
The discussion lasts 90 minutes.
There is no assistance from the employees.
Both governors are given equal time to speak.
Governors are not permitted to interrupt one another.
The closing remarks are two minutes long.
Governors' disagreements:
DeSantis recommends that instead of opening remarks, each governor submit a two-minute video that will be played before the event.
Newsom does not want an audience, whereas DeSantis wants to equally split tickets.
The two sides offered different states for the event, with Georgia being the only state they shared.
DeSantis requested earlier debate dates, but also included a late date that corresponded to Newsom's earliest offer.
When they saw DeSantis' debate idea, Newsom's staff, obviously unable to face a live audience, lashed out at him.
"What a joke," said a Newsom spokesperson to POLITICO. "Desantis' counterproposal is littered with crutches to hide his insecurity and ineptitude — swapping opening statements with a hype video, cutting down the time he needs to be on stage, adding cheat notes and a cheering section."
"Ron should be able to stand on his own two feet," he added. "It's no wonder Trump is kicking his a**."
The majority of what Newsom's team claimed was false. DeSantis recommended the same debate length and two-minute closing speeches. DeSantis did not propose allowing spectators to carry in notes, and both sides would be allowed to have equal ticket allocations.
Stay tuned to the DC Daily Journal.