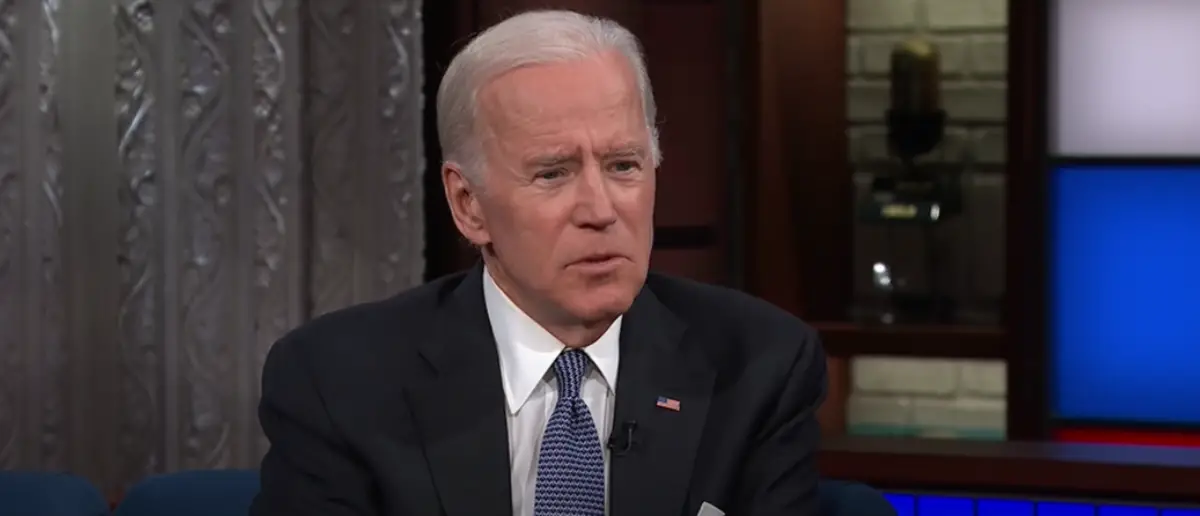 Joe Biden's presidency is going down in flames. His future just got the final nail in the coffin.
And President Biden doesn't want you to watch this stunning video that just released.
There's simply no getting around the fact that the Biden administration has been a total and utter failure in terms of handling the crisis on the southern border as unprecedented levels of illegal immigrants have poured across the border on Joe Biden's watch.
Earlier this year, reports released that showed how almost 6 million illegal immigrants have crossed the southern border during Joe Biden's tenure in the White House so far.
Nearly 6 million illegal immigrants have crossed the border since Biden took office.

— GOP (@GOP) February 16, 2023
No matter how much the radical Democrats want to deny it, the reality is that whenever 6 million illegal immigrants cross the border, it is inevitable that violent crime and drugs are going to make its way into the United States.
Some GOP governors in the south have been taking Joe Biden head on with regards to this issue, specifically Texas Governor Greg Abbott and Florida Governor Ron DeSantis.
Ron DeSantis is one individual that Biden is likely keeping his eye on because DeSantis still has a good shot of being Biden's 2024 opponent.
And DeSantis just released a video that is sure to infuriate Joe Biden because of just how incriminating it is for his Presidency.
The DeSantis campaign dropped a campaign ad that targets Joe Biden for his failing border policies and pointed out how crime and drugs are costing the lives of Americans.
The video points out that almost 10,000 pounds of fentanyl have been seized at the southern border just this year alone.
The campaign ad also notes how "just a tenth of a teaspoon" of fentanyl is enough to be lethal for any American.
Furthermore, the DeSantis campaign alleges that 127 known terrorists have been caught trying to enter the United States illegally just this year alone.
We will secure the border.

We will stop the cartels.

We will build the wall.

We will stop the invasion.

NO EXCUSES. @RonDeSantis will get it done. pic.twitter.com/VUmx1er9o3

— DeSantis War Room 🐊 (@DeSantisWarRoom) June 25, 2023
Ron DeSantis, like millions of Americans all across the country, is tired of seeing politicians talk and talk and talk about "addressing" the southern border while the needle simply isn't moved whatsoever.
There is no excuse anymore. The United States has the ability and the resources to secure the southern border so well that no terrorist would ever dare try to cross it and so that no drug dealer would ever dare cross it either.
Donald Trump and Ron DeSantis are certainly set for a bitter showdown with each other in the Republican primary, but it should not be lost in the midst of that showdown that they both agree on this issue.
Whether it's Donald Trump or Ron DeSantis running against Joe Biden come November 2024, the incumbent President Biden is going to have his hands full.
Polls have shown that a majority of Americans view the economy and border security as the two most important issues that they will be keeping in mind when they go to the ballot box.
Both of those issues are seriously damning for Joe Biden.
Stay tuned to the DC Daily Journal.