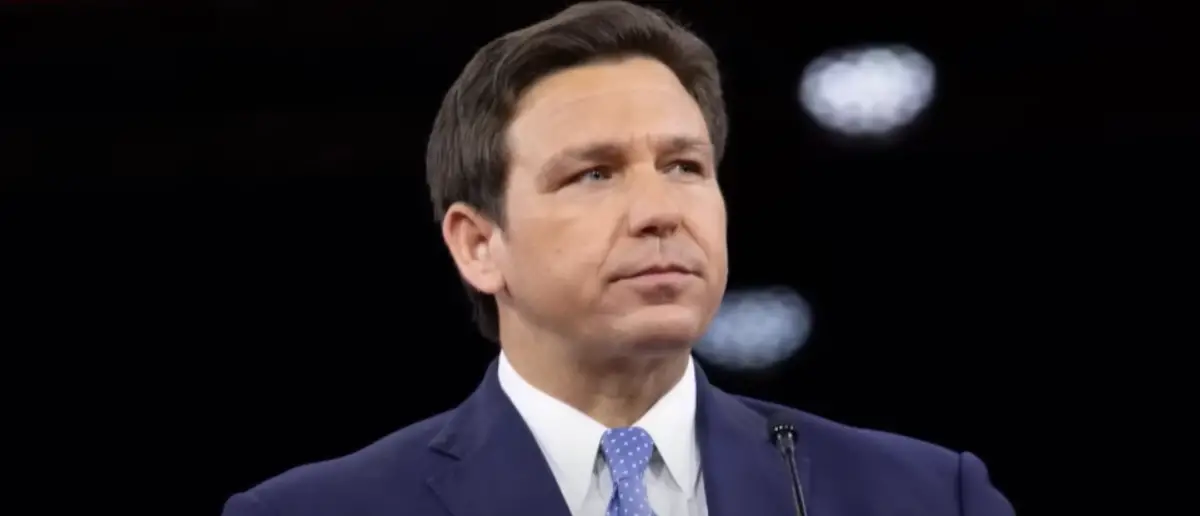 Florida Governor Ron DeSantis is unafraid to take Biden head-on. Now he's taking him to court.
Because Ron DeSantis just slapped Joe Biden with a huge lawsuit.
Republican Florida Governor and 2024 presidential hopeful Ron DeSantis stated on Thursday that he is suing the Department of Education under President Joe Biden for its handling of the accreditation of colleges and universities.
A press release from DeSantis' office claims that the Department of Education "unconstitutionally collaborated with accreditation bodies to try to block the Governor's efforts to bring increased transparency and accountability to public colleges and universities," an allegation that the Biden administration has denied.
Florida Gov. DeSantis sues Biden administration over "unconstitutional" university accreditng system. https://t.co/cU4uVhSxNx

— NBC 6 South Florida (@nbc6) June 22, 2023
DeSantis signed a bill into law last year mandating staggered cycles of accreditation from multiple agencies for schools. In order for institutions to qualify for federal money, they must first undergo an accreditation process.
More than half of Florida's public universities and colleges must now switch accreditors within the next two years to comply with state law.
According to DeSantis, in response to his efforts, the Department of Education issued three "guidance documents" outlining the criteria it will use to decide whether or not an institution has "reasonable cause" to switch accreditors.
"State law requires over half of Florida's public colleges and universities to change accreditors in the next two years. Their ability to do so is substantially burdened, if not entirely prevented, by the Biden administration's abuse of the current accreditation scheme," the press release from DeSantis' office pointed out.
In his words, "Governor DeSantis will not allow Florida's public colleges and universities to be held hostage by accreditors that are unaccountable to the people of Florida."
DeSantis said in a statement on Thursday, "I will not allow Joe Biden's Department of Education to defund America's No. 1 higher education system all because we refuse to bow to unaccountable accreditors who think they should run Florida's public universities."
The White House says that Ron DeSantis is trying to bring his "culture wars" to the college education and accreditation system.
"Governor DeSantis is now bringing his culture wars, like book bans, to the long-standing system that helps ensure students receive a quality college education," White House Assistant Press Secretary Abdullah Hasan told the media.
They did not comment on the merits of the DeSantis administration lawsuit.
According to the Associated Press, legal action was taken this week in federal court in Fort Lauderdale.
According to the Tampa Bay Times, the Southern Association of Colleges and Schools (SACS) is the primary regional accrediting agency in 11 southern states, and Florida's complaint comes after a "tense period" between the two parties. All 12 of the state's public colleges have been accredited by this body up until just last year.
Ron DeSantis is accusing the Biden administration of trying to stifle Florida colleges and universities intentionally and unconstitutionally by using the power of the Department of Education.
Of course, this isn't the first time the Biden administration has been accused of using the federal government's power against his political enemies.
Many have accused the Biden administration of working with the DOJ and the FBI to do everything they can to go after Donald Trump so they could indict him, as they have.
Ron DeSantis, however, isn't going to simply stay on defense. He will take the fight to Joe Biden to defend Florida citizens and the rights of the state government.
Stay tuned to the DC Daily Journal.