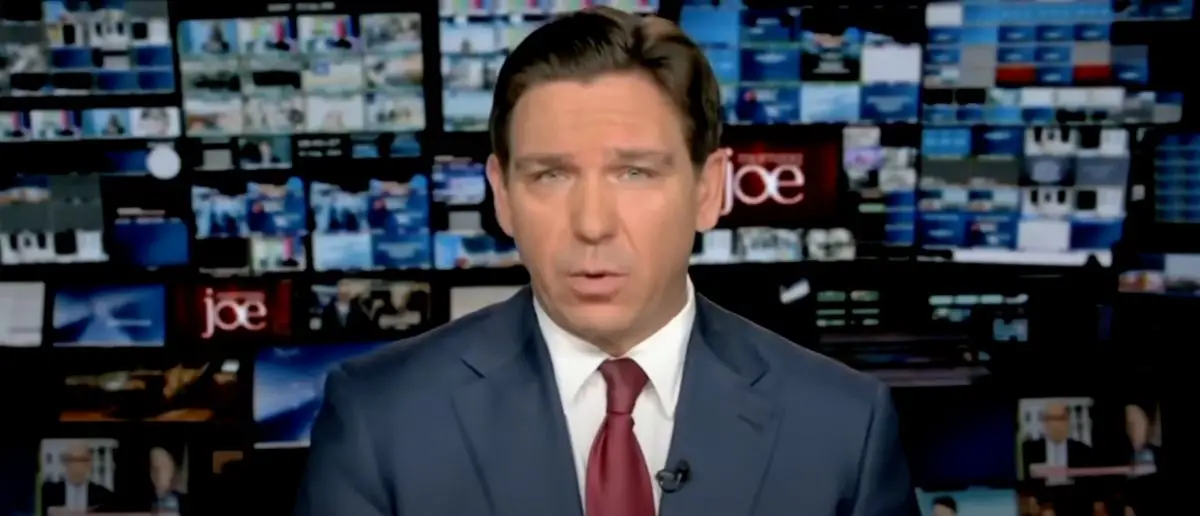 The Florida Governor has had his share of battles in the race for the White House. But no one expected him to say this.
And Ron DeSantis went on Newsmax and now the RNC is in chaos.
In an odd turn of events, many Republicans on social media have been sharing weird videos of Ron DeSantis walking.
They are convinced that DeSantis is strutting around in boots with lifts to make himself appear taller.
For a major Republican candidate, this is all just a sideshow.
People online will make up whatever theories they want to if it means scoring even a few political points for their preferred candidate.
The problem is that we need to be focusing on getting the right person in office.
And, here's the thing, only one person can take that spot. That doesn't mean that we should drag every single Republican who vies for the spot through the dirt.
We have bigger fish to fry, and that's just what DeSantis said.
DeSantis responded to those online who are focusing on his height and the boots he wears, claiming that the United States is dealing with major issues that are more important than their "foot fetishes."
DeSantis made the statements during an interview with Newsmax's Eric Bolling on Thursday night, after some of his opponents had been obsessed with his footwear in previous days.
"There are these gotcha people, these people who just want to sit there and they want to talk about how tall you are, whether you're wearing boots with heel extenders inside," Bolling said.
"I mean, Governor, the southern border is a disaster, terrorists are coming across the border. We got two wars that we're kind of funding, and they want to talk about how tall you are. Respond please."
"Look Eric, this is no time for foot fetishes," DeSantis said.
"We've got serious problems as a country. We've got war in the Middle East, we've got terrorists coming across our own southern border, we have an American dream that's out of reach for millions of Americans because of the Bidenflation and the high energy prices. We've got schools that are indoctrinating kids and not educating kids, and we've got cities that are being overrun by crime."
"I know people want to try to divert on to other issues," he continued.
"I know Donald Trump and a lot of his people have been focusing on things like footwear. I'll tell you this, if Donald Trump can summon the balls to show up to the debate, I'll wear a boot on my head."
He stated that "substance" was more essential, and that the American people deserved to see which candidate was most suited to lead the country forward.
"And the question is: Are you able to fight for them? Which we have done in Florida. Are you able to win those fights? We have been able to in Florida," he concluded.
"And are you able to lead to a better tomorrow? We've done that in Florida, and we'll do that for the United States of America."
WATCH: Ron DeSantis tells people who talk about his footwear "this is no time for foot fetishes"pic.twitter.com/KMv2p81UmX

— Florida's Voice (@FLVoiceNews) November 3, 2023
Stay tuned to the DC Daily Journal.