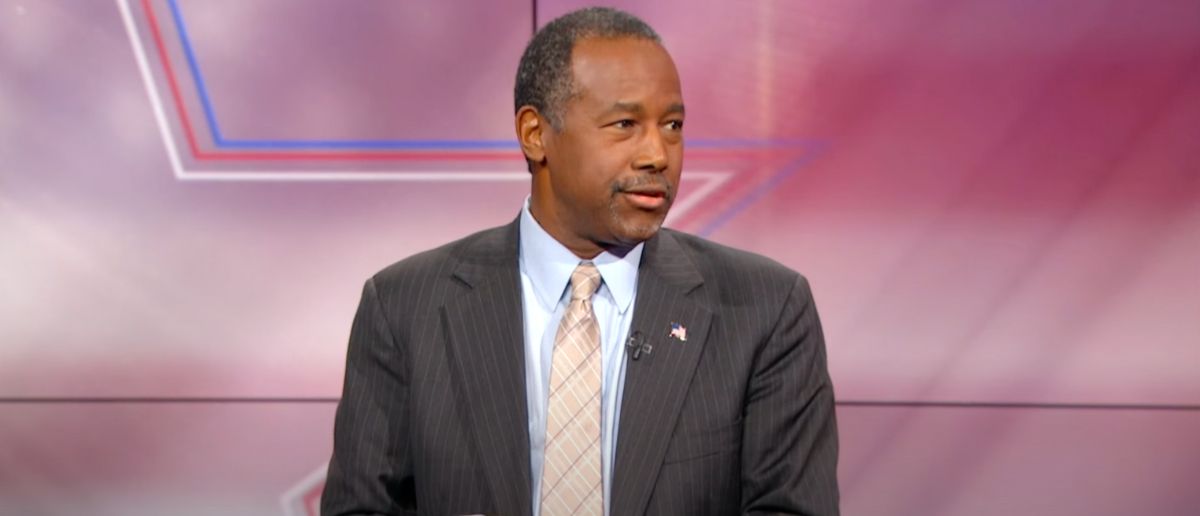 The race for the Republican nomination is heating up. And now we're being hit with curveballs.
And this stunning election twist left the GOP in utter disbelief.
We're only a few short months away from the first Republican caucus in Iowa.
Many conservatives are wondering if anyone will even hold a candle to Trump when it comes down to brass tax.
After months of hype, the contenders against Trump have not been able to snag many of his supporters.
But keep in mind, back in 2016, Ted Cruz won Iowa.
Trump came in a close second, but it wasn't a sweep. Which goes to show that it could be anyone's game when the chips fall.
We should see a boost of support for those challenging Trump as they spend more and more money leading into the primaries.
But Trump is already landing some key endorsements.
During an Iowa rally on Sunday, retired neurosurgeon Dr. Ben Carson endorsed former President Donald Trump's 2024 presidential candidacy.
Carson, who ran for the Republican presidential nomination in 2016 and later served as Secretary of Housing and Urban Development in Trump's administration for nearly four years, gave the GOP frontrunner his "most confident and full endorsement" during a campaign rally in Sioux City, Iowa.
"Benjamin Franklin was asked in 1787 after they finished the Constitutional Convention, 'Sir, what do we have here? A monarchy or a republic?' He said, 'A republic, if you can keep it.' The way we can keep it is we can put Donald J. Trump back in office," Carson told the crowd.
The former Republican candidate slammed the Biden administration's border policies, telling the gathering that the U.S. has a secure border under Trump.
Carson believes terrorists have crossed the border during Biden's three years in office, calling it "terrorist malpractice" if they weren't already plotting something.
He also praised Trump's record on energy, free speech protection, and decreased consumer goods and gasoline prices during his presidency.
During his 2016 presidential campaign, Carson discovered that while most Americans had "common sense," they didn't necessarily have the "courage" to declare what they believed.
"But one man had the courage to take on the political establishment and give the people a voice in Washington, with no concern about what it would cost him," Carson said.
"Donald Trump lost millions if not billions of dollars. And he's been attacked constantly and demonized, and yet, he's still there. They haven't gotten rid of him. They're trying to do everything in their power to get rid of him. Because he's the biggest threat to the administrative state and to the swamp — I don't call it a swamp, I call it a cesspool."
Trump said it was a "great honor" to earn Carson's endorsement on Truth Social. According to the Associated Press, the former president told the gathering that he was convinced he would win Iowa because of his programs that he claimed aided farmers.
According to RealClearPolitics, Trump has a 48.8% polling average in Iowa, far ahead of Florida Governor Ron DeSantis' 17.3% and former UN Ambassador Nikki Haley's 11.5%. Trump also leads in the national GOP primary poll average.
Stay tuned to the DC Daily Journal.