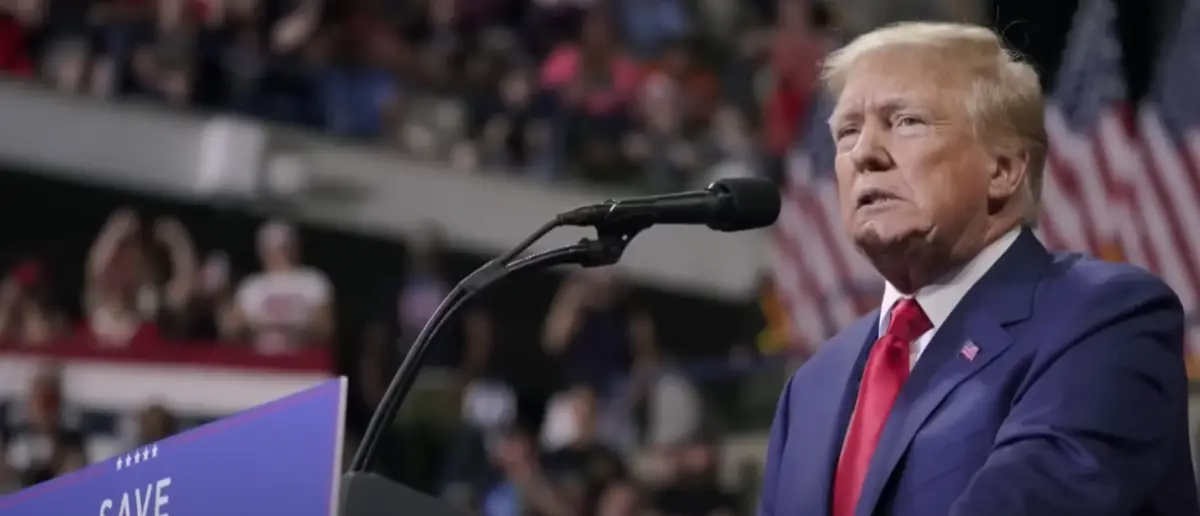 Former President Trump is on the warpath to retake the White House. But he may never get the chance.
Because this stunning report has horrifying consequences for Donald Trump.
Donald Trump is far and away the highest polling Republican candidate in the race for president so far.
Others like Larry Elder or Nikki Haley are just drops in the bucket compared to the former presidential powerhouse.
But one man seems to bother Trump – Florida Governor Ron DeSantis.
DeSantis has transformed Florida from a "purple" battleground state to a solidly conservative state.
And after winning reelection for governor by a whopping 1.5 million votes (nearly a 20% margin), many on the right are egging him on to run.
So far, DeSantis has played his cards close to the chest, with Donald Trump lobbing pot shots to discourage him from running.
But that's all about to change.
According to NBC News, Republican Florida Gov. Ron DeSantis is likely to take more moves toward beginning a presidential bid in 2024 next month.
The story cites four anonymous Republican insiders who are acquainted with discussions about DeSantis' plans to create a presidential exploratory committee before launching his campaign officially.
Each of the operatives told NBC that a mid-May launch of the committee was the goal, but that a number of his fans wanted him to declare his candidacy by May 11 to compete with former President Donald Trump for the Republican nomination.
Others close to the governor, according to the newspaper, have argued that such an early date would be premature.
DeSantis has long considered running for president, but has remained tight-lipped about whether he will enter the race in 2024. Polls routinely show him as Trump's runner-up, while many Republicans feel he is the best alternative to the former president, whom they believe is not the man to defeat Biden.
In addition to Trump, there are five other Republican candidates vying for the nomination: businessman Vivek Ramaswamy, former UN Ambassador Nikki Haley, former Arkansas Gov. Asa Hutchinson, businessman Perry Johnson, and former California gubernatorial candidate Larry Elder.
Sen. Tim Scott, R-S.C., announced earlier this month the formation of his exploratory committee, and a number of other Republicans are allegedly exploring a run. Former Vice President Mike Pence, New Hampshire Governor Chris Sununu, South Dakota Governor Christie Noem, former New Jersey Governor Chris Christie, and Miami Mayor Francis Suarez are among them.
President Biden announced his intention to run for re-election earlier this week, but he is being challenged for the Democratic nomination by environmental lawyer Robert F. Kennedy Jr. and self-help author and spiritual guru Marianne Williamson.
Fox News Digital reached out to DeSantis' team for confirmation, but did not receive an immediate response.
If true, this throws a major wrench in the machine for Donald Trump.
And it may be why he's threatened to skip the Republican Presidential Primary debates.
Stay tuned to DC Daily Journal.