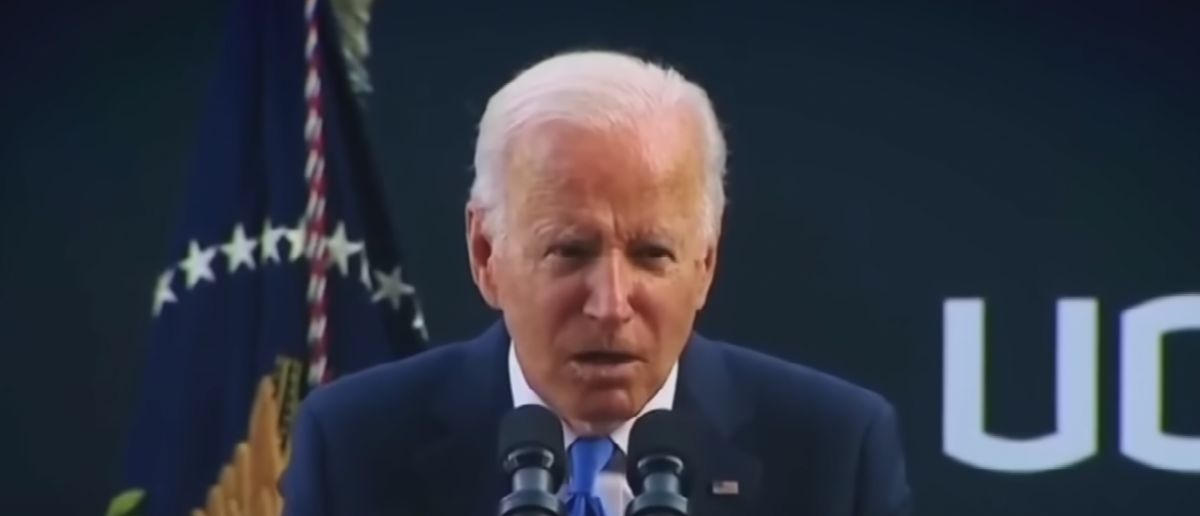 The Biden family has a major problem on their hands. Because Americans are finally learning about their history.
And now the appalling truth about Joe Biden's brother has been revealed.
Over the past few months, Republicans in the U.S. House have been extremely busy investigating members of the Biden family for a number of crimes that they are alleging against them.
One of the most substantial findings coming from the Republicans in the House is that the Biden family may have abused Joe Biden's position as Vice President to Barack Obama to influence, peddle, and enrich themselves.
Many are saying that this is evident in the fact that the Biden family has been paid millions in business deals that appear connected to Joe Biden's ability to pull strings during his time as Vice President.
Much of this is still murky and there's still a ton of investigating that needs to be conducted.
But there's also a lot from the Biden past that the American people may not know that has been shared in a stunning new report from the Washington Examiner.
Sarah Bedford of the Washington Examiner published an investigative piece that highlights how the Biden family crimes aren't seemingly limited to just father and son, Joe and Hunter Biden.
No, even Joe Biden's brother has been intimately involved in these business dealings and influence peddling that go back not just a few years, but decades. All the way back to the 1970s.
The reason that this is so important, according to Sarah Bedford is that this demonstrates that Hunter Biden's abuse of his father's political power is not a rogue family member situation.
Sarah Bedford points out that there's substantial evidence, according to a 1977 article, that James Biden had Joe Biden use his position as a sitting U.S. Senator to get James out of a financial bind after his brother's nightclub failed.
Sarah writes for the Washington Examiner:
Joe Biden, then a member of the Senate Banking Committee, intervened on behalf of his brother during at least one business entanglement related to the loans James Biden had received.

As the Delaware bank came calling on James Biden for loan payments related to his unsuccessful nightclub, Joe Biden phoned a banking executive there with a warning, according to a 1977 article in the Wilmington Morning News.
That might sound like small time local influence peddling, but that's not all the Bidens seem guilty of.
Later in the article, Sarah Bedford discusses how the Bidens would decades later take their abuse of power to an international level to benefit themselves, specifically as it relates to deals they were cutting with Chinese companies.
While pursuing the deal with CEFC, which was then run by Chairman Ye Jianming, Hunter Biden issues threats invoking his father's name to get payments from the company and boasted in correspondence with the company that "the Bidens are the best I know at doing exactly what the Chairman wants from this partnership."

CEFC was later accused of bribing foreign governments, and one of its officials, Patrick Ho, was convicted of bribery in the United States in 2018. When Ho was arrested in 2017, his first call was reportedly to James Biden, and Ho later paid Hunter Biden $1 million.
Also, according to a leaked October 2017 email from James Biden to Hunter Biden, James told Hunter that he had just gotten "off the phone with your father" and said that his father would be "meeting with the O." No one knows what the "O" is at this time.
James Biden said to Hunter that these were the "two biggest days of our business life in front of us!"
All this seems to fly in the face of the idea that Joe Biden had nothing to do with the business dealings of other Biden family members like Hunter and James, which is what Joe Biden and his administration continue to claim.
Recently, Republicans in the U.S. House of Representatives have said that they have a lot more information to reveal in due time that they believe will ultimately and finally implicate many Biden family members in serious crimes.
Of course, we'll see how that goes, but it's not looking good for President Joe Biden.
Stay tuned to the DC Daily Journal.