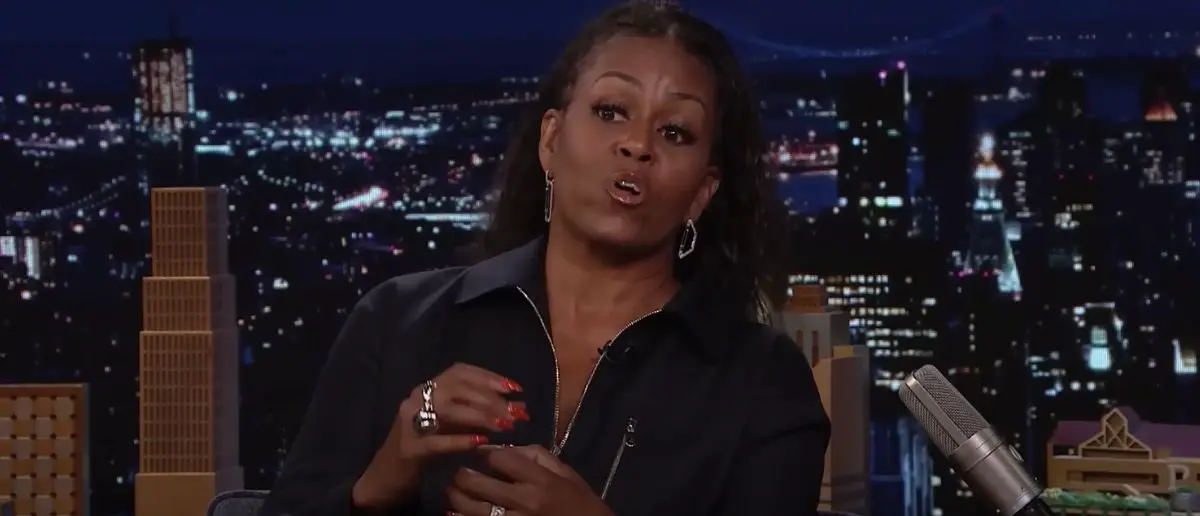 Barack Obama has been out of office for years. But his wife is dominating the news.
Because this shocking truth about Michelle Obama got exposed by a top U.S. Senator.
The rumor mill about Michelle Obama running for President has been running hot for weeks and months now.
Many political insiders and outsiders believe that the Democrats have truly cornered themselves in a bad way with Joe Biden running for President again in 2024 and that they are going to "pull the plug" in his campaign at some point.
It's clear that they don't want to stick with the 80 year old incumbent Democrat who has approval ratings worse than an inner-city McDonald's that takes 40 minutes to get you your food.
But who do they turn to in their time of need? U.S. Senator from Texas, Ted Cruz (R), believes he knows what's going to go down to kick Joe Biden to the curb when the time comes.
Ted Cruz on an episode of his Verdict with Cruz show, recently claimed that Michelle Obama may be swooping in to save the Democrats at the very last second in 2024 and get installed as the President of the United States.
"Here's the scenario that I think is perhaps the most likely and most dangerous," Ted Cruz said on his show earlier this week. Then he dropped the bombshell.
"In August of 2024, the Democrat kingmakers jettison Joe Biden and parachute in Michelle Obama," Ted Cruz shockingly claimed during his podcast.
Furthermore, Ted Cruz pushed the somewhat popular idea that the Obamas are actually in control of the Biden administration like a pupeteer controls a puppet show behind the curtains.
"Barack Obama is already running the Biden administration," the Texas U.S. Senator continued.
"I think he is already the puppet master, behind this Biden White House, I don't think Joe Biden is the decision maker. And so, when I see the media turning on Joe Biden right now, I think the odds of Michelle Obama parachuting in in August of 2024 have risen dramatically."
Dems Bailing on Biden…Who Could Replace Him? Plus RFK Jr. Denied Protection & Ridiculous Trump Gag Order.@benfergusonshow and I discuss on an explosive new episode of Verdict, available wherever you get your podcasts.https://t.co/HEXVEKJjg6 pic.twitter.com/TkRznhoLTr

— Ted Cruz (@tedcruz) September 18, 2023
U.S. Senator Ted Cruz isn't the only one suggesting that Michelle Obama may be the panic button decision for the Democrats in the 2024 Presidential election.
Multiple reports from outlets like The Telegraph have suggested that there are murmurs in Democrat and Leftist circles that they are looking for ways to get Michelle Obama in the race and Joe Biden out of the picture.
This may not be true at all, they're just rumors. That being said, it's understandable why the Democrats want so desparately for Michelle Obama to be a Presidential candidate for them.
The Obamas were for the Left what Donald Trump was for the Right. They drove support from those who were normally politically homeless.
So where Donald Trump right now has a seemingly clear path to beat Joe Biden in the 2024 election unless something dramatically changes, a matchup against Michelle Obama would likely be a much harder race to win.
Michelle Obama has said that she doesn't intend to run at all, but if the odds continue to look worse for Donald Trump and the Democrats during the 2024 election cycle, will that remain the same? Only time will tell.
Stay tuned to the DC Daily Journal.