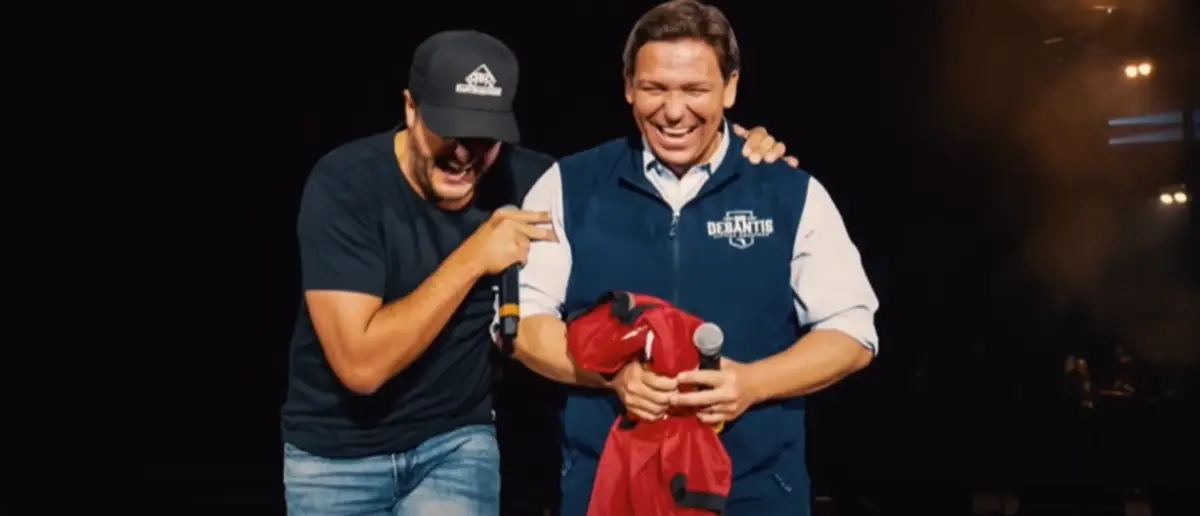 The mainstream media isn't too concerned with the facts. Now they're having to eat their words.
And this reporter asked one question they lived to regret.
Many mainstream media outlets like CNN, MSNBC, NBC are more preoccupied with peddling Leftist lies than reporting the truth.
That's why anytime a Republican gets an interview with them, it turns into a planned-out hit job.
But one Republican wasn't going to take that lying down.
During an interview that aired on Monday, Republican presidential candidate Ron DeSantis attacked a partisan reporter for remarks she made regarding the Democratic Party's stance on abortion.
When questioned by NBC News reporter Dasha Burns if he would veto any federal measure enacting a nationwide ban on abortion, DeSantis stated that he would be a pro-life president and support pro-life policies.
"I would not allow what a lot of the Left wants to do, which is to override pro-life protections throughout the country all the way up really until the moment of birth in some instances, which I think is infanticide," DeSantis said.
Burns pushed back fast, her gaze fixed on her notes.
"I've gotta push back on you on that," Burns interrupted, "because that's a misrepresentation of what's happening. I mean, that 1.3% of abortions happen at 21 weeks [of pregnancy] or higher."
"There's no evidence of Democrats pushing for abortions up until—" she continued.
"But their view is is that all the way up until that, there should not be any legal protections," DeSantis noted.
"There's no indication of Democrats pushing for that," said Burns.
DeSantis pushed back, citing places of the country where Democrats had pursued just that agenda, to which Burns responded by asserting that it was not accurate.
"The Left in this country has moved on from the position that said, 'you know what, we do want to discourage abortion, it's not something that's a good thing,' to now viewing it more as positive good for society and I think most Americans, regardless of how they feel on legal protections, I don't think most Americans think it's a positive good for society."
"It's obviously a tragic circumstance," he added.
WATCH:
"Yeah, they have": @RonDeSantis pushes back on reporter @DashaBurns lying about Democrats' support for unrestricted abortion, names states like California that actually allow it.

This is DeSantis' full answer — which NBC conveniently did not air until now: pic.twitter.com/XCW7tE3yqO

— DeSantis War Room 🐊 (@DeSantisWarRoom) August 7, 2023
How could anyone deny that the Left has shifted immensely in just the past 10 years?
Stay tuned to the DC Daily Journal.