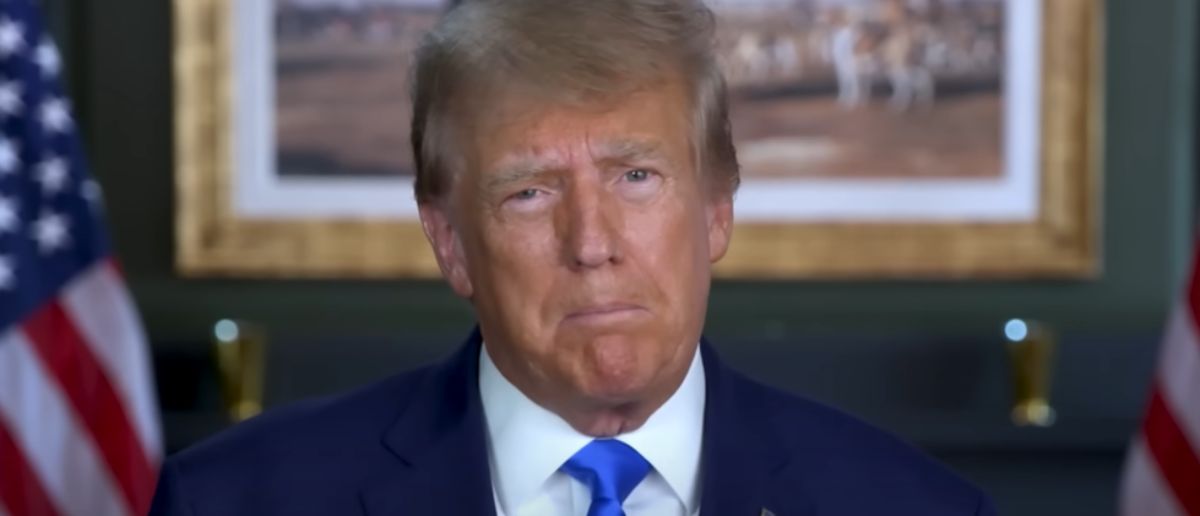 Donald Trump isn't the only one implicated in his latest indictment in Georgia. Even his allies are being dragged into it.
And now a Trump ally has sent an earth-shattering request to a court judge.
On Tuesday, former Trump chief of staff Mark Meadows asked a judge to prevent the state from arresting him while he attempted to transfer his upcoming 2020 election case to federal court.
If Meadows does not turn himself in to the Fulton County Jail by the Friday deadline, his counsel has asked that the case be transferred to federal court immediately, or else that an order be issued prohibiting Fulton County DA Fani Willis from seeking his arrest.
The official has been attempting to transfer his case from the Superior Court in Fulton County, Georgia to the U.S. Northern District Court of Georgia, where he and the other defendants face charges of conspiracy to change the results of the 2020 election.
Attorney representing Meadows John Moran said in court that without assistance from the court, "Mr. Meadows will be denied the protection from arrest that federal law affords former federal officials, and this Court's prompt but orderly consideration of removal will be frustrated."
The indictment's prime mover, Willis, had already denied a request from Meadows' attorney to extend the date for his arrest until Tuesday, when the case was set to be heard in federal court.
In an email that was sent to the court, Willis stated, "I am not granting any extensions." "I gave 2 weeks for people to surrender themselves to the court. Your client is no different than any other criminal defendant in this jurisdiction."
After Willis's inquiry, Meadows was charged with racketeering and attempting to influence a public servant to break the law. The second crime pertained to his participation in a phone call between President Trump and Georgia's secretary of state Brad Raffensperger on January 2, 2021, during which Trump exerted pressure on Raffensperger to "find" enough votes to guarantee Trump's victory in the state.
Meadows's lawyer filed a motion to have the charges dropped in federal court earlier this week.
If the state criminal action is not halted, "Meadows would be irreparably injured," Moran warned.
To quote Moran: "He would be subject to arrest, to the State's pre-trial criminal restrictions, and, ultimately, to risks of criminal sanction."
Trump's bond in the Georgia 2020 election lawsuit was set at $200,000 on Monday. After negotiations with the Fulton County district attorney's office, his attorneys Drew Findling, Marissa Goldberg, and Jennifer Little finalized a plea agreement, which they all signed. Trump's edict forbade the use of his Truth Social platform to intimidate witnesses.
"The Defendant shall perform no act to intimidate any person known to him or her to be a codefendant or witness in this case or to otherwise obstruct the administration of justice," the ruling stated.
Trump is not allowed to threaten any other defendant, victim, community member, or communal property in any way. In addition to private messages, the injunction covers "posts on social media or reposts of posts made by another individual."
On Monday, Willis negotiated a $100,000 bond with one of Trump's 18 co-defendants, John Eastman. CNN also stated that Trump associate Scott Hall was ordered to post a $10,000 bond after being charged with racketeering and loitering in a restricted portion of an elections office in Atlanta after voting systems were compromised in January 2021.
Meadows is using this court filing as a last ditch effort to prevent himself from being subject to what he and Donald Trump believe is an unfair and rigged court trial in Georgia under the purview of DA Willis.
The Georgia indictment is one of four that Donald Trump and company are dealing with, and there's a potential for more according to recent news.
In Arizona, the radical Democrat Governor Katie Hobbs gave hints at the idea that she is thinking of having the Arizona Attorney General look into bringing an indictment charge against Trump that parallels the one from Georgia.
The DC Daily Journal will keep you updated on any updates in the Trump indictment trials.