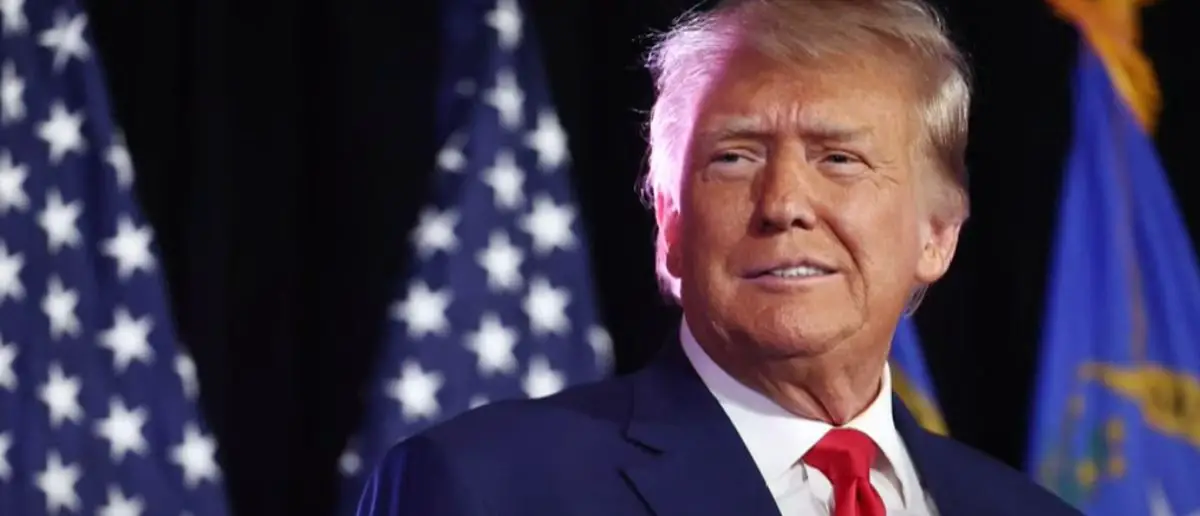 The next Presidential election is shaping up to be a 2020 rematch. But it won't be the same this time around.
Because Trump and Biden have been blindsided by this shocking electoral college news.
The 2020 Presidential election was, no doubt, an odd one by any measure.
That election had record turnouts that no one saw coming and many states came down to the bitter end as Joe Biden just barely "beat" Donald Trump.
While we don't know who will be the 2024 Republican nominee yet, all signs right now point to Donald Trump being the man to step into the figurative ring against Joe Biden once more.
Normally, an incumbent President has a leg up on his challenger because they don't have to spend nearly as much on their campaign to secure their party's nomination. On top of that, Americans have historically opted to give Presidents a second term.
That being said, since 2016, everything has been utter chaos in Washington, D.C.
We've never seen a President lose a second term and then turn right around and challenge the new incumbent President in a rematch. That's exactly what's seemingly going to happen with Donald Trump taking on Joe Biden once more in 2024.
But no one really knows which way this is going to go. Joe Biden's approval ratings are about as bad as they could get and his advancing age is a problem that even his radical voting base are vocal about.
On Donald Trump's end of things, he's facing a trial date for his classified documents indictment that's set for May 2024. That's unlikely to move until after the general election in 2024.
Given all this, you'd be forgiven if you said you truly had no idea which way the chips would fall when the 2024 election season is over. Everything seems to be up for grabs.
The latest Cook Political Report even agrees that the 2024 election is completely up in the air.
The Cook Political Report has Joe Biden just barely ahead of the eventual Republican nominee with 247 "likely" electoral votes while the Republicans have 235 likely electoral votes.
What's significant about that is that both parties are well short of the 270 that they need to win the White House. 56 electoral votes are up in the air according to the latest Cook Political Report.
The report pegs four states as the major battlegrounds where the election could be decided. Those four are Pennsylvania, Wisconsin, Arizona, and Georgia.
Those four total up to 56 electoral votes, enough to install another Republican or Democrat into the White House.
What's so significant about these four states in particular being toss-up states is that we may be closer than ever before to a 269-269 tie based on the way the votes fall.
There can always be surprises, but assume Republicans get their 235 electoral votes they are expected to get. Take on Georgia's 16 votes and then Pennsylvania's 19, and give Joe Biden Wisconsin and Arizona. That would put Trump at 270 and Biden at 268.
All that would need to happen in that scenario to land at a 269-269 tie is for one of the Nebraska electoral college votes to fall away from the Republicans and into the hands of Joe Biden and the Democrats.
Hypotheticals are just hypotheticals, sure. But this should demonstrate just how tight the next Presidential election is shaping up to be and how easy it may be compared to previous elections for a tie to come to reality.
The DC Daily Journal will keep you updated on any 2024 Presidential Election news and major reports.