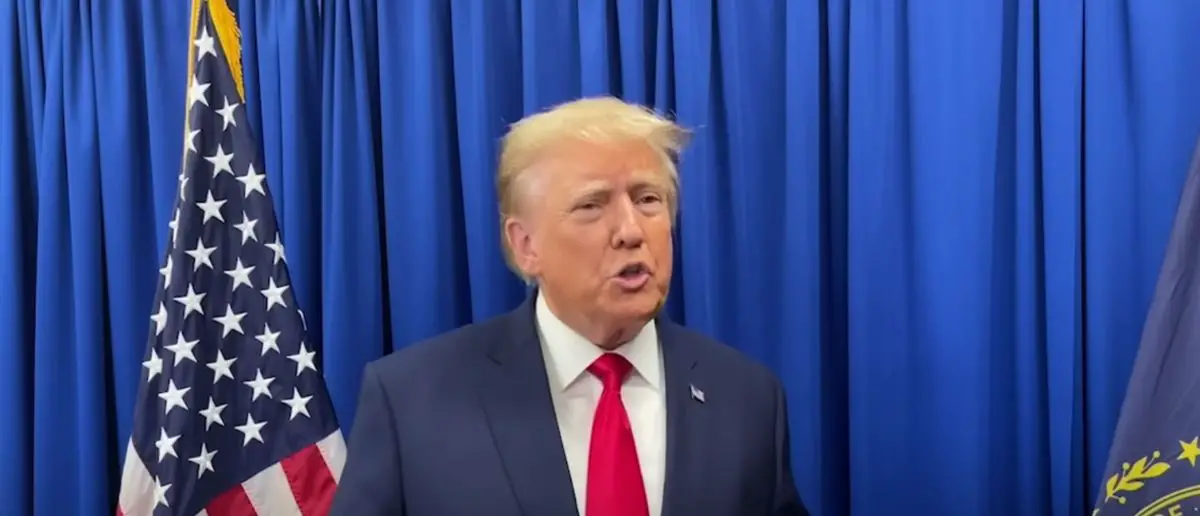 Donald Trump believes he has the 2024 election in the bag. That may not be the case anymore.
Because the Trump campaign has suffered a huge blow in the most unexpected way.
Ever since Donald Trump officially announced his candidacy for President in the 2024 election cycle, he's been the leading candidate.
It makes sense too. Joe Biden is extremely vulnerable with his approval ratings looking like dogwater and the economy buckling under his "leadership."
Donald Trump, on the other hand, has enjoyed a resurgence with the American people as he has been defending himself in the indictment trials that many Americans believe is politically motivated.
But there's a dark horse, and that's Florida Governor Ron DeSantis.
Say what you want about Ron DeSantis, but you can't deny that he's had pretty incredible results in the state of Florida on his watch.
He barely won his race become Governor in 2018, but in his re-election effort he walloped his Democrat opponent Charlie Crist unlike anything we've seen in recent years.
The win was so decisive, it pretty much made Democrats officially give up in trying to fight over the political future of the state of Florida.
Ron DeSantis made it clear in the wake of his win that the Democrat party is now irrelevant down in the Sunshine State, at least for the foreseeable future.
Riding this high, Ron DeSantis announced that he would be jumping into the race for the White House in the 2024 election cycle, running alongside the likes of Donald Trump, Nikki Haley, Tim Scott, and others.
Since then, Donald Trump has been claiming that Ron DeSantis has no shot of winning the Republican primary race. He has cited several polls that show that he's up anywhere from a dozen or so to thirty points over Ron DeSantis.
But a new poll has been released that Donald Trump might want to take very seriously.
A Marquette University Law School poll has shown that DeSantis and Donald Trump are in a dead heat with each other for the Republican primary.
Donald Trump held a razor thin one point lead over Ron DeSantis, coming in at 31% and 30% respectively. In a distant third, Mike Pence captured 6%.
The poll also demonstrates that Ron DeSantis would be likely to outperform Donald Trump in a hypothetical matchup against Joe Biden in the general election come November 2024.
DeSantis and Biden were basically tied with Biden carrying a 2 point lead over Ron DeSantis at 49-47. That's well within the margin of error as well.
Donald Trump, however, lagged behind Joe Biden by nine points, 52-43. That's also well outside the margin of error.
Also noteworthy is that Ron DeSantis was a strong second choice for many of the polled Republican voters. For those considering someone who was not Donald Trump as their first choice, Donald Trump did not do well as a second choice.
That shows overall support for Ron DeSantis to be stronger than Donald Trump as there's plenty of voters who will consider Ron DeSantis but will not consider Donald Trump.
Still, Donald Trump appears to be in the driver's seat so far. If, anything, the lesson we should learn at this point is that polls aren't too accurate this far out.
That's something Donald Trump should know well given his incredible 2016 win over Hillary Clinton that defied the poll odds.
Stay tuned to the DC Daily Journal.