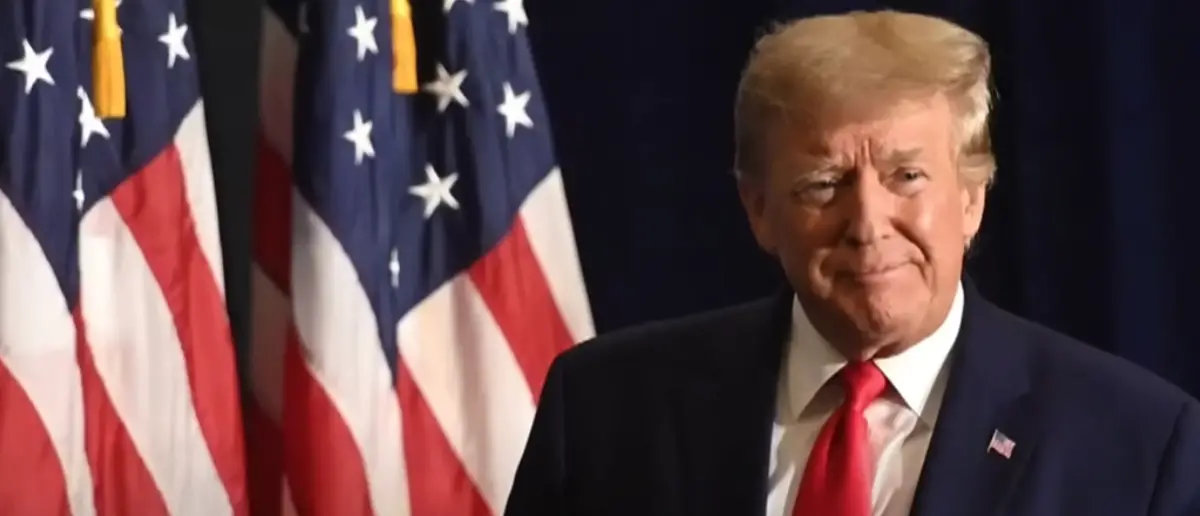 Donald Trump knows he needs to get out of the indictment trials politically alive. He says he has it under control.
And now Trump has a trick up his sleeve to throw off Georgia prosecutors.
Former President Donald Trump was forced earlier this week to surrender himself to the authorities in Georgia and get processed for the upcoming legal battle he faces in the indictment charge over allegations that he tried to overturn the results of the 2020 election.
The photo of his "mugshot" will forever go down in history as one of the most insane moments in American history, and global history in general.
Trump criticized the whole process that he went through, saying that it is designed to make you weary so that you just want to give up.
But Donald Trump isn't doing anything but that. He's in this until the end, which for him is getting a second term in the White House.
In fact, the Trump legal team is getting a new facelift in the form of a new attorney joining in on the fun that has a deep history of battling RICO charges.
The new attorney, Steven Sadow, will be replacing Drew Findling on the Georgia prosecution case and has been brought in specifically for this case as he specializes in "white collar and high-profile defense" according to Sadow's website.
Furthermore, sources familiar with Sadow call him simply the "best criminal defense" in the whole state of Georgia where Donald Trump's trial will take place.
The third attorney on Trump's Georgia team, Jennifer Little, will be staying on board to work closely with Sadow.
Steven Sadow released a statement announcing his joining the Trump legal team and said that he believes Trump is completely innocent of the charges being brought against him.
The statement reads:
I have been retained to represent President Trump in the Fulton County, Georgia case. The president should never have been indicted. He is innocent of all the charges brought against him.
A spokesperson for the Trump team has said that the replacing of Findling in favor of Sadow has nothing to do with the "performance" of Findling, rather that they need to bring in a specialist like Sadow.
But whether or not that's true is unclear.
Findling has most certainly taken an aggressive legal approach ever since he was hired back in August of 2020 and put in charge of the Fulton case.
Those far-fetched legal hail marys did not pan out for Findling and in turn Trump, which could have led Donald Trump to seek for a new legal approach from someone new like Steven Sadow.
It will be interesting to see what approach Sadow has, as some legal experts have been left scratching their heads over the way the Trump legal team has been dealing with this case, specifically with the way they are almost admitting to the crimes but saying it was OK because Trump was President.
A more successful approach to the case might be in the fact that Donald Trump does have First Amendment rights that are guaranteed by the U.S. Constitution for all U.S. citizens, even former U.S. Presidents.
Whether or not former Presidents can be charged for crimes they may have committed during their time in office is another legal question entirely, but one that Trump probably doesn't want to have to address.
Nipping this in the bud before it gets to that is crucial.
The DC Daily Journal will keep you updated on any Donald Trump legal updates.