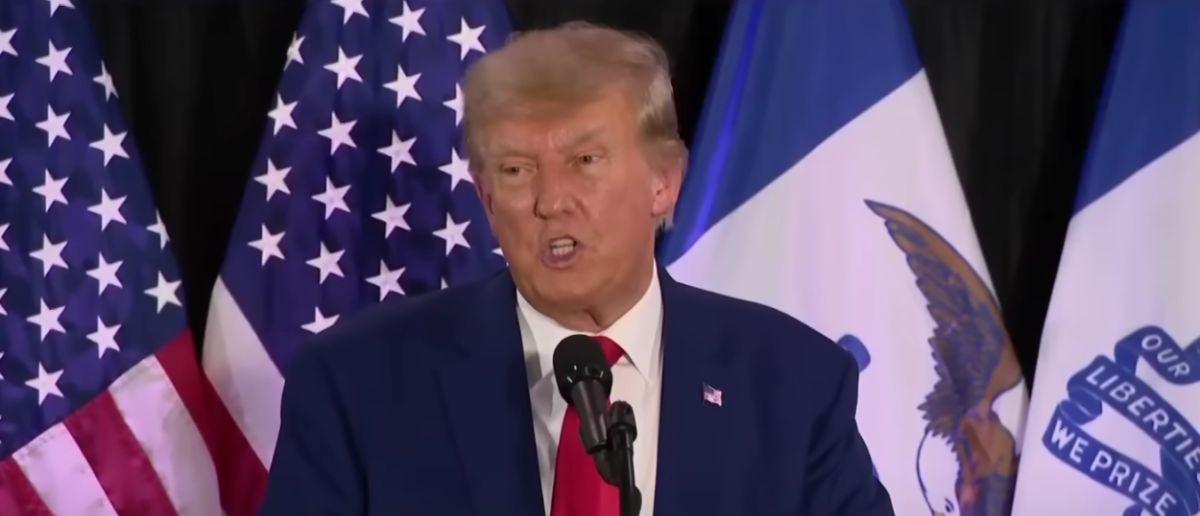 Rumors have been circulating on who former President Trump could choose as his running mate. Now they're put to bed.
And Trump unveiled his Vice Presidential pick in this astonishing interview.
Former President Donald Trump spoke of fellow 2024 candidate Vivek Ramaswamy as a running mate, "I think he'd be very good."
On the Glenn Beck Show on Tuesday afternoon, he was asked about hiring Ramaswamy as his vice president.
Trump responded, "I think he's great."
"He's a smart guy. He's a young guy. He's got a lot of talent. He's a very, very, very intelligent person. He's got good energy, and he could be some form of something, I tell you," he added.
"I think he'd be very good."
However, Trump claimed, "He's starting to get out there a little bit. He's getting a little bit controversial. I guess I'd tell him to be a little bit careful."
Trump on Vivek for VP — I think He's Great 👀

Trump said he'd be watching the debate for a VP & if he would pick Vivek Ramaswamy.

"Well, I think he's great… look anybody that says I'm the best president in a generation…> I have to like a guy like that, you know, I can't get… pic.twitter.com/0RvD2mSkCM

— UltraMJTruth (@MJTruthUltra) August 29, 2023
Ramaswamy has previously stated that he would not accept an invitation to be someone's vice president.
"I don't do well in a No. 2, so I'd be about as likely to accept it as he would be to accept my offer to be my vice president," he said earlier this month. "It's a 'no.'"
The Ramaswamy campaign declined to speak to the Washington Examiner.
Mike Pence, Trump's former vice president, has been harshly critical of Ramaswamy's youth and foreign policy opinions. When asked about Trump's interest in the 38-year-old contender, Pence replied he's not surprised.
"I think there's a great deal of alignment between my former running mate and Vivek and so for my part, I wouldn't be the least bit surprised that he's been complimentary of him in that way," he told reporters Tuesday.
According to Pence, "Different times call for different leadership," and he believes "there is every possibility that I'll be having to make that choice. So I'll leave others to make their choice."
Trump has become more favorable to Ramaswamy as polls show him posing a danger to Gov. Ron DeSantis (R-FL).
The former president has largely targeted DeSantis, branding him disloyal and dubbing him "DeSanctimonious."
Current FiveThirtyEight polling averages show DeSantis at 14.8% while Vivek has risen to 9.2%.
DeSantis has remained mostly stable in the polls for August, not a good or bad sign, while post debate polls showed Trump dipping briefly below 50%.
But it's still way too early to call the race.
Stay tuned to the DC Daily Journal.