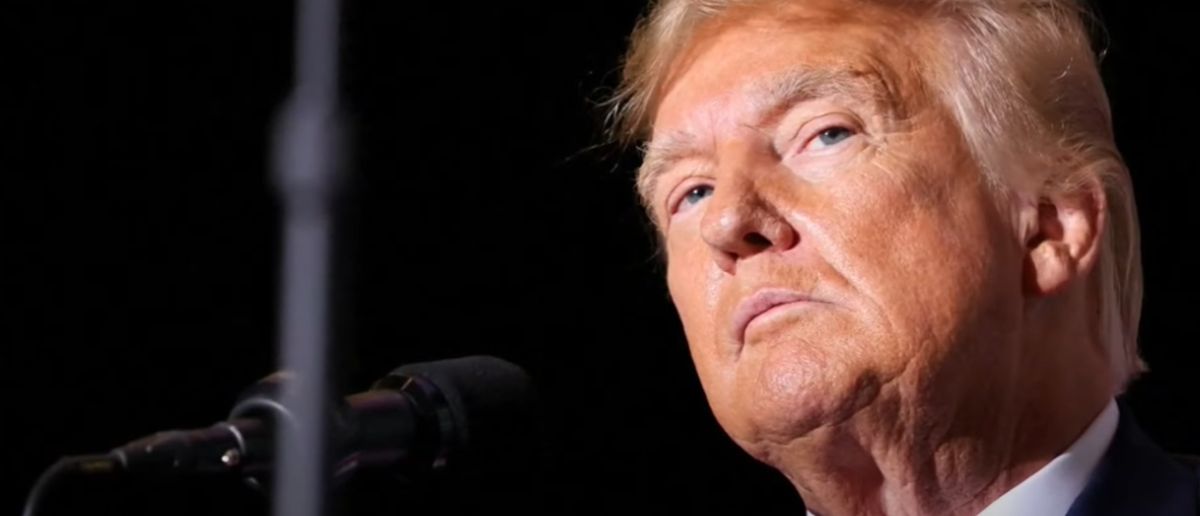 Donald Trump is at the center of one of the biggest witch hunts in history. But nothing could've prepared him for what just happened.
And Trump's world was just rocked by this bombshell report.
With so much pressure coming at Donald Trump from the Left, he wasn't expecting to take any losses from the Right.
You see, Trump has been the fan-favorite to win the nomination for months, even years.
But after the other Republicans made their case for the nomination during the first GOP debate, there could be cracks forming.
According to a new survey, former President Donald Trump's 2024 competitors are chipping away at his overwhelming lead over the primary field after he boycotted last week's Republican National Committee debate.
Trump's popularity dropped by 6 percentage points in a recent Emerson College Polling poll, which put him at 50%. In an Emerson poll conducted prior to the debate, he received 56% support.
In a statement, Trump campaign spokesman Steven Cheung said, "In addition to President Trump crushing all of the other primary candidates by a dominant margin, he is now leading Joe Biden in the general election.
This demonstrates that President Trump is the only person capable of retaking the White House, reviving the economy, securing our border, protecting neighborhoods, and putting an end to senseless conflicts."
Former United Nations Ambassador Nikki Haley saw the greatest increase in support.
Haley's support increased from 2% to 7% after the debate.
Former Vice President Mike Pence, who had the most speaking time throughout the event, saw his approval rating rise from 3% to 7%.
Vivek Ramaswamy, who had previously registered at 10%, dropped one point in the poll despite being regarded as the debate's winner by several who were polled after the event.
DeSantis, who has been losing support in national polls in recent months, saw a tiny boost following the discussion, jumping from 10% to 12%.
Spencer Kimball, executive director of Emerson College Polling, cautioned that it is too early to tell whether Trump's drop is a "blip" or if other candidates would be able to capitalize on any post-debate momentum.
Trump announced his plan to skip the debate at the last minute, instead choosing to overshadow it with an interview with former Fox News host Tucker Carlson that aired at the same time.
Almost half of voters indicated the former president's choice to forgo the event had no bearing on their vote in the primary.
Thirty percent of those polled claimed his absence made them less likely to vote for him, while 22% said it increased their likelihood.
"There appears to be a softening of support for Trump since last week's survey, where 82% of Trump voters said they would definitely support him, compared to 71% after the debate.
Stay tuned to the DC Daily Journal.