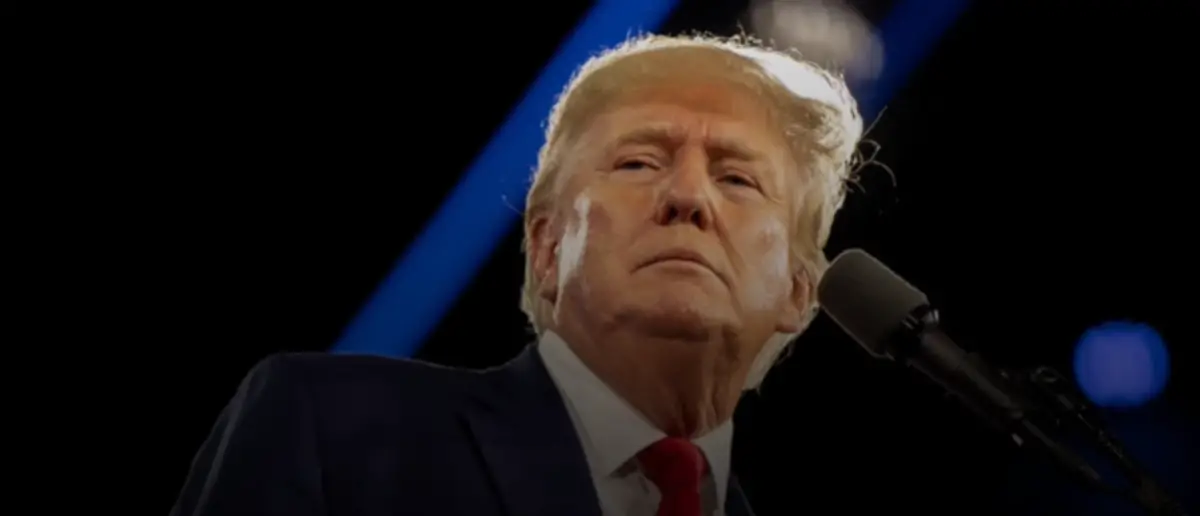 The Trump indictment news has the attention of everyone right now. What happens to Trump has unimaginable consequences for America's future.
And now a U.S. Attorney General has given a critical legal update on Trump.
Trump's retention of confidential papers is "indefensible," according to ex-Attorney General William P. Barr, but he does not believe his former boss should be imprisoned if he is found guilty of federal charges.
Barr, who oversaw the Justice Department when Trump was in office, said as much on Sunday's "Face the Nation" on CBS.
The indictment handed out this month by a grand jury in Miami charges Mr. Trump with more than 30 separate crimes. It claims that he delayed efforts to return sensitive information he had illegally stored at his Mar-a-Lago resort in Florida, including those pertaining to nuclear and military secrets.
Mr. Trump claims he declassified the records while in office, but the indictment shows that the former president believed some of the files he held were too old to be declassified at that point.
Further, Mr. Trump claims that the multiple ongoing investigations into his affairs are an effort to stymie his pursuit of political office. He's utilizing the charges as a fundraising opportunity and a wedge issue in his 2024 campaign.
Barr said that while Trump has been the target of "unfair witch hunts" before, this "doesn't obviate the fact that he's also a fundamentally flawed person who engages in reckless conduct that leads to situations, calamitous situations, like this, which are very disruptive and hurt any political cause he's associated with."
Mr. Barr disagreed with Republicans who claim the DOJ overstepped its bounds in investigating Trump and the materials.
"Their basic argument really isn't to defend his conduct because Trump's conduct is indefensible. What they're really saying is, he should get a pass because Hillary Clinton got a pass six or seven years ago," he claimed.
"That's not a frivolous argument. But I'm not sure that's true. I think if you want to restore the rule of law and equal justice, you don't do it by further derogating from justice."
Former Attorney General Bill Barr and Donald Trump have had a complicated relationship with each other, no doubt.
Bill Barr, at one point, was one of Trump's most trusted legal advisors and ally of the Trump administration.
Since he left his post as the U.S. Attorney General in December of 2020, Barr has been simultaneously Trump's biggest defender and biggest enemy.
It seems to make little sense for Barr to argue that Trump should be convicted in court for his latest indictment over allegedly classified documents being found at Mar-a-Lago while also claiming that he shouldn't go to prison.
The documents that the Democrats and the Biden administration are saying he illegally kept were apparently Top Secret. That's the highest classification of documentation within the federal government.
If Barr believes he is guilty of that, then why would he say Trump shouldn't face prison time?
The reality is that the Republicans are not asking for a "free pass" for Trump at all. They are pointing out that there has yet to be evidence to suggest that the FBI and the DOJ did not violate Trump's constitutional rights in their Mar-a-Lago raid back in August of 2022.
If the FBI and the DOJ went out of their way to violate the constitution to go after Donald Trump, it makes you wonder why they are targeting him exactly. And as many have pointed out, it's likely because he is a top Republican candidate and potential opponent of President Biden.
Bill Barr is trying to have his cake and eat it too. He wants to appear like he's on "the right side of history" but trying to keep that air of rationality around him at the same time.
But he's not making sense in doing so.
Stay tuned to the DC Daily Journal.