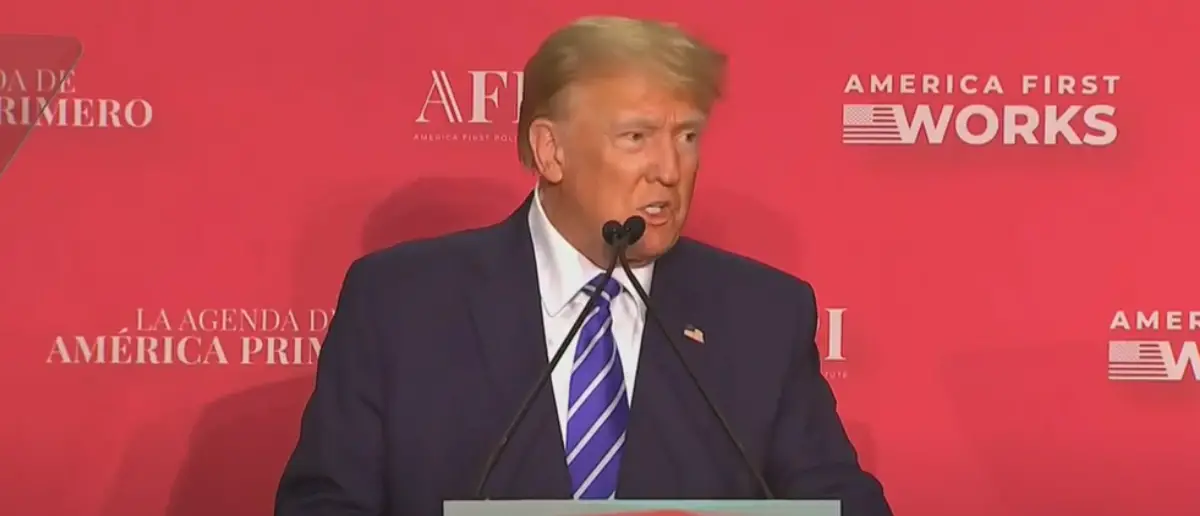 Joe Biden thought he could write off former President Donald Trump. He thought wrong.
And what Trump just did in Georgia now has Joe Biden freaking out.
Ever since the DOJ and the FBI raided the Trump residence in Mar-a-Lago one year ago, everyone knew that the war on Donald Trump's reelection campaign for 2024 was on.
First it was the house raid, and then it was the indictment over alleged hush-money to adult film star Stormy Daniels, then it was the classified documents fiasco, and lately it's been about January 6, 2021.
The Georgia indictment was supposed to be the final nail in the coffin of Donald Trump's future, but that may not even be all the radical Democrats have in store for him to stop him in his tracks.
There have been rumors of Arizona Governor Katie Hobbs (D) also following in the footsteps of Georgia and having her radical Leftist prosecutors bring charges against Trump that parallel the Georgia indictment.
Millions believe that the plan all along has been to essentially end Donald Trump's 2024 Presidential campaign by way of death by a thousand cuts. Each of these legal battles, every single charge is supposed to be a cut that would make Trump's support from the American people suffer.
The opposite of that has happened. The American people generally see all of these indictments as politically charged. It's getting a little ridiculous how he can't even seemingly go a day without thinking about some new, far-reaching charge being brought against him.
Now the evidence that the "death by a thousand cuts" approach isn't working is in, and it's looking good for former President Donald Trump and the Republicans.
According to a poll by The Atlanta Journal-Constitution, Donald Trump is expanding his support among Republican voters in the state of Georgia.
The poll suggests that he commands a strong 56.5% of the GOP voting base in the Peach State, meanwhile, DeSantis carries 14.6% in a distant second place. Former Vice President Mike Pence is in a super distant third with 3.6%.
It is noteworthy that, according to the poll, 13.9% of those polled said that they were unsure of who they would be voting for in the Republican primary season. Though, even that entire undecided voting bloc is not enough to change the result of Trump topping the poll if it went entirely in the direction of DeSantis.
The poll also notes that Trump has an interesting ability right now to connect with those from all different types of backgrounds, as those who are both "wealthy" and "poor" by income measurements support Trump more than other candidates.
Even young and older voters support Trump, in total, more than the other candidates that they have to choose from.
The poll analysis reads:
The former president held double-digit advantages in every category of voter polled, leading with the wealthy and the poor, the highly educated and those without high school degrees, the young and the not-so-young.
No doubt, this isn't great news for Ron DeSantis, but overall, the conservative/Republican base can be happy to see that Donald Trump simply isn't going away like the radical Leftist Democrats would like him to.
Georgia is sure to be a swing state come time for the 2024 Presidential election. And whether or not Trump fares as well in the general election as he does in the Republican primary season is a different question entirely.
But one thing is for certain: Trump's campaign is doing better than ever.
Stay tuned to the DC Daily Journal.