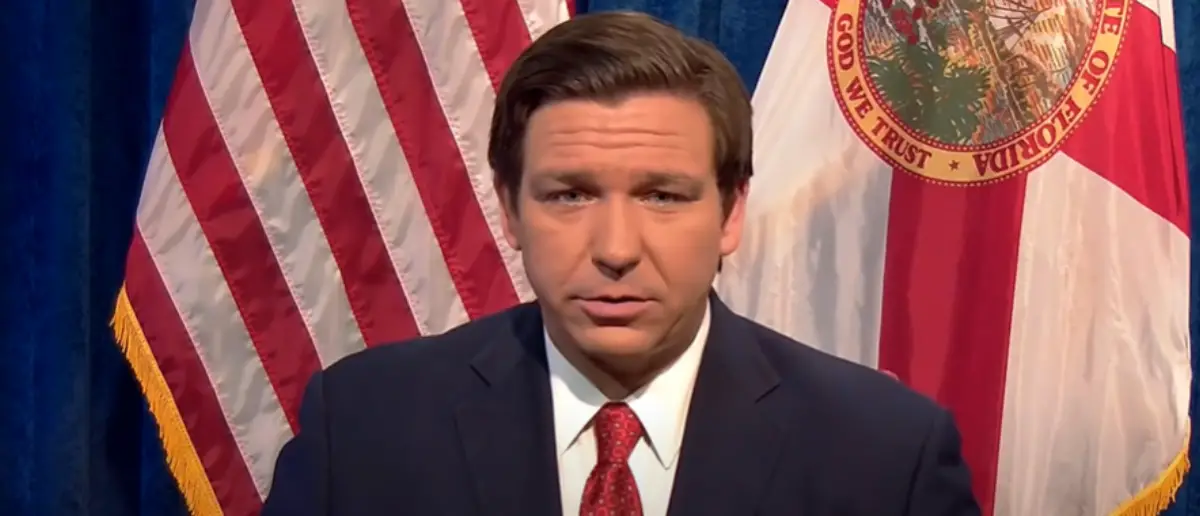 Ron DeSantis just launched his bid for President. But he's already got a major roadblock.
And you won't believe who's taking Ron DeSantis to court now.
Right before announcing his candidacy for President in the 2024 election, Ron DeSantis signed 20 bills that all dealt with a variety of issues.
One of them allowed him to run for President without stepping down as Governor, something that was fairly unique to the governorship of Florida.
Another bill that he signed was with regards to election security and voter registrations for elections.
The bill that he signed, SB 7050, increased the fines that people would face for legal violations of registering people to vote.
This would further discourage third-party voter registration organizations from either intentionally or unintentionally submitting false voter registration information.
Secondly, the bill also denies any one who is not a U.S. citizen from being allowed to handle voter registration applications within the state.
All of this sounds like pretty commonsense stuff.
Yes, organizations who break the registration laws should face hefty consequences.
And yes, only U.S. citizens should be handling voter registrations because only U.S. citizens can vote in the first place.
Well apparently two major organizations think that this bill is unfair and even sexist and racist.
The League of Women Voters of Florida submitted a lawsuit against the Ron DeSantis administration saying that the bill is "onerous, overbroad, and vague."
"These onerous, overbroad, and vague requirements do not serve and cannot be justified by any compelling or legitimate state interest," the lawsuit filing says.
Another similar lawsuit was filed by the National Association for the Advancement of Colored People (NAACP) arguing that the bill targets minorities.
They say the bill was created with "racially discriminatory intent to discriminate against Black and Hispanic voters."
That just sounds like a load of bologna.
There is nothing in the bill that has anything to say about race, skin color, ethnicity, or sexual identification.
In reality, these Leftist groups don't like the idea of yet another bill coming along making it harder to fraud to find its way into our election processes.
What does that tell you about these organizations?
Well for one, it's actually racist of the NAACP to assume that for some reason black people are incapable to register to vote just as easily as a white man can.
And secondly, it just might tell you that there's one side of the political spectrum that doesn't like election security as much as the other side.
But we'll leave it at that so the FBI doesn't come knocking on our door.
Stay tuned to the DC Daily Journal.