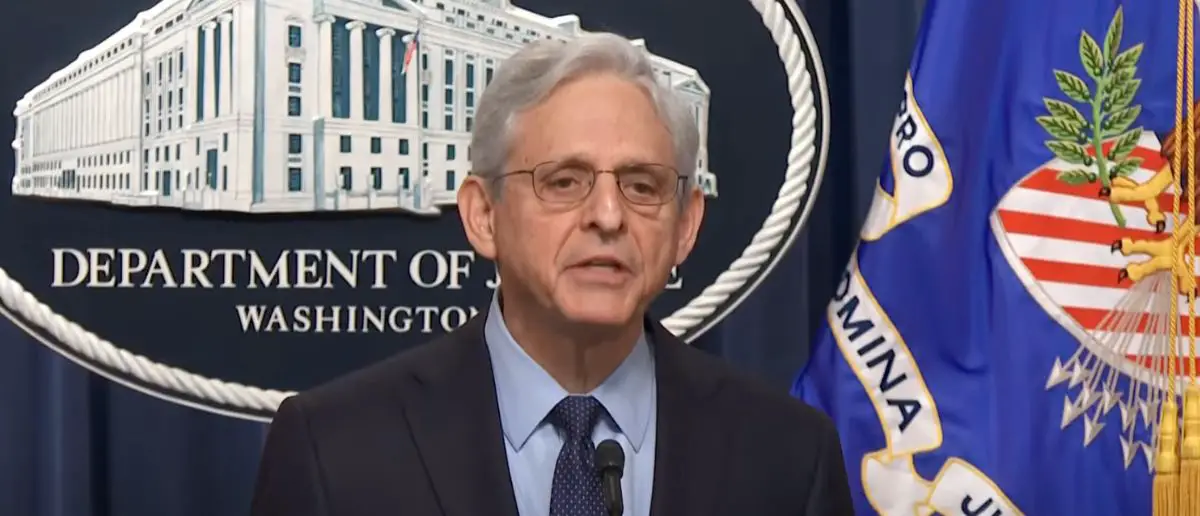 The Biden admin has gone full-on authoritarian. Their latest move proves it.
Because a Biden official just sent the DOJ a letter with striking consequences.
For more than two years now, Democrats have not been able to get over what happened on January 6, 2021.
It's perfectly acceptable to point out that there were foolish – but also aimless – rioters who were just trying to get their moment in the spotlight that day.
But the idea that conservative America and "MAGA Republicans" tried to take over the U.S. Capitol in this planned insurrection ultimately led by Donald Trump, is nonsensical.
There's no proof of that whatsoever.
But that hasn't stopped the Democrats and a handful of betraying RINOs from using it to their political advantage to paint conservatives as despicable insurrectionists.
The Jan. 6 Committee was the prime example of how the Democrats would use their power in the U.S. House of Representatives to propagandize the events of January 6 at all costs.
Tucker Carlson even recently exposed how the Jan. 6 Committee edited footage from that day for propaganda purposes. The Committee also lied through their teeth on critical facts about that day.
To put it simply, the events of January 6 were not nearly as dramatic as the radical Left and the Washington, D.C. "Swamp" would lead you to believe.
But don't expect them to let it go anytime soon.
In fact, if the latest reports are any indication, they intend to double down on this issue in the coming years ahead.
According to the Washington Examiner, the DOJ may be preparing to prosecute another 1,000 plus individuals for what happened on January 6, 2021.
This is on top of the almost 1,000 people already arrested for the Jan. 6 protests and riots.
We've learned this from a letter that a Biden admin U.S. attorney sent to a federal court judge saying that the DOJ was preparing to charge "another 700 to 1,200" people.
The Washington Examiner reports:
Matthew Graves, the United States attorney in Washington, D.C., sent a letter to the chief judge of the Washington federal court, warning that the Department of Justice could charge another 700 to 1,200 defendants in connection with the Jan. 6 riot, Bloomberg reported. So far, the Department of Justice said it has arrested at least 999 people in connection with the riot, meaning the department could more than double its current number of arrests.
Matthew Graves, the attorney who sent the letter, said that he expects "the pace of bringing new cases will increase… over the next few months."
Graves also added that this was just an estimation and that the number could very well be much higher than this.
He also noted that he thinks a majority of these cases warrant felony charges, not just misdemeanor charges.
This should be concerning for any American watching this play out.
The reality is that there aren't 2,000 – or more – conspirators who tried to take over the country that day.
And yes, some committed violence and should be prosecuted and sentenced appropriately.
But where in the world are they getting that thousands of Americans should be charged with felonies?
It seems more like the Biden admin just wants to use this as their opportunity to make an example out of anyone who opposes them.
That's dangerous authoritarianism that leads down a bad path if history tells us anything.
Stay tuned to the DC Daily Journal.