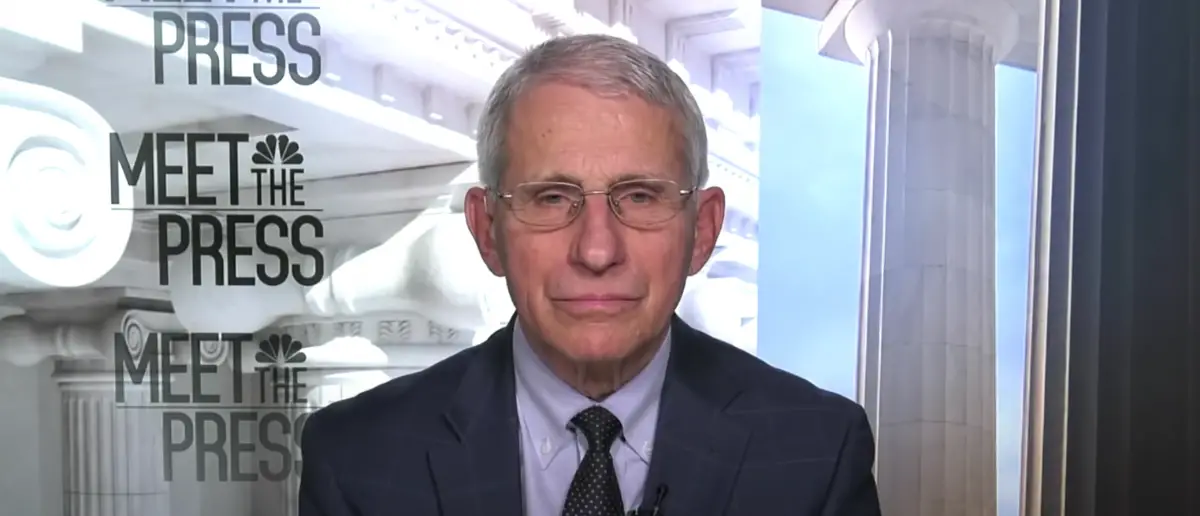 Anthony Fauci thought he could ride off into the sunset. And the Biden administration thought they had the investigations behind them.
They were dead wrong. Because a federal Judge slapped Fauci and Biden with orders that will change everything.
When the pandemic panic struck America in March of 2020, government officials came out of the woodworks to supposedly squash misinformation regarding the virus.
Of course, "misinformation" was anything that didn't line up with what the fascistic COVID "experts" believed at the time.
But even though Dr. Anthony Fauci himself constantly changed his mind on critical facts surrounding the virus, it didn't stop the authoritarian crackdown on differences of opinion.
Social media giants, almost immediately, set out rules that required users to obey the medical experts and not share anything from a different point of view.
YouTube outright said users weren't allowed to upload any videos that contradicted their official stances on COVID-19.
Facebook labeled everything from a different point of view as fake news.
And Twitter would even banned users for sharing the so-called misinformation.
Of course, all of these policies targeted conservatives who didn't want their local economies shut down and their kids to be forced to stay home from school.
But the conspiracy between social media giants and government officials has been coming into the light.
And recently, a Trump-appointed federal judge ruled that the Biden administration had just 21 days to hand over emails between press secretary Karine Jean-Pierre, Anthony Fauci, and Big Tech social media giants.
Fox News reports:
A federal judge in Louisiana ruled Tuesday that the Biden administration has 21 days to turn over all relevant emails sent by White House press secretary Karine Jean-Pierre and Dr. Anthony Fauci to social media platforms regarding alleged misinformation and the censorship of social media content.

The decision by Judge Terry Doughty, who was appointed by former President Donald Trump, came as part of a lawsuit filed in May by Missouri Attorney General Eric Schmitt and Louisiana Attorney General Jeff Landry, accusing the Biden administration of suppressing the constitutionally protected right to free speech on elections, the COVID-19 lab leak theory, coronavirus-related lockdowns and other issues.
During the height of the pandemic panic, even doctors who disagreed with the approach to handling the COVID-19 virus were shut down and shut out from the conversation.
Senator Rand Paul (R-KY), who is a doctor himself, was suspended on YouTube for pointing out that cloth masks do nothing to prevent sicknesses.
That's entirely true, but because he's a conservative who is offering a different viewpoint on the whole approach to the pandemic, he had to be silenced.
These emails could provide a helpful insight into exactly what White House officials discussed with Anthony Fauci and Big Tech social media giants.
The lawsuit's plaintiffs are insistent that the lawsuit is only to serve Americans by searching for the truth and defending free speech on topics like COVID-19.
Here's to hoping that all the emails are actually turned over.
Unlike the thousands that were conveniently deleted in Hillary Clinton's case years ago.
Stay tuned to the DC Daily Journal.