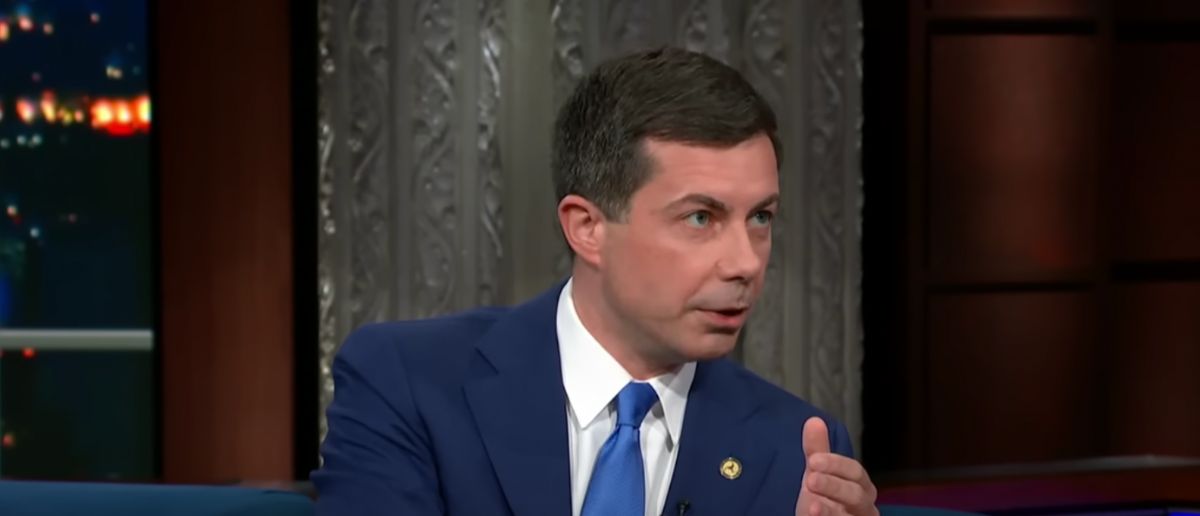 The Biden administration is tearing apart at the seams. And it looks like another one is biting the dust.
Because this life-threatening scandal could send a top Biden official packing.
It's hard to see how the Biden administration is going to dig its way out of the countless scandals it's experiencing.
Joe Biden's mishandling of classified documents and the FBI's targeting of conservative ideas and figures with the helps of social media has long gone by the wayside.
Of course, no one was ever held accountable for those things, but now the American people are being subjected to spy flights by Chinese balloons and threats from the Communist dictatorship.
The southern border is still a mess with millions pouring over every year without anyone checking if they are on a terrorist watch list or are spies infiltrating our nation.
Needless to say, the Biden administration didn't need another scandal to handle at the moment.
But they aren't so lucky. Now one of the worst ecological disasters in our history is unfolding in the middle of Ohio.
Thanks to a train derailment, toxic chemicals have been spewing into the air in water in Ohio.
As Breitbart reports:
A list of the cars involved in the derailment and the products they were carrying since released by Norfolk Southern reveals several more toxic chemicals than first made apparent following the crash, ABC News reports.

Among the substances were ethylene glycol monobutyl ether, ethylhexyl acrylate and isobutylene also in the rail cars that were derailed, the NBC News list shows.

Contact with ethylhexyl acrylate, a carcinogen, can cause burning and irritation of the skin and eyes, and inhalation can irritate the nose and throat, causing shortness of breath and coughing, according to the Centers for Disease Control and Prevention.>/blockquote>

And Transportation Secretary Pete Buttigieg isn't even doing the bare minimum of solving this issue, and Republicans are holding him to account.

Sen. JD Vance (R-OH) criticized Transportation Secretary Pete Buttigieg on FBN's "Mornings with Maria" on Wednesday in the aftermath of the East Palestine, OH train crash.

Vance referred to it as a potential "ecological disaster," citing the amount of train derailments around the country.

"How much money did Ohio get in the transportation — in the transportation and the infrastructure bill? We've been hearing about how great this is, and yet we're having a derailment where now people are afraid they're going to get sick because of what's in the air," host Maria Bartiromo said.

"Yes, that's exactly right," Vance replied. 

"And we've seen a number of really worrying reports. Reports of dead livestock, of dead fish in some of the streams. So, this is something we really need to monitor. This could be an ecological disaster. We need to stay on top of it. That's exactly what our office is doing. I commend the governor there in Ohio for staying on top of it too. But we've got some serious problems here. And, Maria, I've got to say, the Secretary of Transportation not talking about this issue, not talking about the frequency of train derailments in our country, talking about how we have too many white male workers instead of the fact that our trains are crashing at alarming rates — the guy needs to do his job."

Stay tuned to DC Daily Journal.