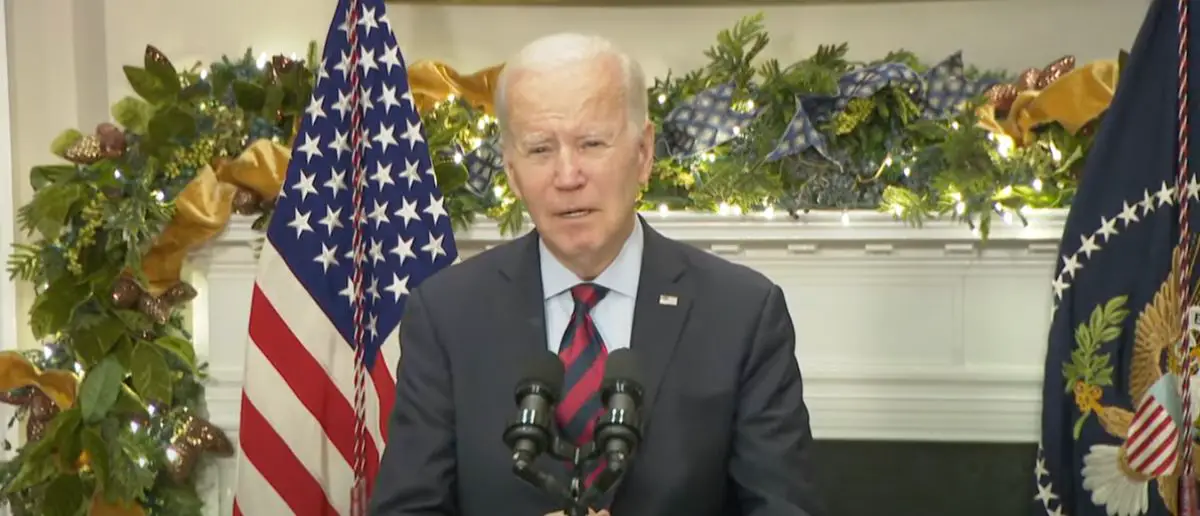 Joe Biden and the Democrats are scrambling to contain the fallout from his scandals. They were too late this time.
And a top Democrat operative got exposed for hiding this bombshell that could sink Joe Biden.
Ever since the 2020 election, Joe Biden and his family have been embroiled in scandals.
From Hunter Biden's shady dealings in foreign countries to Joe Biden using his political power for personal gain in Ukraine, the media has been playing cover for Democrats.
Big Tech social media companies even censored the Hunter Biden story leading up to the 2020 election, giving Biden a much needed edge.
That's why when Elon Musk took over Twitter in a historic $44 billion takeover, they started shaking in their boots.
They knew the secrets behind their censorship regime could be aired out for everyone to see.
This was just too much for one Democrat ally to bear, so he took matters into his own hands.
And now news has broke that Elon Musk has fired Twitter's deputy general counsel, James Baker, for allegedly suppressing internal documents about the blockage of The Washington Post's Hunter Biden laptop exposé.
"In light of concerns about Baker's possible role in suppression of information important to the public dialogue, he was exited from Twitter today," Musk tweeted Tuesday.
Musk also stated that he questioned Baker about the events surrounding the laptop suppression incident before firing him, adding that the lawyer's answer was "unconvincing."
Baker, a former top FBI lawyer, was discovered surreptitiously scrutinizing internal Twitter papers before they could be seen by journalists, causing the release of more material relating to the company's censorship controversy to be delayed.
"On Friday, the first installment of the Twitter files was published here. We expected to publish more over the weekend. Many wondered why there was a delay," independent journalist Matt Taibbi tweeted on Tuesday.
"We can now tell you part of the reason why. On Tuesday, Twitter Deputy General Counsel (and former FBI General Counsel) Jim Baker was fired. Among the reasons? Vetting the first batch of 'Twitter Files' — without knowledge of new management," Taibbi added.
According to Taibbi, former Wall Street Journal and New York Times writer Bari Weiss is also analyzing the social media giant's internal documents relating to The Post's Hunter Biden article, and it was she who discovered Baker's role, which Musk was unaware of.
In light of concerns about Baker's possible role in suppression of information important to the public dialogue, he was exited from Twitter today

— Elon Musk (@elonmusk) December 6, 2022
"He has been something of a Zelig of FBI controversies dating back to 2016, from the Steele Dossier to the Alfa-Server mess. He resigned in 2018 after an investigation into leaks to the press.
"The news that Baker was reviewing the 'Twitter files' surprised everyone involved, to say the least. New Twitter chief Elon Musk acted quickly to 'exit' Baker Tuesday," Taibbi tweeted.
Baker formerly served as the FBI's general counsel under former Director James Comey and was a major participant in the bureau's investigation into false claims of collaboration between Russia and Donald Trump's presidential campaign in 2016.
Baker worked with anti-Trump FBI officers Peter Strzok and Lisa Page during his employment at the bureau.
Baker found himself under criminal investigation after quitting the bureau in 2018 for allegedly leaking materials to reporters.
Stay tuned to DC Daily Journal.